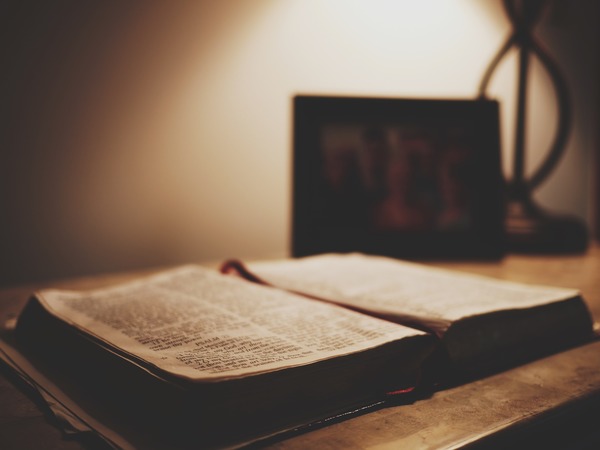 March 2021
Cornerstone News
From Pastor David . . .
How should we journey through the season of Lent?
Lent began on February 17th and runs through April 3rd. So throughout March, we are in the season of Lent. Lent invites us to slow down, pause, reflect and repent. Lent is also a time of self-denial when we "give up" certain things in order to embrace other practices such as spending time in scripture and prayer.
In some ways, Lent reminds me of winter. When winter arrives, many things begin dying. Gone are the beautiful flowers and vibrant leaves. The landscape is bare.
I'm not a big fan of winter. I know many people love the cold and enjoy playing in the snow. Not me. I look forward to the weather getting warmer, flowers blooming, and trees pushing out buds and then leaves. Spring reminds me of new life and new birth! Winter reminds me of death because much of nature dies.
Winter, however, serves an important role in the rhythm of nature. I've been told that snow slowly hydrates the land which is important and even though it might seem like everything dies, much of nature doesn't actually die but is dormant, waiting for spring so it can burst forth with new life.
Just as rhythms are vital to nature, so are rhythms vital to our spiritual life. Always pushing ahead leaves us empty and exhausted. We slow down during Lent and reflect. We deny ourselves. But just like winter, I'm not a big fan of self-denial.
I'd rather feed my hunger, but Lent invites me to fast. I'd rather spend time counting my blessings, but Lent invites me to take account of my sins. I'd much rather celebrate, but how can I fully celebrate when I don't know the extent of my sin and the depth of God's love and grace.
Lent is an opportunity for reflection, repentance, and renewal. So, how shall we reflect?
Here are some suggested questions, but there are many others:
What gets in the way of my relationship with God?
How am I engaging in God's word and prayer?
How can I make sure I'm on the right path?
Where am I taking 'shortcuts' in life and faith?
Where am I questioning God's love and intention toward me?
What is God calling me to let go of? What is God calling me to embrace or start?
Such questions can bring us to times of repentance. Repentance can be hard because we don't like to admit we are wrong. Instead of admitting we missed the turn, we might continue down the wrong road. Or, instead of confessing what we did, we try to cover it up. Rather than facing our sins, we justify them by believing that "Everyone's doing it," or comparing ourselves to others we believe are much worse.
The best thing to do when we realize we are heading in the wrong direction is to stop and head in a different direction. To repent means we are making a full 180-degree turn. We have decided the path we are on will not take us to where we really want to be and so we turn and head in a new direction.
Repentance comes when we realize we are on the wrong path and decide to take a different one.
Lent invites us to reflect on our relationship with God. Repentance may be needed in order to change directions. Lent invites us to renewal, but renewal only comes after repentance. Lent offers a way to life, abundant life! As winter transitions into spring, Lent transitions to Easter and resurrection!
May your Lenten journey lead you to resurrection and new life!
Peace, David.
Holy Week Services
Palm Sunday • March 28th
9:30 a.m. Worship Service
In-person and Online
Good Friday Service • April 2nd
(Remembering Jesus' crucifixion.)
7:00 p.m. Good Friday Service
In-person and Online
Easter Sunday • April 4th
9:30 a.m. Easter Worship Service
In-person and Online
10:30 a.m. Easter Egg Hunt
Come celebrate the resurrection of Jesus Christ!
He is Risen, He is Risen Indeed! Alleluia! Alleluia!

Easter Egg Filler Donations
Now Accepting Easter Egg Filler Donations!
At this time, we are planning to hold our Easter egg hunt and would love if you would consider donating some Easter candy and other non-candy fillers for this event. Please make sure that all candy is individually wrapped. If you worship in-person, all donations can be placed in the Easter box outside the church office on or before Palm Sunday (3/28); or if you worship on-line and wish to drop off your candy donations, please call Karol in the church office to make arrangements.
A few ideas for non-candy egg fillers:
Rings/bracelets, temporary tattoos, sticky hands, grow capsules, toy bugs, silly bands, key chains, mini cars, pencil toppers, erasers, bouncy balls, finger puppets, stickers, marbles, seeds, hair ties, coins, Legos.
Thank you in advance for all of the donations!
Mission of the Month-One Great Hour of Sharing
Dear Church Family,
We cannot all be present when disaster strikes. However, in March, we will do our part equipping others to go. I am excited that our congregation will join thousands of others across the U.S. by participating in One Great Hour of Sharing of The United Methodist Church. Together, we will help fund the critical disaster-relief efforts of the United Methodist Committee on Relief (UMCOR). For more than 75 years, UMCOR has provided disaster relief, often long after others have left the scene. UMCOR has aided refugees and confronted the crippling challenges of world hunger and poverty. However, UMCOR simply cannot do it without us.
Unlike other benevolent causes, UMCOR does not receive any funds from the regular United Methodist Church budget. Our generous gifts help cover the agency's administrative costs so UMCOR can continue to guarantee that 100 percent of all other donations go toward specific relief projects. Examples are many — rebuilding after the Haiti earthquake, Typhoon Haiyan in the Philippines, Hurricane Katrina, Superstorm Sandy and many other disasters.
One Great Hour of Sharing allows UMCOR and The United Methodist Church to respond immediately when disaster strikes. Think of UMCOR as our "Go Team" who can be there when help is needed. Friends, our support is critical. Let's be there for those in need. Please prayerfully consider how God would have you join us in cheerfully and generously showing God's love around the world with your gifts.
Peace, David.
Your financial gifts may be given this month. Please remember to write "One Great Hour" on the memo line of your check or on your special offering envelope.

Lenten Devotionals
Copies of Steadfast Love are available at the church for your Lenten journey. The passages quoted in this devotional are taken from some of Henri J. M. Nouwen's published works. Nouwen was one of the most innovative and influential spiritual writers of the past century.
If you wish to receive a copy and worship in-person, grab one from the pew on your way out the door; otherwise, contact Karol in the church office to make arrangements to receive a copy.
Parish Nurse Notes . . .
March is Colorectal Cancer Awareness month! Colon cancer is the 3rd most common cancer in adults and the second leading cause of cancer deaths.
Risk Factors include:
Older age: 90% cases occur in people 50 years and older
Inflammatory bowel disease (like Crohn's Disease or ulcerative colitis)
Personal or family history of colorectal cancer or colorectal polyps
Genetic syndromes
Other risk factors that may contribute:
Lack of exercise
Diet low in fruit and vegetables
Low fiber, high fat diet, or diet high in processed meats
Overweight and obesity
Alcohol consumption
Tobacco use
Overall, the most effective way to reduce your risk is to get screened routinely, beginning at age 50 (unless you have other risk factors, then talk to your primary care provider about earlier screening). Almost all colorectal cancers begin as precancerous polyps (abnormal growths) and may not cause any symptoms, especially early on. Screening can find precancerous polyps so they can be removed BEFORE they turn into cancer; thereby PREVENTING cancer!
Please take the time to talk with your healthcare provider and GET SCREENED!
In His Healing love,
Sarah True, Parish Nurse
Stop the Spread of Germs (CDC.gov/coronavirus)
Help prevent the spread of respiratory diseases like COVID-19.
Stay at least 6 feet (about 2 arms' length) from other people.
Cover your cough or sneeze with a tissue, then throw the tissue in the trash and wash your hands.
When in public, wear a cloth face covering over your nose and mouth.
Do not touch your eyes, nose, and mouth.
Clean and disinfect frequently touched objects and surfaces.
Stay home when you are sick, except to get medical care.
Wash your hands often with soap and water for at least 20 seconds.
COVID-19 Vaccine in Indiana
Any Hoosier age 55 and older is now eligible to schedule a vaccination appointment.
Go to: ourshot.in.gov for more information, to find a vaccination site, and to register; OR you can call 2-1-1 for assistance with registering for the vaccine.
Connect as a Community of Faith
Stpaul.life
A Place to Connect as a St. Paul Community of Faith
belong | believe | become
A place to grow in Faith, Hope, and Love
Courses • to grow . . .
(Christian Spirituality, How to Read and Study the Bible, etc.)
Groups • to connect . . .
(St. Paul Prayers, Blueprint, That's Entertainment, Conversations etc.)
Kids Stuff • Quick Links • Chat and so much more
Sign in today!
The 2021 Phone/Address Directory is available on Stpaul.life in the News & Announcements Group; or if you worship in-person, pick up a copy from the pew on your way out of the church building on Sunday morning. Otherwise, contact Karol in the church office to make arrangements to receive a copy.
St. Paul Camper Club Scholarship
The St. Paul "Camper Club" assists our youth with the opportunity to attend a Methodist summer camp with a scholarship! Now through March 31st, you may pledge $1, $2, $3, $5, or more if you wish, per camper to contribute to each scholarship.
A Camper Club pledge form can be found at the church or call Karol in the church office. Just indicate your pledge amount & leave in the offering plate at church; or mail it to the church office. Letters will notify you in late summer of your total pledge amount due.
CAMPERS/PARENTS: Camp registration is now open for Summer 2021! The Outdoor Ministries of the Indiana Conference is continuing to offer payment plan options; all pricing is at an Early Bird rate this year; and COVID is still a thing, so they are taking extra precautions.
For more information and to register, go to: impact2818.org. After registering online, please contact Karol in the church office in order to receive the St. Paul Camper Club scholarship.
PlugIN at Camp this Summer! Re-charge your spiritual batteries by plugging into faith, friends, and fun.
Kroger Community Rewards for SPY
Do you shop at Kroger? Sign-up today and part of your spending will come back to SPY and SPY Junior (our St. Paul Youth)! Just register your Kroger Plus card at the website below and Kroger will donate 2 percent of your bill to the St. Paul Youth each time you shop! It takes just a second and you will need SPY/SPY Junior's ID number, which is: MV709. Go to: krogercommunityrewards.com and register your card. If you don't have a Kroger Plus card, they are available at the customer service desk at any Kroger store.
Remember:
Daylight Saving Time starts on Sunday, March 14th, 2021.
Please set your clocks to "Spring Forward" before going to bed on Saturday evening, March 13th!
Making Disciples of Jesus Christ for the Transformation of the World!
Our address is: 4201 W 3rd St, Bloomington, IN 47404, USA