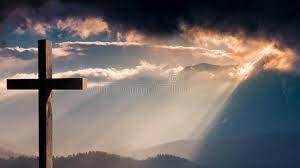 April 2021
Cornerstone News
From Pastor David . . .
Spring has finally sprung and I'm glad! While March can be a mixed bag of weather, April represents a turning point. April seems fresh and new. Warmer weather means walks in the park, visits to McCormick's Creek, reading on the deck, and, hopefully, warm evenings and mornings to gaze at the stars.
Easter comes at just the right time. At the end of Lent, after we've taken time in self-denial, reflection, and repentance, we turn our attention to Resurrection! New life! We celebrate that Jesus was dead, evil forces coming against him, but he came back to life!
How can we connect with this wonderful event? How can we live an Easter Life?
Jesus offers us abundant life and also a resurrected life. Paul writes that we were dead through our trespasses and sins, but God has made us alive through the same power that raised Jesus from the dead (Eph 2).
This resurrection power is available to us each and every day. Yet, I find that many times, we don't live the Easter Life. Instead, we live like those around us; getting up, going to work, coming home, spending time in diversions and distractions.
How can we live by the "power of the resurrection"? The simple answer is by being centered in Jesus. That's easier said than done. So, how can we do it? By intention.
"Intention" has become one of my favorite words. Nobody lives by Jesus' power by accident. We live by the power of the resurrection intentionally. This intention happens each day that we carve time out in order to pray, read scripture, and talk with others who can encourage and help us remain centered in Jesus.
The world continues to pull us into distractions and diversions. When we live there, we operate in our own, limited power, knowledge, and ability. If we don't choose to live differently, we will fall into the habits and practices of our culture. Choosing to intentionally find ways to deepen our faith opens us up to the possibilities Jesus brings and living an Easter Life.
What does an Easter Life look like?
This is only a partial list, but we discover daily that God loves us. As we follow Jesus, we begin to realize that he loves us more than we even love ourselves. Even in difficult times, we begin to get a sense that he takes us to places of blessing even though, at first, those places might not seem to be all that blessed. As we take time to be centered in him, through prayer, scripture, and time with others, we continue growing in God's love and our desire to share God's love with others increases. Over time, our relationship deepens to the point to where we don't fear even bad news because of our deep trust in God (see Psalm 112:7). Joy increases. Peace passes understanding. Love flows from our life.
What will it take for you to live an Easter Life? What does living intentionally look like for you?
Peace, David
Good Friday Service
(In-person and Online)
Friday, April 2nd, 2021 at 7:00 p.m.
Easter Worship Service
(Outside and Online)
Sunday, April 4th, 2021 at 9:30 a.m.
**Outside. Bring a lawn chair, umbrella, and dress for the weather**
Easter Egg Hunt
10:30 a.m. - Following the service
Seeking Easter egg helpers to hide Easter eggs!
Contact Aaron
Mission of the Month
Hoosier Hills Food Bank collects, stores and distributes food to non-profit agencies that feed the hungry in Brown, Lawrence, Orange, Owen, Martin and Monroe counties in Indiana, providing the crucial link between donors and agencies so that people can be served effectively in their own communities. HHFB is a non-profit organization.
Nearly 100 non-profit programs serve over 25,800 individuals each year with over 3.2 million pounds of food from the food bank. A food bank rescues food that might otherwise be wasted and then channels that food to those in need. HHFB also works to educate the community about hunger and poverty issues and advocate for the hungry with local and national lawmakers.
Please indicate "HHFB" on the memo line of your check or on your special offering envelope. To learn more about HHFB, go to: hhfoodbank.org.
St. Paul United Methodist Women (UMW)
The UMW will gather for a meeting on Thursday, April 22nd at 10:00 a.m. in room M12.
They invite anyone to join the conversation about planning the year.
Questions? Contact Pat McCormick, UMW President.
Stop the Spread of Germs (CDC.gov/coronavirus)
Help prevent the spread of respiratory diseases like COVID-19.
Stay at least 6 feet (about 2 arms' length) from other people.
Cover your cough or sneeze with a tissue, then throw the tissue in the trash and wash your hands.
When in public, wear a cloth face covering over your nose and mouth.
Do not touch your eyes, nose, and mouth.
Clean and disinfect frequently touched objects and surfaces.
Stay home when you are sick, except to get medical care.
Wash your hands often with soap and water for at least 20 seconds.
COVID-19 VACCINE HAS ARRIVED IN INDIANA
Any Hoosier age 16 and older is now eligible to schedule a vaccination appointment.
Go to: ourshot.in.gov for more information, to find a vaccination site, and to register; OR you can call 2-1-1 for assistance with registering for the vaccine.
Kroger Community Rewards for SPY
Do you shop at Kroger? Sign-up today and part of your spending will come back to SPY and SPY Junior (our St. Paul Youth)! Just register your Kroger Plus card at the website below and Kroger will donate 2 percent of your bill to the St. Paul Youth each time you shop! It takes just a second and you will need SPY/SPY Junior's ID number, which is: MV709. Go to: krogercommunityrewards.com and register your card. If you don't have a Kroger Plus card, they are available at the customer service desk at any Kroger store.
Church Camp 2021
You can still pledge to the St. Paul Camper Club to assist the youth wishing to attend a Methodist church camp this summer. Pledge cards can be found at the church to pledge an amount towards each camper's registration or contact Karol in the church office to let her know your pledge.
CAMPERS: Registration is open for camp! Go to: impact2818.org or beacamper.com for more information regarding camp schedules; COVID-19 precautions; and register. Once you have registered, contact Karol in the church office to receive the Camper Club scholarship.
Giving
Thank you for your continued support to the ministries of St. Paul.
If you wish to sign up for Online Giving, simply go to stpaul.life and click "Giving" at the top of the home page.
Or you may mail your checks to the church office or make arrangements to drop off your offering envelope.
4201 W. Third Street, Bloomington, IN, 47404. 812-332-4191
The church office is closed on Friday, April 2nd for Good Friday.
Making Disciples of Jesus Christ for the Transformation of the World!
Our address is: 4201 W 3rd St, Bloomington, IN 47404, USA