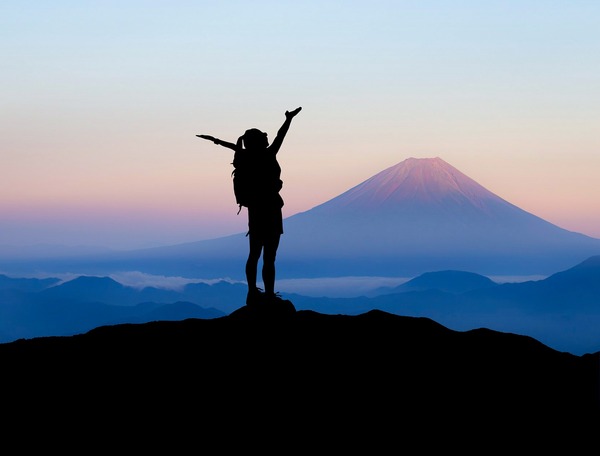 From Pastor David . . .
Some of you may have heard about the Lilly Grant for Clergy Renewal. Lilly grants churches $50,000 for clergy renewal also known as a sabbatical. Of that money, $15,000 can be used for church renewal activities.
In 27 years of being a pastor, I have never had a sabbatical. I have thought about it several times before, but the timing just didn't seem right. After encouragement from Ian Hall (who will be missed when he and his family move to Kentucky) and our Conference Superintendent Russ Able, I realized the timing was right for a sabbatical. I knew I could really use a time of renewal to be reenergized for ministry, and to cultivate a deeper connection with God, so I went to the Governing Council and they agreed that now would be a good time for me to pursue a time of renewal.
In order to receive the Lilly grant, you had to submit a proposal detailing your activities and how those activities would bring renewal. You also had to do the same thing for the church's part of the grant.
My sabbatical theme is: Being in Tune and Rhythm of God's Joyous Song. In the proposal, I write,
"For any song to sound good, the instruments must be in tune and in rhythm. When time is not taken to tune, music will sound "off" and not quite right. Life can cause us to get 'out of tune'. When time is not taken to tune to God, life seems 'off' and just not 'right.' Along with instruments being in tune, they must also be in rhythm with each other. If one instrument is not in rhythm, once again, music seems off. This sabbatical will be an opportunity for the pastor and congregation to tune their hearts and get in rhythm with God's joyous song."
As you may know, I've played guitar for as long as I can remember. I've been in a number of bands and nothing can make a song sound worse than the musicians being out of tune or out of rhythm with each other. Some may call that style of music experimental Jazz, but to most ears, the music isn't pleasant.
If you are part of a band, every member must be playing the same song, preferably from the same music. If they aren't, then the song will not sound 'right.'
Throughout the Psalms, we are exhorted to sing praises to God. What if God is already singing? What if our role is to join God in His joyous song? What would it be like to be in tune and rhythm with God's joyous song?
God invites us to be attuned and in rhythm with him. When we are, the music of creation and eternity flows through us. When we are out of rhythm and out of tune, the song doesn't sound quite right and our lives just don't seem right. We may not be able to put our finger on what it is, but something is askew.
The hope I have for my time of renewal is to not only hear God's joyous song, but to join him in tune and in rhythm. My hope for St. Paul is the same.
We won't know if we've been chosen to receive this generous grant until August. If so, I will be leaving for my sabbatical in April of 2022.
Some have asked, "Does this mean you are leaving St. Paul after the sabbatical?" While the Bishop can move me at any time, Lilly desires that pastors stay at their church for at least one year after returning. That is my intention. I've heard that our Bishop and Cabinet (Who make pastoral appointments) honor Lilly's request. So, I should be staying at St. Paul for at least a year after I return from the sabbatical.
While I am on sabbatical, the church will have an opportunity to celebrate. The church's portion of the grant will be used for a congregational celebration, a celebration with the community, and to get our food pantry going. All of these activities will help us to join God in his joyous song. It will be an exciting time for our community of faith!
Peace,
David.
Mission of the Month for May
May's Mission of the Month is for the St. Paul Shepherd's Fund. The Shepherd's Fund helps St. Paul assist those as needs arise throughout the year from within our congregation and in the community.
You may give financially to the Mission of the Month by indicating "Shepherd's Fund" on your special offering envelope or write it in the memo line of your check.
St. Paul UMW News...
Although the UMW got a late start planning their activities for 2021, we have decided to have a rummage sale, except that we plan to have it outside in the garage area, therefore, we will have a GARAGE SALE! Our GARAGE SALE will be June 11th and 12th, so we hope you will have lots of items ready to sell. Watch for more details!!
Our craft sessions will continue in room M12 on the 2nd and 4th Thursdays, starting on May 13, when we will finish our plans for the GARAGE SALE at a noon meeting.
All ladies of St. Paul are invited to come to the craft sessions and join in making items we will eventually have ready for our bazaar. We can use all the help we can get.
Hope to see you on May 13!
Pat McCormick
President, St. Paul UMW
Gold Group - Making Plans
The Gold Group (ages 60+) is making plans for their next outing.
Watch for more details to come!
Kroger Community Rewards for SPY
Do you shop at Kroger? Sign-up today and part of your spending will come back to SPY and SPY Junior (our St. Paul Youth)! Just register your Kroger Plus card at the website below and Kroger will donate 2 percent of your bill to the St. Paul Youth each time you shop! It takes just a second and you will need SPY/SPY Junior's ID number, which is: MV709. Go to: krogercommunityrewards.com and register your card. If you don't have a Kroger Plus card, they are available at the customer service desk at any Kroger store.
The Upper Room Devotional
The May/June Upper Room devotionals are available at the church. If you are interested in receiving one of the small print or large print devotionals, please call the church office to make arrangements to receive a copy.
Giving to St. Paul
You may sign up for Online Giving. Just go to: stpaul.life and click "Giving" at the top of the home page; or you may mail or drop off your contribution to the church. (4201 W. Third Street, Bloomington, IN 47404)
Thank you for your continued support to the ministries of St. Paul!

Stop the Spread of Germs (CDC.gov/coronavirus)
Help prevent the spread of respiratory diseases like COVID-19.
Stay at least 6 feet (about 2 arms' length) from other people.
Cover your cough or sneeze with a tissue, then throw the tissue in the trash and wash your hands.
When in public, wear a cloth face covering over your nose and mouth.
Do not touch your eyes, nose, and mouth.
Clean and disinfect frequently touched objects and surfaces.
Stay home when you are sick, except to get medical care.
Wash your hands often with soap and water for at least 20 seconds.
COVID-19 VACCINE HAS ARRIVED IN INDIANA
Any Hoosier age 16 and older is now eligible to schedule a vaccination appointment.
Go to: ourshot.in.gov for more information, to find a vaccination site, and to register; OR you can call 2-1-1 for assistance with registering for the vaccine.
Indiana Annual Conference of the UMC
The 2021 Indiana Annual Conference of the United Methodist Church is scheduled to take place June 10-12, 2021. The theme is from Matthew 5:9, Blessed Are The Peacemakers.


Sunday, May 9th is Mother's Day
Thanks and blessings to all moms.
Monday, May 31st is Memorial Day
Remember those who died while serving our country.
The church office will be closed on Monday, May 31st in observance of Memorial Day.
Making Disciples of Jesus Christ for the Transformation of the World!
Our address is: 4201 W 3rd St, Bloomington, IN 47404, USA