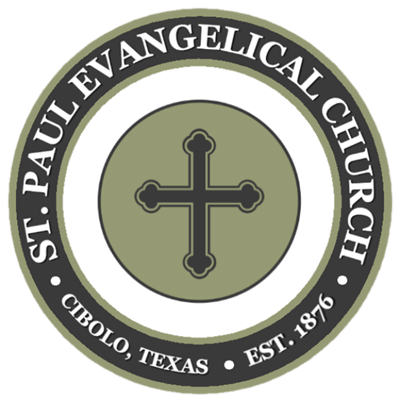 August 2021 Newsletter
From the Pastor's Desk

God's Wisdom
In all our Maker's vast designs Lo! his eternal wisdom shines; Through all creation spread abroad, Loud it proclaims the Maker, God. - Thomas Blacklock
In preparing for our latest sermon series on the Proverbs I was moved by A.W. Tozer's classic work "The Knowledge of The Holy". In discussing the wisdom of God he says "without the creation the wisdom of God would have remained forever locked in the boundless abyss of the divine nature". God created all things for his own glory and so that he might enjoy them. His wisdom is on display in his creation. Of course the cosmic tragedy of the Fall has corrupted the display of his wisdom both in man and in the created order. We do still catch glimpses of this wisdom in his creation we see it in the laws of nature, logic, and even in the cultural achievements of man. It is important to understand though that our sin does not in any way impact his wisdom. It is perfect, it is trustworthy, it is our hope."
How is it our hope? It is fully displayed for us in the person of Jesus Christ. Paul tells us in I Corinthians 1:24 that "Christ [is] the power of God and the wisdom of God". In him perfect wisdom and power are displayed to us and ultimately for us. Just as creation was made to display the wisdom of God, Jesus is restoring all things to display His wisdom again. The Telos (end goal) of all creation is in part a restoration of the wisdom of God in all things.
His wisdom has profound importance when it comes to his promises and our ability to trust them. Abraham believed God even though his circumstances said he shouldn't, because he trusted the Wisdom of God. We can trust his wisdom as well even when we are unsure of our circumstances. The wisdom of God does not assure us everything will turn out ok in the end. Rather it ensures us that everything will ultimately bring glory to God and bring gospel purposes to bear in our lives.
This Sunday we will look at how the gospel of Jesus Christ applied to us, shows His profound wisdom. He is able to sanctify us, because he is perfectly wise. Because he is perfectly wise he is trustworthy. The book of Proverbs shows us God's wisdom and gives us a guide on how we can share in that wisdom.


Grace and Peace,
Pastor Jason Ford
From the Staff - Children and Youth

"Standing Firm"
"If this be so, our God whom we serve is able to deliver us from the burning fiery furnace, and he will deliver us out of your hand, O king. But if not, be it known to you, O king, that we will not serve your gods or worship the golden image that you have set up." (Daniel 3:17-18)
The story of Shadrach, Meshach, and Abednego is one of my favorites as a child. I can still picture sitting in Sunday school wondering what I would have done if I were one of them. Imagine, you are in a foreign land, under the rule of a dictator, and you are told to bow down. I think I would rationalize and say, "I'll bow down, but just not worship in my head." The faith that these three guys had is almost unreal. They not only wouldn't comply, but they were not even worried if they didn't get rescued. They trusted the Lord and put their faith in a sovereign God.
"Then Nebuchadnezzar came near to the door of the burning fiery furnace; he declared, "Shadrach, Meshach, and Abednego, servants of the Most High God, come out, and come here!" Then Shadrach, Meshach, and Abednego came out from the fire. And the satraps, the prefects, the governors, and the king's counselors gathered together and saw that the fire had not had any power over the bodies of those men. The hair of their heads was not singed, their cloaks were not harmed, and no smell of fire had come upon them." (Daniel 3:26-27)
God chose to save Shadrach, Meshach, and Abednego in the most miraculous way by sending his own Son. Not only were these men spared, but the one true God was exalted in a foreign land. We may not be asked to bow down to a large idol, but I know our faith can be challenged often. It can be easy to give in, just to get along with others. However, we must stand firm in our faith. Our outward actions can be one of our greatest ways to show others to Christ. May we strongly hold fast to our sovereign Lord who has been the same yesterday and today.


Blessings,
Stephanie Ford
Giving Report for July 2021

Undesignated (env/checks/loose plate)-----$19,286.50
Communion ------------- $11.00
Fellowship ------------ $78.81
Church Maintenance ----------- $100.00
R.A.C.A.P. ------------ $50.00
TruLight 127 Ministries ----------- $295.00
Liz Miller, Christar in France ----------- $100.00
SPEC Supper ----------- $200.00
EA National Minister ------------ $50.00
Pass thru ------------ $117.40
TOTAL ------------------------------------------------------- $20,288.71
"Bring the whole tithe into…My house, and test Me in this," says the Lord Almighty, "and see if I will not throw open the floodgates of Heaven and pour out so much blessing that you will not have room enough for it." Malachi 3:1
Attendance Report for July 2021

Date__________10:30 am - (Estimated)
July 4 -------------------- 90
July 11 ------------------- 92
July 18 ------------------- 77
July 25 ------------------- 81
Remember the Sabbath day, to keep it holy.
Exodus 20:8
As His custom was, Jesus worshipped on the Sabbath day. Luke 4:16
St. Paul Connection Card
Think it's time for the church
to have a new "directory"?


Who are those people you've been
sitting behind for the last 3 weeks?


Does someone in my bible study
have a birthday this month?


Join the 30+ churchgoers who have already mailed in or filled out their Connection Card online,
as we continue the already most successful church records update we done in many years.
Once we've collected a larger number of responses, the church office will share and publish your basic information for use within our church family ONLY.
(In most cases only your name, birthday,
and chosen contact info will be public)
These updates will also affect how your
newsletter gets to you, so please respond soon.
Our address is: 108 S Main St #3528, Cibolo, TX 78108, USA