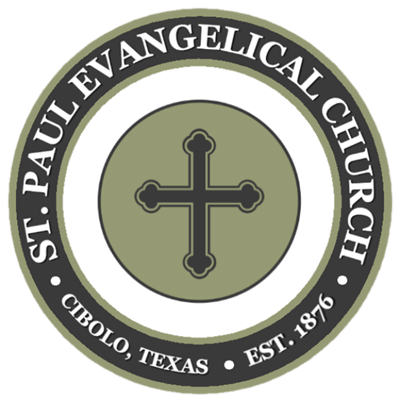 September 2021 Newsletter (rev.)
Revised Edition
From the Pastor's Desk

I am excited to be kicking off a new Sermon Series on the Gospel of Mark on the first Sunday of September. Mark is the earliest of all the Gospels written and it is widely thought to have been Peter's account of the life and ministry of Christ (dictated to and written down by John Mark). It is the shortest of all the Gospels and it actually moves at a bit of a breakneck speed. It is almost as if Peter barely takes a breath between each subsequent event. We are going to look at the book in two parts. The first part is roughly the first 8 chapters where the question of chapter 4:41 is extremely telling "who then is this?". The answer to that question is given finally in chapter 8. Where Peter exclaims "you are the Christ the Son of the living God'. So we concern ourselves in part one establishing Who Jesus is. And of course, we already know he is the Christ. He is the King.
Part 2 in the series follows the confession of Peter and points us with laser focus to the Cross. In fact right after Peter's confession in chapter 8 Mark tells us in verse 31 "and he began to teach them that the Son of Man must suffer many things and be rejected by the elders and the chief priests and the scribes and be killed, and after three days rise again. And he said this plainly." After we have answered the question of "who is this?" we will begin to look at why he came. So, part 2 of this sermon series will be called the Cross. Jesus continues his healing and teaching ministry, but the secret is out and he begins to prepare his disciples for his death, burial and resurrection.
We will be in the Gospel of Mark for quite a bit of the next year, but I think it will be incredibly rewarding as we consider who Jesus is, and why He has come. The Gospel accounts of Scripture are really at the very heart of God's story of redemption, and therefore extremely important for our faith and our Growth in grace. What Christ has done and done for us is overwhelming and what we have is only scratching the surface of His greatness. In John 21:25 the Apostle John said "now there also many other things that Jesus did. Were everyone of them written, I suppose that the world itself could not contain the books that would be written." While Mark is the shortest of the Gospels and I fear I cannot even exhaustively cover this one Gospel, I think that what can and will be revealed to us by the Holy Spirit will have eternal benefit for all our souls!
Grace and Peace,
Pastor Jason
From the Staff - Children and Youth

For those who enjoy podcasts, especially those of an historical nature, I recommend the "5 minutes in church history" produced by Ligonier Ministries. It's fascinating information to think on while enjoying a cup of coffee. I listened to an episode called "the Angel of the Reformation" about the life of Pierre Viret. Born in Switzerland in 1511, this guy had a love for church and theology. While studying in Paris, he was transformed by the Protestant Reformation, left the Catholic Church and returned home to preach. He even converted his family to his Protestant beliefs and was a close friend of John Calvin. He suffered greatly for the gospel, even being poisoned by someone close to him! He continued to preach until his death in 1571. I've thought a lot about suffering lately. None of us are promised an easy walk in our faith. However, it's encouraging to hear about others who by God's mercy continued to spread the gospel despite their trials. May we press forward as well, spreading the good news of our Savior today.
Blessings,
Stephanie Ford
Spotlight on Missions

Starting in the October newsletter, we will begin to shine an individual spotlight on each of the many missions we support as a congregation. For 2021, this list includes:
Gospel Friendship Outreach
Lion of Judah Ministries
Kingdom Investment International
Liz Miller, Christar
Jim Barnes, EA Nat'l Minister
Wycliffe Bible Translators
Servant of Servants
R.A.C.A.P.
TruLight 127 Ministries
Stay subscribed for more information on each of these missions concerning what they believe, what they do and those they serve.
Giving Report for August 2021

Undesignated (env/checks/loose plate)-----$14,609.78
Communion -------------- $6.00
Fellowship ----------- $157.04
Church Maintenance ----------- $100.00
EA National Minister ------------ $70.00
General Missions ------------ $70.00
R.A.C.A.P. ------------ $60.00
TruLight 127 Ministries ----------- $200.00
Liz Miller, Christar in France ----------- $100.00
Sewing Sisters ------------ $36.77
Pass thru ------------ $68.29
TOTAL ------------------------------------------------------- $15,477.88
"Bring the whole tithe into…My house, and test Me in this," says the Lord Almighty, "and see if I will not throw open the floodgates of Heaven and pour out so much blessing that you will not have room enough for it." Malachi 3:1
Attendance Report for August 2021

Date__________10:30 am - (Estimated)
August 1 -------------------- 76
August 8 -------------------- 93
August 15 ------------------- 87
August 22 ------------------- 94
August 29 ------------------- 77
Remember the Sabbath day, to keep it holy.
Exodus 20:8
As His custom was, Jesus worshipped on the Sabbath day. Luke 4:16
Our address is: 108 S Main St #3528, Cibolo, TX 78108, USA