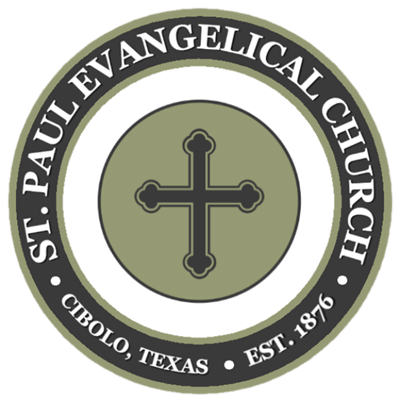 November 2021 Newsletter
From the Pastor's Desk
Across the world congregants have gotten out of the habit of attending church regularly particularly in light of the events of the last 18 months. A recent article in Christianity Today discussed the importance of reconnecting to in-person worship. The author lists four reasons to come back to worship:
1. Weekly fellowship in a church body orients my loves. Each week my heart is re-calibrated in tiny ways that keep me facing Jesus rather than drifting in another direction. This is true even if I don't feel particularly inspired or challenged on a given week. Church is not a vending machine, designed to meet my immediate needs. It is a field that, when cultivated year after year, will produce spiritual nourishment. The fact that I don't walk out every Sunday with a full belly does not mean it is pointless to go. Little by little, week after week, I tend this field until it yields an abundant harvest.
2. Weekly fellowship in a church body reminds me that following Jesus means joining God's family. When I signed on as a Christian, it was not a transaction designed primarily to secure my eternal destiny. Becoming a Christian means becoming part of God's family and changing how I live here and now. Spending week after week with these people, sharing this experience, eventually adds up to a network of caring relationships. It doesn't happen overnight (remember, it's a field, not a vending machine), but as we do life together, we lend support to each other on our faith journeys. Simply watching from home positions me as a solitary consumer rather than an active participant. While digital worship has been a gift to keep us connected during this strange season, it is not a sustainable way to cultivate the community of faith.
3. Weekly fellowship in a church body enables me to participate in God's work of grace in others. My effort to show up encourages my leaders, upholding their ministry. Any pastor who has tried preaching to a camera knows that it is not the same. My presence supports the work of my pastor and worship leader to study, plan, and prepare. It lends energy and solidarity to their message. My presence also affirms the value of corporate worship for all those in attendance. This is what it means to be the image of God. Our identity as God's image is expressed physically—an embodied reminder of the presence and rule of God. We represent the unseen God to one another. I am not my own. I am a member of something bigger than myself—Christ's body on earth. For those who have been isolated at home and traumatized by the incessant trials of this difficult year, my physical presence may be a lifeline. Caring eye contact may lend strength for another week.
4. Weekly fellowship in a church body is a means of declaring allegiance to the kingdom of God.
On the outside, the church may not seem like much. It may seem weak. But the church is a visible witness to the unseen reality of God's kingdom. Being present each week testifies to this. It acknowledges that God's invisible kingdom is more substantial and more lasting than the other concrete institutions in my community. It will outlast the postal service, local businesses, schools, and politicians and their offices. It will outlast the pandemic and the hurricanes and the wildfires and the ugly inequalities in our world. My participation ensures this. It testifies to that greater and lasting kingdom.




Crossway Books recently sent me free copies of their recent book "Rediscover Church" this is an excellent reminder of why personally connecting to your church family in worship and in life is so vital. Please enjoy your free copy. You can pick up this excellent book in the entry hall of the Church. (click on the banner above for an online previewof this book)
Grace and Peace,
Pastor Jason Ford
From the Staff - Children and Youth

THANK YOU!!!
A big THANKS to everyone that participated in our Reformation Sunday celebration. We appreciate Eurofest sharing their musical talents and continuing our tradition of the "chicken dance"! A special thanks goes to all those that provided lunch and helped with games and prizes. The food was delicious, and the kids had a great time! Last, thanks to all that helped set up and take down, your help makes these events possible. We look forward to celebrating again with you!


As Thanksgiving quickly approaches, I am reminded at how blessed we are here at St. Paul. It has been a long journey through Covid, but I was so excited to see us come together again for a church-wide event. I hope this journey has brought us closer, and we can really appreciate celebrating events together.
I wish all of you a very Happy Thanksgiving holiday!


Blessings,
Stephanie
From the Church Office
The time has come to wind down our efforts to update the newsletter subscriber list, especially for those who receive a paper, mailed copy of it. Enclosed (or attached online) you will find the St. Paul Connection Card, which ensures you remain on the list if you choose. Many have already returned these and will continue being subscribers. However, if you have not completed the card and wish to continue receiving this newsletter beyond December of 2021, you must complete the connection card with at least your name and address (or email address for online only versions).
NOTE: If you are already connected as a "member" of St. Paul's FaithLife Community online, you will automatically get newsletters to the email you used to set up your profile. Please log in and update your FaithLife profile contact information as described above. FaithLife profiles will be used as the main tool for contact record keeping in the future; so your help saves many steps and much effort.


Saved to Serve,
Brian Parks
Giving Report for October 2021

Undesignated ---------$13,931.50
Communion ----------------- $6.00
Fellowship -------------- $105.00
SPEC Supper -------------- $171.75
Fall Fest -------------- $240.81
R.A.C.A.P. ------------- $180.00
R.A.C.A.P. Holiday --------------- $40.00
TruLight 127 Ministries ------------- $275.00
Liz Miller, Christar in France ------------- $100.00
EA General Fund ------------- $100.00
General Missions ------------- $100.00
Pass thru ------------- $162.63
TOTAL ------------------------------------------------------- $15,412.69
"Bring the whole tithe into…My house, and test Me in this," says the Lord Almighty, "and see if I will not throw open the floodgates of Heaven and pour out so much blessing that you will not have room enough for it." Malachi 3:1
Attendance Report for October 2021

Date 10:30 am - (Estimated)
Oct. 3 -------------------- 96
Oct. 10 ------------------- 76
Oct. 17 ------------------- 83
Oct. 24 ------------------- 66
Oct. 31 ------------------ 108
Remember the Sabbath day, to keep it holy.
Exodus 20:8
As His custom was, Jesus worshipped on the Sabbath day. Luke 4:16
Our address is: 108 S Main St #3528, Cibolo, TX 78108, USA