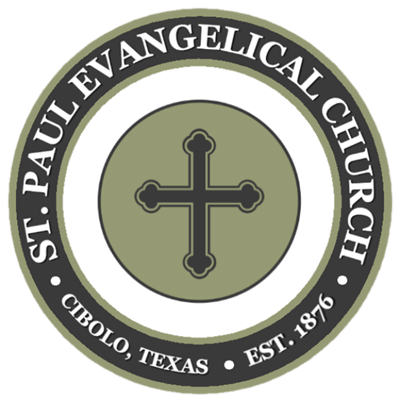 December 2021 Newsletter
From the Pastor's Desk

Here are five biblical truths I found about the incarnation.


1. The Incarnation Was Not the Divine Son's Beginning
The virgin conception and birth in Bethlehem does not mark the beginning of the Son of God. Rather, it marks the eternal Son entering physically into our world and becoming one of us. John Murray writes, "The doctrine of the incarnation is vitiated if it is conceived of as the beginning to be of the person of Christ. The incarnation means that he who never began to be in his specific identity as Son of God, began to be what he eternally was not" (quoted in John Frame, Systematic Theology, 883).


2. The Incarnation Shows Jesus's Humility
Jesus is no typical king. Jesus didn't come to be served. Instead, Jesus came to serve (Mark 10:45). His humility was on full display from the beginning to the end, from Bethlehem to Golgotha. Paul glories in the humility of Christ when he writes that, "though he was in the form of God, did not count equality with God a thing to be grasped, but emptied himself, by taking on the form of a servant, being born in the likeness of men. And being found in human form, he humbled himself by becoming obedient to the point of death, even death on a cross" (Philippians 2:6–8).


3. The Incarnation Fulfills Prophecy
The incarnation wasn't random or accidental. It was predicted in the Old Testament and in accordance with God's eternal plan. Perhaps the clearest text predicting the Messiah would be both human and God is Isaiah 9:6: "To us a child is born, to us a son is given; and the government shall be upon his shoulder, and his name shall be called Wonderful Counselor, Mighty God, Everlasting Father, Prince of Peace." In this verse, Isaiah sees a son that is to be born, and yet he is no ordinary son. His extraordinary names — Wonderful Counselor, Mighty God, Everlasting Father, Prince of Peace — point to his deity. And taken together — the son being born and his names — point to him being the God-man, Jesus Christ.


4. The Incarnation Is Mysterious
The Scriptures do not give us answers to all of our questions. Some things remain mysterious. "The secret things belong to the Lord our God," Moses wrote, "but the things revealed belong to us and to our children forever" (Deuteronomy 29:29). Answering how it could be that one person could be both fully God and fully man is not a question that the Scriptures focus on. The early church fathers preserved this mystery at the Council of Chalcedon (451 A.D.) when they wrote that Jesus is "recognized in two natures [God and man], without confusion, without change, without division, without separation; the distinction of natures being in no way annulled by union, but rather the characteristics of each nature being preserved and coming together to form one person and subsistence, not as parted or separated into two persons but one and the same Son and Only-begotten God the Word, Lord Jesus Christ."


5. The Incarnation Is Necessary for Salvation
The incarnation of Jesus does not save by itself, but it is an essential link in God's plan of redemption. John Murray explains: "[T]he blood of Jesus is blood that has the requisite efficacy and virtue only by reason of the fact that he who is the Son, the effulgence of the Father's glory and the express image of his substance, became himself also partaker of flesh and blood and thus was able by one sacrifice to perfect all those who are sanctified" (Redemption Accomplished and Applied, 14). And the author to the Hebrews likewise writes that Jesus "had to be made like his brothers in every respect, so that he might become a merciful and faithful high priest in the service of God, to make propitiation for the sins of the people" (Hebrews 2:17). The incarnation displays the greatness of God. Our God is the eternal God who was born in a stable, not a distant, withdrawn God; our God is a humble, giving God, not a selfish, grabbing God; our God is a purposeful, planning God, not a random, reactionary God; our God is a God who is far above us and whose ways are not our ways, not a God we can put in a box and control; and our God is a God who redeems us by his blood, not a God who leaves us in our sin. Our God is great indeed!
Merry Christmas,
Pastor Jason Ford
From the Staff - Children and Youth

Children's Christmas Program
"Christmastime is here! Happiness and cheer. Fun for all, that children call. Their favorite time of year!" We are excited to present our annual Children's Christmas "Instant Pageant" on December 19th during the worship service. Please reach out and let me if your child would like to be included in this program. Kids will have the opportunity to dress as angels, shepherds, or wise men, or they can wear their Christmas best if they prefer. We will be singing the first and last verse of "Hark! The herald angels sing" and "We wish you a merry Christmas". I look forward to this program every year, and the kids always have fun with it. Following the program, the kids will be dismissed to Children's Worship for a short Christmas party. Thanks for entrusting your little ones with us, and please let me know if you have any questions.


Merry Christmas and Happy New Year to all,
Stephanie
From the Church Office
The time has come to close our efforts to update the newsletter subscriber list, especially for those who receive a paper, mailed copy of it. Enclosed (or attached online) you will find the St. Paul Connection Card, which ensures you remain on the list if you choose. Many have already returned these and will continue being subscribers.
However, if you have not completed the card and wish to continue receiving this newsletter beyond this issue in December of 2021, you must complete the connection card with at least your name and address (or email address for online only versions).


NOTE: If you are already connected as a "member" of St. Paul's FaithLife Community online, you will automatically get newsletters to the email you used to set up your profile. Please log in and update your FaithLife profile contact information as described above. FaithLife profiles will be used as the main tool for contact record keeping in the future; so your help saves many steps and much effort.


Saved to Serve,
Brian Parks
Message from the Ford Family

Stephanie and I wanted to express our thanks for all of your prayers and concern during my current health crisis. Rest assured it is nothing life threatening, and we have every assurance I will make a full recovery. Please continue to pray as I will have a surgery in the coming weeks. This is a surgery we have longed hoped for and Lord Willing it will fix many of my issues. I am grateful for my sufferings, they remind me of my mortality, and force me to lean on the everlasting arms. I love each of you dearly and appreciate your concern for me!
Pastor Jason
Giving Report for November 2021

Undesignated ---------$13,056.00
Communion ----------------- $2.00
Fellowship -------------- $105.08
SPEC Supper -------------- $613.11
New Building Fund --------------- $50.00
R.A.C.A.P. ------------- $720.00
TruLight 127 Ministries ------------- $675.00
Liz Miller, Christar in France ------------- $100.00
EA National Minister --------------- $75.00
General Missions --------------- $50.00
Pass thru --------------- $20.28
TOTAL ------------------------------------------------------- $15,466.47
"Bring the whole tithe into…My house, and test Me in this," says the Lord Almighty, "and see if I will not throw open the floodgates of Heaven and pour out so much blessing that you will not have room enough for it." Malachi 3:1
Attendance Report for October 2021

Date 10:30 am - (Estimated)
Nov. 7 -------------------- 64
Nov. 14 ------------------- 86
Nov. 21 ------------------- 78
Nov. 28 ------------------- 89
Remember the Sabbath day, to keep it holy.
Exodus 20:8
As His custom was, Jesus worshipped on the Sabbath day. Luke 4:16
January Birthdays

1 - Amy Volkmann
5 - Stephen Randow
8 - Jason Herrera
9 - Jared Webb
9 - Landon Stroupe
10 - Richard Jacobsen
14 - Kimberly Krueger
14 - Allie Arredondo
15 - Barbara Dennis
19 - Mac McIntyre
19 -Scott Wolston
22 - Betty Sippel
22 - Delrose Rennspies
22 - Jo Beth Dozier
25 - Julia Kruse
27 - Larry Baumann
28 - Reece Hinze
Our address is: 108 S Main St #3528, Cibolo, TX 78108, USA