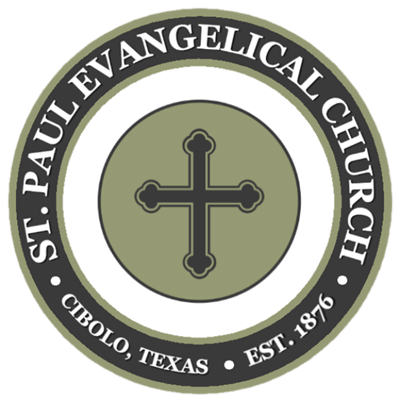 January 2022 Newsletter
From the Pastor's Desk

As we approach a new year Paul Tripp has a meaningful take on resolutions.
It's that time of year again - time to ring in the New Year with dramatic resolutions fueled by the hope of immediate and significant personal life change.
Let's be honest. The reality is that few smokers actually quit because of a single moment of resolve. Few obese people become slim and healthy because of one dramatic moment of commitment. Few people deeply in debt change their financial lifestyle because they resolve to do so as the old year gives way to the new. Few marriages change by the means of one dramatic resolution.
Is change important? Yes, it is for all of us in some way. Is commitment essential? Of course! There's a way in which all our lives are shaped by the commitments we make. But biblical Christianity - which has the gospel of Jesus Christ at its heart - simply doesn't rest its hope in big, dramatic moments of change.
The fact of the matter is that the transforming work of grace is more of a mundane process than it is a series of a few dramatic events. Personal heart and life change is always a process. And where does that process take place? It takes place where you and I live everyday. And where do we live? We all have the same address - the utterly mundane.
10,000 LITTLE MOMENTS
I don't want to discourage you from making a resolution or tell you to throw away what you've already written, but I do want to challenge your way of thinking. You see, the character of your life won't be established in two or three dramatic moments, but in 10,000 little moments. Your legacy will be shaped more by the 10,000 little decisions you make in 2022 rather than the last-minute resolution you're about to make.
How can you establish a godly character and lasting legacy in 2022?
With 10,000 moments of personal insight and conviction.
With 10,000 moments of humble submission.
With 10,000 moments of foolishness exposed and wisdom gained.
With 10,000 moments of sin confessed and sin forsaken.
With 10,000 moments of courageous faith.
With 10,000 choice points of obedience.
With 10,000 times of forsaking the kingdom of self and running toward the kingdom of God.
With 10,000 moments where we abandon worship of the creation and give ourselves to worship of the Creator.
That's a lot of moments. Too many, in fact, to accomplish successfully on our way. No wonder we settle for one big resolution instead of a day-by-day resolutions. But here's what makes 10,000 little resolutions possible - GRACE. Relentless, transforming, little-moment grace.
You see, Jesus is Emmanuel not just because he came to earth, but because he makes you the place where he dwells. This means he is present and active in all the mundane moments of your daily life. In these small moments he is delivering every redemptive promise he has made to you. In these unremarkable moments, he is working to rescue you from you and transform you into his likeness.
By sovereign grace he places you in daily little moments that are designed to take you beyond your character, wisdom and grace so that you'll seek the help and hope that can only be found in him. In a lifelong process of change, he is undoing you and rebuilding you again - exactly what each one of us needs!
Yes, you and I need to be committed to change in 2022, but not in a way that hopes for a big event of transformation, but in a way that finds joy in and is faithful to a day-by-day, step-by-step process of insight, confession, repentance and faith.
Grace and Peace,
Pastor Jason Ford
From the Staff - Children and Youth

Happy New Year!
Hope everyone had a wonderful holiday season and I know many of us have begun our new year's resolutions. Last year I finished something I have wanted to do for a long time. I read the entire bible! Now, I didn't do this task on my own, and we took over a year to do it. However, I learned so much along the way, and we've already started again from the beginning this January. Reading the bible daily can be a challenge, but it's a habit I would love to encourage our families to do with their kids. What a great habit to pass along to the next generation! Let me know if this is something you are interested in, and we'll find the right fit for you and your family. Look forward to seeing you all on Sundays. We will be studying Exodus this month in children's worship. What a fun time to join us!


Blessings,
Stephanie
Giving Report for December 2021

Undesignated ---------$24,157.50
Communion ---------------- $11.00
Fellowship -------------- $105.08
Rich Attkisson Community Breakfast -------------- $500.00
R.A.C.A.P. -------------- $95.00
TruLight 127 Ministries ------------- $325.00
Liz Miller, Christar in France ------------- $100.00
EA National Minister -------------- $100.00
General Missions -------------- $160.00
Pass thru --------------- $459.45
TOTAL ------------------------------------------------------- $27,484.03
"Bring the whole tithe into…My house, and test Me in this," says the Lord Almighty, "and see if I will not throw open the floodgates of Heaven and pour out so much blessing that you will not have room enough for it." Malachi 3:1
Attendance Report for December 2021

Date 10:30 am - (Estimated)
Dec. 5 -------------------- 86
Dec. 12 ------------------- 102
Dec. 19 ------------------- 108
Dec. 26 ------------------- 60
Remember the Sabbath day, to keep it holy.
Exodus 20:8
As His custom was, Jesus worshipped on the Sabbath day. Luke 4:16
Upcoming Events
Download
Sunday, January 30th, 2022, 11:30 am (CST)
February Birthdays

3 - Arlene Christmas
6 - Ira Parks
7 - Dorothy Boeck
9 - Allan Meckel
9 - Willie Stratemann
11 - Kenneth Pfannstiel
12 - Megan Humphrey
14 - Amanda Mueller
21 - Susan Spanley
22 - Nancy Stuhl
23 - Ann Compton
26 - Amanda Schultze
Please contact the church office with corrections or additions.
Our address is: 108 S Main St #3528, Cibolo, TX 78108, USA