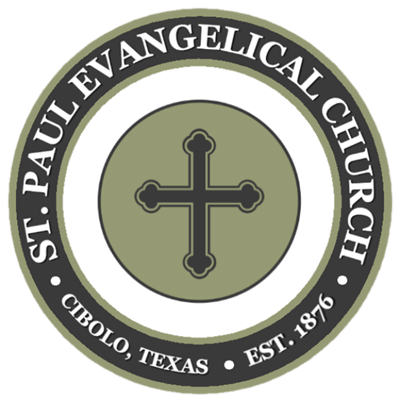 April 2022 Newsletter
From the Pastor's Desk

I read recently how the empty tomb of the Lord Jesus Christ reveals three fundamental character qualities about God.
1. FAITHFUL
The empty tomb reveals that God is faithful. Centuries earlier, after Adam and Eve had disobeyed God, God promised that He would crush wrong once and for all. He sent his Son to defeat sin and death by his crucifixion and resurrection.
For thousands of years, God neither forgot nor turned from His promise. He didn't grow weary, nor would he be distracted. He made a promise, and he controlled the events of history (large and small) so that at just the right moment, Jesus Christ would come and fulfill what had been promised.


2. POWERFUL
The empty tomb also reveals that God is powerful - powerful in authority and powerful in strength.
Think of the authority you would have to have to control all the situations, locations, and relationships in order to guarantee that Jesus would come at the precise moment and do what he was appointed to do!
Also, could there be a more pointed demonstration of power than to have power over death? By God's awesome power, Jesus took off his grave clothes and walked out of that tomb. Those guys in power-lifting competitions may be able to pull a bus with their teeth, but they'll all die, and there's nothing they can do about it.


3. WILLING
The empty tomb also reveals God's willingness. Why would He go to such an extent to help us? Why would He care to notice us, let alone rescue us? Why would He ever sacrifice His own Son? Because He's willing.
You and I need to recognize that His willingness was motivated not by what He saw in us but by what is inside of Him. He's willing because He's the definition of mercy. He's willing because He's the source of love. He's willing because He's full of amazing grace. He's willing because He's good, gentle, patient, and kind.
Even when we're unwilling, full of ourselves, and wanting our own way, He's still willing. He delights in transforming us by His grace. He delights in rescuing us by His powerful love. Join us this Easter as we celebrate the glorious resurrection of Jesus!
Grace and Peace,
Pastor Jason Ford
From the Staff - Youth & Children

Easter Greetings
Growing up in church I was very familiar with the life of Christ. Christmas and Easter were always special, even though we did not celebrate advent or lent. As I began to teach children the Bible, I found that teaching the birth of Christ or Christ's resurrection was easy, exciting, and always fun for the kids. Even teaching though Advent and sharing the Old Testament stories are easy to explain and full of hope.
Holy Week can be a different story. Sin and death are hard topics to share with children. Period. There have been times I thought I'd love to just focus on the resurrection, color Easter eggs, and look for the Easter bunny.
That's not God's story though. He's been telling us since Genesis that we are born in sin, and it must be dealt with by sacrifice. We just finished teaching the kids about the Tabernacle and how those sacrifices point to Christ.
This year Crossway books sent out free copies of "The Biggest Story Bible Storybook Easter Stories." I was so happy to get these this year. Please feel free to take one for your family or someone else you think would benefit from it. This booklet is a breakdown of Holy Week from Jesus' arrival in Jerusalem, the last supper, Jesus's trial and death, and of course ending with the Resurrection. These booklets are meant to help you teach your children about God's ultimate plan for redemption. These are hard concepts, but as we teach these to our kids, they hopefully will understand the weight of sin and the beauty and joy of Jesus' sacrifice for us.
I hope you all enjoy the booklet as a family. I know as an adult I still love a good kid's book. And this magical story really happened.
I wish you all a Happy Easter and look forward to worshipping together this Easter season.




Easter Schedule for Kids
Palm Sunday – regular Children's Worship. We will teach through the events of Holy Week from Jesus' arrival in Jerusalem through the Resurrection.


Good Friday – 5:00 pm during Service. We will be coloring Easter eggs in the Fellowship Hall. Please bring as many hard-boiled eggs as you would like! We will provide all the other supplies needed. This event is for kids of all ages!


Easter Sunday – regular Children's Worship. We will celebrate Easter with an indoor egg hunt and other activities during this time. It will be open for kids of all ages (nursery age included).


Please feel free to reach out if you have questions!
Blessings,
Stephanie
Free Lenten Devotional Available in the Narthex
Get your copy of "Gentle and Lowly" by Dane Ortlund
Giving Report for March 2022

Undesignated ---------$14,923.00
Communion ----------------$14.00
R.A.C.A.P. -------------- $100.00
TruLight 127 Ministries ------------- $175.00
Liz Miller, Christar in France ------------- $100.00
EA National Minister --------------- $75.00
General Missions ------------- $267.25
Pass thru -------------- $158.28
TOTAL ------------------------------------------------------- $15,812.53
"Bring the whole tithe into…My house, and test Me in this," says the Lord Almighty, "and see if I will not throw open the floodgates of Heaven and pour out so much blessing that you will not have room enough for it." Malachi 3:1
Attendance Report for March 2022

Date 10:30 am - (Estimated)
Mar. 3 (Ash Wednesday) - 33
Mar. 6 - 96
Mar. 13 - 69
Mar. 20 - 90
Mar. 27 - 90
Remember the Sabbath day, to keep it holy.
Exodus 20:8
As His custom was, Jesus worshipped on the Sabbath day. Luke 4:16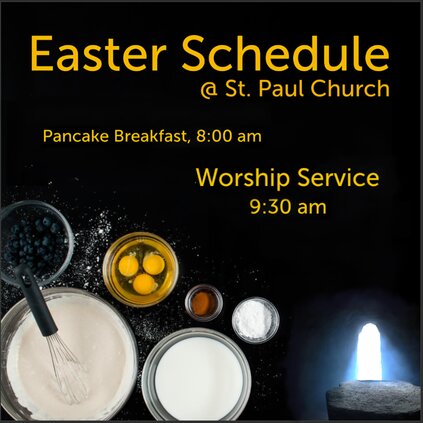 April Birthdays

2 - Sophia Pfannstiel
3 - Melissa Dennis
11 - Jack Ellis
13 - Chad Miller
14 - Katie Lynch
17 - Cynthia Reade
17 - Evan Busch
18 - Linda Busch
20 - Mark Woodward
25 - Benjamin Strey
25 - Stephen Strey
28 - Meta Lou Meek
Please contact the church office with corrections or additions.
Our address is: 108 S Main St #3528, Cibolo, TX 78108, USA