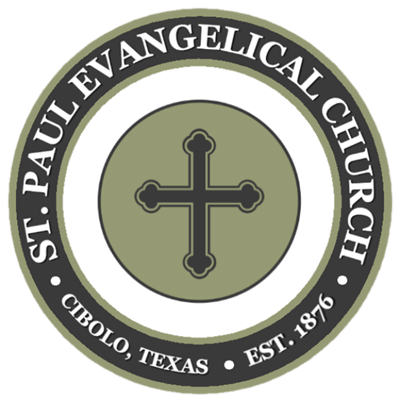 July 2022 Newsletter
From the Pastor's Desk

I wrote this several years ago, but I think it would be helpful to consider these things in light of the Post-COVID world. Across the nations in-person worship attendance has dropped by roughly 25% when compared to 2019 numbers. It is time to come back to worship! Here are 10 Good Reasons to Regularly Attend Worship.
1. Whether you realize it or not you were created to worship, and if you don't worship God you will worship something else. Claiming to be wise, they became fools, and exchanged the glory of the immortal God for images resembling mortal man and birds and animals and creeping things. Romans 1:22-23
2. We are notoriously self-centered, and worship allows us to redirect our hearts and affections from yourself and the world and refocus them on the transcendent glory and beauty of God.
3. You need good gospel centered preaching, everyone does. The believer needs to remember. The unbeliever needs to believe. For since, in the wisdom of God, the world did not know God through wisdom, it pleased God through the folly of what we preach to save those who believe. I Corinthians 1:21
4. God Centered worship transforms complaining hearts to hearts filled with gratitude. Especially as we participate in and hear earnestly dependent prayers.
5. Your children learn to value what you value. If worship is an afterthought for you they will never connect to its importance in their lives.
6. Only in worship can you participate in the sacraments of Communion and Baptism. Both were commanded and instituted by the Lord Jesus.
7. Singing the Psalms, hymns, and spiritual songs of the church strengthens your faith and lifts your soul by bringing glory to God.
8. You don't worship alone. You stand with your brothers and sisters in your community and on the shoulders of millions who have worshipped down through the ages.
9. God commands that we gather to worship. And let us consider how to stir up one another to love and good works, not neglecting to meet together, as is the habit of some, but encouraging one another, and all the more as you see the Day drawing near. Hebrew 10:25
10. Good worship reminds you that you are deeply flawed, but deeply loved in Christ.
Grace and Peace,
Pastor Jason Ford
From the Staff - Youth and Children

Happy summer! Here's some things happening in Children's Ministry. First, our playground is getting a renovation. We are so thankful to those who are working out there. Since the renovation is in progress, please be careful when playing outside. Second, children's worship is taking a break from its curriculum in July. The classroom will be open during our normal time and we'll be showing the "What's in the Bible?" video series. This break will give us some time to regroup for the fall.
Third, as we plan for the fall, we want to get some feedback. We are providing a survey for parents to fill out. Feel free to leave your name off, but please answer the survey honestly. These forms can be handed into the office, children's classroom, email, or directly to me. Last, we would love to hire a nursery worker and we're looking to recruit some volunteers for children's ministry. See me for details about the nursery position. It's a great opportunity to earn some extra income. A calendar will be available to sign up to start a rotation to help during the children's worship time.
Hope everyone has a happy 4th of July and enjoys spending time with family and friends!
Blessings,
Stephanie Ford
Giving Report for June 2022

Undesignated ---------$13,013.50
Fellowship ------------- $113.48
SPEC Supper --------------- $50.00
R.A.C.A.P. --------------- $50.00
TruLight 127 Ministries ------------- $100.00
Liz Miller, Christar in France ------------- $100.00
EA National Minister --------------- $50.00
General Missions --------------- $55.00
Disaster Relief (Uvalde) ------------- $300.00
Pass thru ------------- $111.56
TOTAL ------------------------------------------------------- $13,943.54
"Bring the whole tithe into…My house, and test Me in this," says the Lord Almighty, "and see if I will not throw open the floodgates of Heaven and pour out so much blessing that you will not have room enough for it." Malachi 3:1
Attendance Report for June 2022

Remember the Sabbath day, to keep it holy.
Exodus 20:8
As His custom was, Jesus worshipped on the Sabbath day. Luke 4:16
July Birthdays

2 - Stephanie Ford
2 - Allan Weyel
3 - Christine Volkmann
4 - Duane Hofferichter
4 - Erich Strey, Jr.
5 - Eltha Ward
7 - Glenn Mueller
9 - Kody Klabunde
11 - Larry Krebs
11 - Shari Busch
13 - Alyssa Humphrey
20 - Mark Kurner
24 - Albert Wiedner
24 - Sawyer Davis
30 - Wayne Hofferichter
Please contact the church office with corrections or additions.
Our address is: 108 S Main St #3528, Cibolo, TX 78108, USA