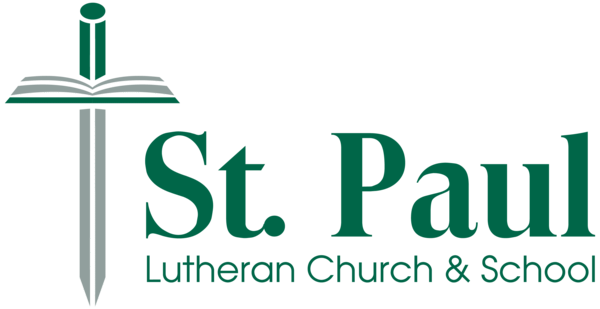 This Week at St. Paul
June 2—June 8, 2022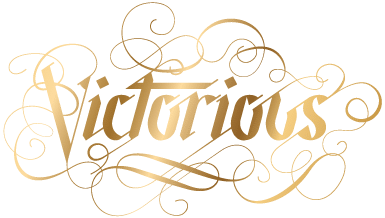 The Day of Pentecost
The Spirit Marches Victorious Through the Word
Jesus ascended into heaven. That does not mean the gospel has ceased to march victorious around the world! Jesus promised to send another advocate to represent God to the world: the Holy Spirit. The Spirit is the constant companion of believers in these Last Days. This raises an important question. If God now reveals himself by his Spirit, where is the Holy Spirit found? God has not left the answer to that question in doubt. When Jesus promised to send the Spirit, he indicated that his work would be connected to words, specifically God's Word. As a result, we need never wonder where we can find the Spirit. He marches victorious through the Word.
This Week in Worship
Gospel—John 14:23–27
First Reading—Genesis 11:1–9
Second Reading—Acts 2:1–21
Psalm of the Day—Psalm 104
Gospel Acclamation—Antiphon for Pentecost
Hymn of the Day—Come, Holy Ghost, God and Lord (CW 585)
Sermon
Text
Theme

Remember in your prayers...
Shirley Eplattener, cousin of Debbie Lange, who has cancer.
All those affected by acts of violence in our nation, especially those who lost loved ones in the recent shootings in Buffalo, NY, and Uvalde, TX. God grant them peace and comfort in the midst of deepest grief, and may the peace and love of Christ extend over the lives of all to live in harmony with one another.
Our brothers and sisters in the Ukrainian Lutheran Church and the Concord Evangelical Lutheran Church (Russia), and all others affected by war and rumors of war around the world. Pray for peace among nations and for protection over God's people as they proclaim the true, eternal peace we have in Christ.
Do not worry about anything, but in everything, by prayer and petition, with thanksgiving, let your requests be made known to God.
Philippians 4:6
Announcements
Church Directory Pictures Coming Soon
We are planning on publishing a church directory later this year and want to sechdule family portrait sessions in late summer. The dates of the sessions are:
Thursday, August 11—3:00-7:00
Sunday, August 14—12:00-4:00
Thursday, August 25—3:00-7:00
Sunday, August 28—12:00-4:00
The sitting fee is covered by the congregation; families may purchase additional prints if they desire. An 8x10 print is $20, with $10 for each additional sheet.
Contact Stephanie Frick at weberfrick@yahoo.com or 608-797-4349 to schedule an appointment; photos will be slotted into 15 min blocks. Please leave details about what date and time slot you prefer, as well as an email address or phone number at which you can be reached. When calling, calls after 5pm on weekdays and after 9am on weekends are appreciated.
Help with Church Houses, Sanctuary Remodel Prep
June is a busy month for our congregation's properties. With Pastor & Mrs. Snyder moving to the Hillsboro parsonage and our new teacher moving into the S. East St. house in Wonewoc, there is a lot of work to be done in a short amount of time. From some basic clean-up work to appliance installation, we are in great need of volunteers.
There is also some drastic maintainance work needed on the Church St. parsonage. Most immediately is the need to replace a leaking roof in the kitchen, as well as flooring and possibility sub-flooring in the kitchen and bathroom. The garage is also in need of new siding and gutters on the house are in need of repair. We are getting quotes on some of these projects, while others may be possible to be done by congregation volunteers.
Additionally, the sanctuary remodel project at the Wonewoc Campus will be completed this month. The week of June 13th we will begin removing carpet from the nave aisles. Contact Mark Honer if you are able to assist with this. On June 16, after 10:30 worship, we will need volunteers to move half the pews over to one side so the flooring can be refurbished. We will again need volunteers on July 2nd to move pews back and do the same with the other side, and finally on July 9th to reinstall pews again.
Please let us know if you are able to help with any of these projects.
Teacher Assignment
The Lord has provided a new teacher for us. Last Saturday, Sydney Peterson of Sioux Falls, SD, was assigned to be our 5th & 6th grade teacher. Miss Peterson will be moving here around July 1 and will be installed near that time. We will share more information about new teacher in the near future. Please keep her and our school in your prayers as we move forward together in gospel ministry.
Change For Life
Look for the Change for Life display in back of the church. Pick up a baby bottle, take it home and fill it with spare change. On June 19th, Father's Day, return the filled bottle to church. The money collected will be sent to help the mothers and babies at New Beginnings, a ministry for single mothers and babies based in Milwaukee.
WELS Night with the Brewers July 8, 2022
The 8th Annual WELS Night at American Family Field will be July 8th in Milwaukee. We would like to get a bus to go down as a group. The cost for a terrace reserved ticket is only $9. We are working on other details. For now, if you have any interest in going, there is a sign-up sheet on the table in the narthex in Hillsboro and one on the stand by the stairs in Wonewoc. If you have any questions, please ask Tom Wolfe or Pastor Snyder.
H.O.P.E. Walk
The H.O.P.E. (Helping Our People Everyday) Walk will be held this year on June 17 from 6pm to 11pm at the Hillsboro High School track. H.O.P.E. is a local fundraising effort to help people in our communities who have been affected by cancer. Funds are raised by teams representing churches, organizations, and families and include many ways of fundraising and activities including food sales pledges, a silent auction, and more. Pastor Prell and friends will be there with sales of hot dogs and brats. If you would like to help, you can come to the track at any time during the walk. If you would like to organize a team, there is more information and registration forms on the tables in the back of the sanctuary/narthex. Anyone can register a team to raise donations.
Summer Church Cleaners Needed
We are in need of church cleaners for the summer months at the Wonewoc Campus. If you can help, please take the time to sign up for one or more weeks on the sign-up sheet on the bulletin board in the back entry. Thank you for giving your time for this need.
Summer Office Hours
Beginning June 1st, the church/school office will be open from 9am-3pm Monday through Thursday. If you need to contact someone, there is usually either a pastor or teacher that can answer your call, or you can call Jan Fick at her cell number of 608-381-1177. Pastor Snyder and Pastor Limpert can also be reached on their cell phones, listed below.
Wonewoc Community Gardens Project
A new community garden site is being developed in the area across from the village hall. This project is part of a repurposing area where houses were removed in the floodplain. There are a few 10 x 20 ft. garden plots available for anyone who would like to have a space to grow some vegetables or flowers. If you are interested, contact Penny Reick or Jan Fick and they can put you in touch with someone to reserve a spot.
Discipleship Committee: Now Recruiting
Looking for a simple way to serve God and your brothers and sisters at St. Paul Lutheran? Consider joining the Discipleship Committee. This committee will help the pastors and elders in encouraging our members to remain connected to God's Word. The time commitment is low (no meetings!), but the work is vital. Talk to one of the pastors or elders for more information or visit stpaulhw.com/discipleship.
Let's Stay in Touch
We have a new church database in place and now would be the perfect time to update your contact information. We encourage you to let us know your current home/mailing address, phone numbers, and email addresses. We are also especially looking for birthdates. Give us a call at the church office or email us. All contact information is used solely for keeping members informed about what's going on at church; we won't spam you or sell your info.

Let's Go: Love, Listen, Lead
Sunday Morning—9:15—Both Campuses
April 24—June 5
God's people want to tell others about the peace, joy, and forgiveness they have in Jesus. But many Christians are unsure how to do this. When we aren't sure how to do evangelism, it can be hard for us to recognize and follow the outreach opportunities all around us. In this study we'll learn some simple, practical ways to reach out to the lost souls God has brought into our lives.
Sunday School (PreK–8)
While we never take a break from God's Word, Sunday School is taking a summer vacation. Thank you to all the students and teachers this year! Enjoy your summer, be sure to take time for God's Word, and we'll see you back in class this fall.
WELS Together—News & Updates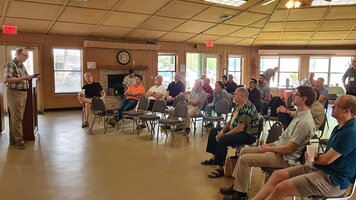 World Missionary Conference 2022
wels.net/world-missionary-conference-2022
From April 19-23, 41 world missionaries, board members, and other supporters of World Missions gathered at Camp Shiloh in Pittsburg, Tex., for a world missionary conference.
This conference allows for much-needed fellowship and encouragement, and it also provides a forum to share best practices and valuable professional growth opportunities. Each field presented on the gospel outreach occurring in their corner of the world, and selected speakers presented on topics like leveraging technology for lasting gospel relationships and how to be spiritually, emotionally, and physically resilient missionaries.
Learn more about World Missions and the 62 countries where missionaries are conducting/exploring outreach at wels.net/missions.
St. Paul Evangelical Lutheran Church
579 Lake St., Hillsboro, WI 54634 ~ 608 489-2189
119 S East St., Wonewoc, WI 53968 ~ 608 464-3212
Pastor Peter Snyder
revsnyder@stpaulhw.com ~ 608 479-0778
Pastor Jacob Limpert
revlimpert@stpaulhw.com ~ 608 462-7601
Scripture quotations are from the Holy Bible, Evangelical Heritage Version® (EHV®) © 2019 Wartburg Project, Inc. All Rights Reserved. Used by permission.
Hymns marked CW are from Christian Worship: Hymnal © 2021 by Northwestern Publishing House.
Our address is: 119 S East St, Wonewoc, WI 53968, USA