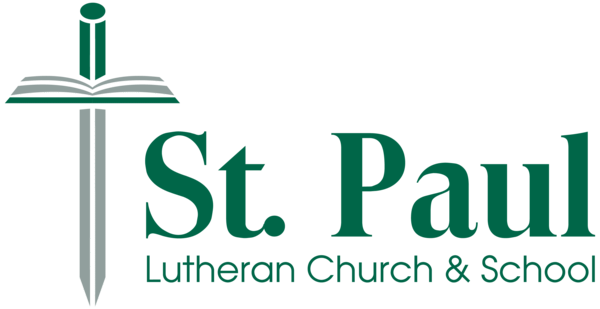 This Week at St. Paul
June 23—June 29, 2022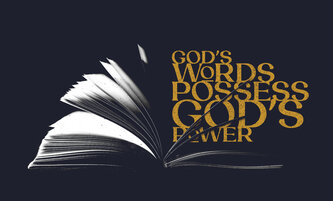 Third Sunday after Pentecost
Through the Word, Christ Creates Committed Followers
There's the type of fan who follows his team if they make the playoffs. Then there's the type of fan who, regardless of his team's record, watches every game and knows the stats for every player. There are different types of followers: the half-hearted versus the committed. Jesus is uninterested in half-hearted followers who shoehorn him into their lives only when their other pursuits provide time for the Christ. Jesus wants followers who are all-in… who love him above all things… who would be willing to leave everything else behind if that were what it would take to be with him. We simply do not have it in us to produce that level of commitment. But Jesus' words have Jesus' power. In his gospel Jesus explains how he went all in for our salvation. He tells us he left the comforts of heaven behind to come rescue us. And through those words Christ creates within us the very commitment that he seeks.
This Week in Worship
Gospel—Luke 9:51–62
First Reading—1 Kings 19:19–21
Second Reading—2 Corinthians 11:21b–30
Psalm of the Day—Psalm 62
Gospel Acclamation—Mark 8:34
Hymn of the Day—Take My Life and Let It Be (CW 695)
Sermon
Luke 9:51–62
Set Your Face to Follow Jesus

Remember in your prayers...
Merry Preston, who will be having surgery next week as she recovers from broken bones in both wrists.
The family of John "Jack" Roemer, who was killed in his home. While troubled by the circumstances of his death, we rejoice to know that as a child of God he is home in heaven. Pray also for the people of St. Paul's Mauston-Adams, as they grieve this faithful servant and congregational leader.
Shirley Eplattener, cousin of Debbie Lange, who has cancer.
All those affected by acts of violence in our nation, especially those who lost loved ones in the recent shootings in Buffalo, NY, and Uvalde, TX. God grant them peace and comfort in the midst of deepest grief, and may the peace and love of Christ extend over the lives of all to live in harmony with one another.
Our brothers and sisters in the Ukrainian Lutheran Church and the Concord Evangelical Lutheran Church (Russia), and all others affected by war and rumors of war around the world. Pray for peace among nations and for protection over God's people as they proclaim the true, eternal peace we have in Christ.
Do not worry about anything, but in everything, by prayer and petition, with thanksgiving, let your requests be made known to God.
Philippians 4:6
Announcements
Pew Removal on June 26
We need some volunteer help to remove pews on one side from the Wonewoc Sanctuary. The floor refinishing will begin June 27, so we need to get the pews to one side after church on June 26. Bring your own power tools if you can. Many hands make quick work.
Services At Hillsboro Campus Only June 30—July 10
No services in Wonewoc from June 30 through July 10 due to the carpet and flooring work. All service times will be as usual on Thursdays and Sundays, but held in Hillsboro only.
Teacher Installation
Installation of our new 5-6th grade teacher, Miss Sydney Peterson, will take place on July 10th in the 10:30am service. After the service, refreshments (sandwiches, salads, and cake) will be served in the church basement. We would like to make Miss Peterson feel welcome, so come if you are able and say "hello." It would also be appropriate to bring a card, small gift, or gifts cards if you wish to do so and are able.
Also on July 10th, at 2:00pm, Miss Ashley Peterson will be installed as staff minister for Kendall/South Ridge at St John's, Kendall. Ashley is the twin sister of Sydney. We welcome her to the area and are thankful for God's provisions for our congregations.
Church Directory Pictures Coming Soon
Church directory photos are being scheduled now. We are reaching out to ALL families and encouraging you to contact us to set up a time to come for a photo sitting for this directory. The sitting fee is paid for by the church. You may purchase photos at a separate cost. The dates of the sessions are:
Thursday, August 11—3:00-7:00
Sunday, August 14—12:00-4:00
Thursday, August 25—3:00-7:00
Sunday, August 28—12:00-4:00
Since we are still lacking phone numbers or email contacts for quite a few families, we are asking you to reach out to us to schedule. You can do so in a few different ways:
Contact Stephanie Frick at weberfrick@yahoo.com or 608-797-4349 to schedule an appointment. If calling, please call after 5 PM on weekdays or any time after 9 AM on weekends.
Call the church office at 608-464-3212 to schedule.
Go to our website stpaulhw.com and click the link on the main page to schedule.
Someone can help you sign up for appointments after worship. Look for that in a week or so.
When sending an email or leaving a voice message to schedule your appointment, please be sure to leave a detailed message with date and time slot you prefer. You also need to provide an email or phone number so we can contact you if necessary.
Discipleship Committee: Now Recruiting
Looking for a simple way to serve God and your brothers and sisters at St. Paul Lutheran? Consider joining the Discipleship Committee. This committee will help the pastors and elders in encouraging our members to remain connected to God's Word. The time commitment is low (no meetings!), but the work is vital. Talk to one of the pastors or elders for more information or visit stpaulhw.com/discipleship.
Let's Stay in Touch
We have a new church database in place and now would be the perfect time to update your contact information. We encourage you to let us know your current home/mailing address, phone numbers, and email addresses. We are also especially looking for birthdates. Give us a call at the church office or email us. All contact information is used solely for keeping members informed about what's going on at church; we won't spam you or sell your info.

Bible Study is on break at St. Paul over the summer, but join us for continued study in the summer at St. John's in Kendall, Wednesday mornings at 10:30!
Idols We Never Knew We Had
Wednesday Morning—10:30—St. John's Lutheran, Kendall
June 8–29 & August 3–24
A wood-carved animal figurine. A chiseled stone statue. A golden goddess. Do you have an idol-worship area set up in your home? We would say "Definitely not! I don't bow down to idols!" But sometimes we do worship idols and make them our gods, not even realizing they are there. Our study will bring to light these idols that hide themselves so easily in our homes and hearts, and through God's guidance and power we'll get help to avoid worshiping these false gods.
WELS Together—News & Updates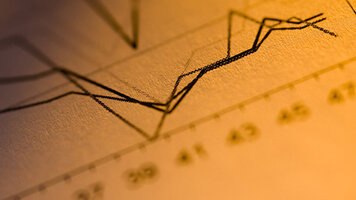 WELS' 2021 statistics are now available
wels.net/wels-2021-statistics-are-now-available
The complete 2021 Statistical Report as well as the 2021 Statistical Summary are now available at welscongregationalservices.net/stats.
"Statistics are one of the tools believers use as they seek to steward God's blessings wisely," says Rev. Jonathan Hein, coordinator of WELS Congregational Services. Hein explains that each year, WELS congregations track certain statistics—membership totals, attendance figures, ministrations, offerings, types of gains and losses, etc. That information can help churches with their ministry planning. WELS compiles all that congregational information in its annual statistical report, which aids WELS' leaders as they plan the synod's collective ministry. The complete statistical report is hundreds of pages of information. WELS Congregational Services annually produces a briefer statistical summary report. This year's summary is 19 pages long and contains information such as:
The reported total WELS membership at the end of 2021 was 340,511.
From 2020 to 2021, total WELS membership decreased by 1.1 percent (down 3,733 souls). That is the smallest loss WELS has experienced in the past six years.
Currently 20 percent of WELS members fall into the category of "youths"—those newborn through 8th grade.
Congregation Mission Offerings for 2021 increased by 4 percent from the previous year.
"The statistical summary gives us reasons to praise the Lord of the church," says Hein. "It also identifies challenges that deserve prayer and planning."
Hein concludes, "The apostle Paul tells us in 1 Corinthians, 'You do not lack any spiritual gift as you eagerly wait for our Lord Jesus Christ to be revealed' (1:7). God has richly blessed our congregations and our synod with every type of resource we need to proclaim his gospel. May the Spirit give us the faith and the wisdom to steward those resources well."
For more details, visit welscongregationalservices.net/stats.
St. Paul Evangelical Lutheran Church
579 Lake St., Hillsboro, WI 54634 ~ 608 489-2189
119 S East St., Wonewoc, WI 53968 ~ 608 464-3212
Pastor Peter Snyder
revsnyder@stpaulhw.com ~ 608 479-0778
Pastor Jacob Limpert
revlimpert@stpaulhw.com ~ 608 462-7601
Scripture quotations are from the Holy Bible, Evangelical Heritage Version® (EHV®) © 2019 Wartburg Project, Inc. All Rights Reserved. Used by permission.
Hymns marked CW are from Christian Worship: Hymnal © 2021 by Northwestern Publishing House.
Our address is: 119 S East St, Wonewoc, WI 53968, USA