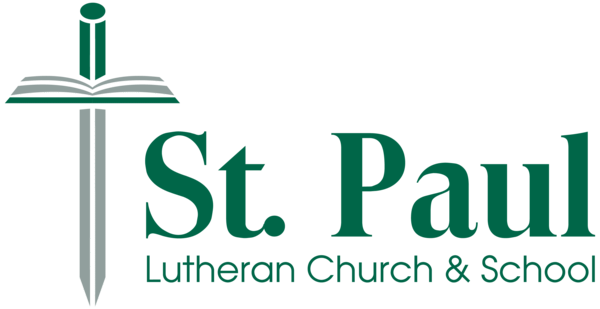 This Week at St. Paul
July 14–20, 2022

Sixth Sunday after Pentecost
Focused Worship Seeks Service from Jesus More Than Service for Jesus
We call worship a "service." Which raises the question: who is serving whom? In answering that question, it is easy to focus on what we do in worship. "I set aside time in my week to come to church. I am singing praise to God. I brought him an offering. Clearly, I am serving him." True enough. However, as God speaks this week, he clarifies our focus, letting us see that worship is primarily about him serving us. Through Word and sacrament, he delivers every spiritual gift he wants us to receive. Our service to God is good. His service for us is perfect. Our service to God is important. His service for us is essential. God loves our service to him. But we desperately need his service for us. Receiving his service is actually the highest form of worship. "God wants to be worshipped through faith so that we receive from him those things he promises and offers" (Apology of the Augsburg Confession, Article IV).
This Week in Worship
Gospel—Luke 10:38–42
First Reading—Genesis 18:1–14
Second Reading—Colossians 1:1–14
Psalm of the Day—Psalm 119 B (Psalm 119:33–40)
Gospel Acclamation—Isaiah 55:11
Hymn of the Day—One Thing's Needful (CW 645)
Sermon
Colossians 1:1–14
We Can't Serve God Rightly Unless God Serves Us First

Remember in your prayers...
Mary Voigt, who has a benign brain tumor.
Merry Preston & Pastor Prell, who are recovering from surgeries.
Our brothers and sisters in the Ukrainian Lutheran Church and the Concord Evangelical Lutheran Church (Russia), and all others affected by war and rumors of war around the world. Pray for peace among nations and for protection over God's people as they proclaim the true, eternal peace we have in Christ.
Do not worry about anything, but in everything, by prayer and petition, with thanksgiving, let your requests be made known to God.
Philippians 4:6
Announcements
Holy Baptism
Scarlett Grace Marie Fry, baby daughter of Haylee Fry, received the washing of rebirth and renewal by the Holy Spirit on Saturday, July 16. We rejoice with Scarlett's family and pray that God will keep this precious lamb in her baptismal grace always.
Thank You
Members of St. Paul's:
Sydney Peterson and Matt Wurster would like to extend a deep and heartfelt thank you. God has used your attendance and treasures to greatly encourage our new ministers in your school. It is a tremendous comfort that God uses His people to encourage and tend to the needs of his ministers. Thank you for brightening their day and supporting their ministerial efforts.
Bible Information Class
Another Bible Information Class began on Monday, July 11, at 5:00pm at the Wonewoc campus. This class goes through the basics of Bible teaching that serve as the foundation for a lifetime of growth in God's word. It's especially geared towards those interested in becoming members of the congregation, but all are welcome to attend. Members, if it's been a while since your catechism todays, consider taking this opportunity for a big picture study of Bible teaching, as well as an opportunity to encourage others just starting their faith journey.
Pastor Snyder Vacation
Beginning Sunday afternoon (July 17), Pastor Snyder will be on vacation. He will return to work on Monday morning, August 1st. Pastor Limpert will be available if you need anything. The office number for Wonewoc is 608-464-3212 and Pastor Limpert's cell number is 608-462-7601 (if you need to contact him urgently or after hours).
Help Needed for the Hillsboro Charity Tractor Pull
The Hillsboro Charity Tractor Pull is Friday, August 12 and Saturday August 13 at the Hillsboro Fairgrounds. The food has been ordered and set up will be taken care of, but WE NEED VOLUNTEERS to help in the food stands and, in the grandstand, selling the concessions and with cleanup at the end of the night. There is a sign-up sheet at both churches and online at stpaulhw.com. Our churches and school benefit from this event, and if you can help, please sign up. You don't have to be there the whole time, there are different shift times available Friday afternoon and evening and Saturday. Anyone can help; kids are encouraged to help right along with their parents. And you get to see the pulls as a bonus!
Summer Cleaners—Wonewoc
Now that we are back in the Wonewoc church, we are in need of cleaners for the rest of the summer. The schedule is wide open, so if you could help, please sign up on the sheet in the church entry.
Church Directory Photos
If you haven't scheduled your church directory photo sitting, we encourage you to do so soon. The sitting fee is paid for by the church. You may purchase photos at a separate cost. All photos will be taken at the Wonewoc Campus. The dates of the sessions are:
Thursday - August 11th - 3:00-7:00 Sunday - August 14th - 12:00-4:00
Thursday - August 25th - 3:00-7:00 Sunday - August - 28th - 12:00-4:00
1. People can contact Stephanie Frick at weberfrick@yahoo.com or 608-797-4349 to schedule an appointment. When calling, please call after 5 PM on weekdays and on weekends any time after 9 AM
2. You can call the church office at 608-464-3212 to schedule.
3. You may go to our website stpaulhw.com and click on a link to sign up directly.
4. Someone can help sign you up for appointments sign-ups after church. Look for that in a week or so.
When sending an email or leaving a voice message to schedule your appointment, please ensure you leave a detailed message with date and time slot you prefer. You also need to leave an email or phone number so we can contact you if necessary.

New Life in Christ
Bible Information Class
Mondays at 5:00pm—Begins July 11
An opportunity for a careful study of Basic bible teachings. In this class we will see from Scripture how God carried out his plan of salvation to give us new life in Christ and how that life is shown in our lives. This class is ideal for those interested in becoming members of our congregation, members looking to review these foundational teachings, and anyone simply curious about what God's Word says.
WELS Together—News & Updates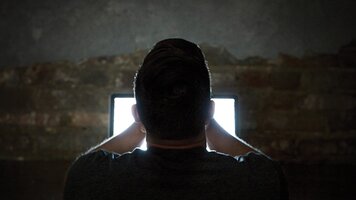 Updates from Conquerors through Christ
https://wels.net/updates-from-conquerors-through-christ/
Conquerors through Christ is not JUST a ministry for those addicted to pornography. For the last ten years we've been creating resources and recognize that the problem of porn is so much bigger than just the people who are using porn.
There are spouses, significant others, parents, siblings, teachers, and pastors who are affected. Whether it's through broken trust and resulting pain or a desire to support and help, the problems of porn ripple into the lives of others.
That's why CTC is continuing to add to its suite of resources to address the many other issues that attend pornography addiction.
Our "First 40 Days" devotional is an empathetic daily devotional for a person to start any time they fall into sexual temptation. It walks the reader through practical ways to build habits for 40 days that will set them up for success. This can be a great first resource to give someone you know who is struggling, but can also be a resource for you to understand their struggle.
Parents want to prepare their children to fight the sexualization of our culture. To support them, we created the "Parent Support System." This tool guides parents, teachers, and pastors to train children from preschoolers into high school to prepare themselves to resist sexual sin.
How do you preach on pornography?!? We developed our "Training Camp" which helps pastors become better equipped to preach about pornography. Additionally, we have Bible studies to thoughtfully talk about pornography and other sexual sin.
Finally, we are excited to announce that we are in the process of developing a suite of resources to help couples (and other family members) rebuild trust after a loved one falls into pornography. This will include a triage resource for the emotions that come when a loved one feels hurt, an interactive assessment tool for identifying issues, a plan for rebuilding trust, and tools for maintaining that trust in the years to come.
Whether you're married, single, a parent, a child, or a called worker, we want to help you pursue godly sexuality. Visit www.conquerorsthroughtchrist.net.
St. Paul Evangelical Lutheran Church
579 Lake St., Hillsboro, WI 54634 ~ 608 489-2189
119 S East St., Wonewoc, WI 53968 ~ 608 464-3212
Pastor Peter Snyder
revsnyder@stpaulhw.com ~ 608 479-0778
Pastor Jacob Limpert
revlimpert@stpaulhw.com ~ 608 462-7601
Scripture quotations are from the Holy Bible, Evangelical Heritage Version® (EHV®) © 2019 Wartburg Project, Inc. All Rights Reserved. Used by permission.
Hymns marked CW are from Christian Worship: Hymnal © 2021 by Northwestern Publishing House.
Our address is: 119 S East St, Wonewoc, WI 53968, USA