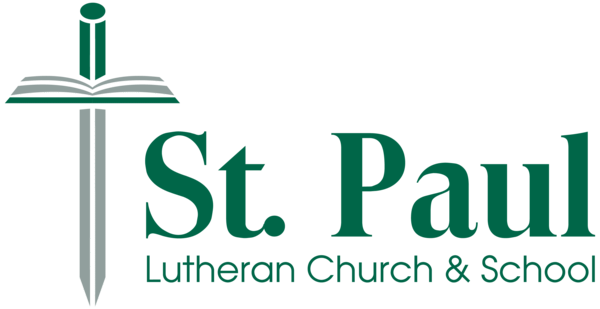 This Week at St. Paul
August 25–31, 2022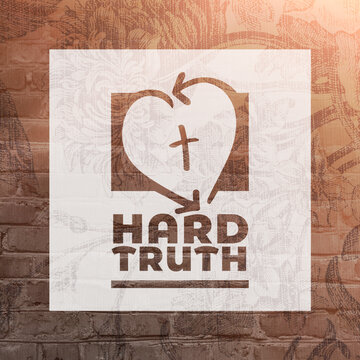 Twelfth Sunday after Pentecost
The Humble Will Be Exalted; The Exalted Will Be Humbled
Everyone knows that humility is a positive trait and pride is a negative one. So, why bother talking about what we already know? Because in spite of that knowledge, we still helplessly fall into the trap of pride. We cannot help but think that our ascent to the exalted status we desire is our responsibility. We even take our exaltation into our own hands, either by treating poorly those we believe we can stand on top of or by showing favoritism to those we believe can provide us with upward mobility. Rather than minimizing pride as a sin that is common or harmless, Jesus' words today confront us with this hard truth. Those who exalt themselves will be humbled by God. But Jesus also gives us the promise we need to be freed from pride's trap. Our exaltation doesn't need to be our responsibility because Jesus has already made it his. Those who humble themselves Christ will exalt.
This Week in Worship
Gospel—Luke 14:1,7–14
First Reading—Proverbs 25:6,7a
Second Reading—James 2:1–13
Psalm of the Day—Psalm 112
Gospel Acclamation—Luke 14:11
Hymn of the Day—Son of God, Eternal Savior (CW 729)
Sermon
Luke 14:1,7-14
Live Humbly in Faith
Join Us for Worship!

Remember in your prayers...
Doug Durkee, Betty Burfeind, & Gladys Santas, who are recovering from surgeries.
Our brothers and sisters in the Ukrainian Lutheran Church and the Concord Evangelical Lutheran Church (Russia), our brothers and sisters in Burma, and all others affected by war and rumors of war around the world. Pray for peace among nations and for protection over God's people as they proclaim the true, eternal peace we have in Christ.
Do not worry about anything, but in everything, by prayer and petition, with thanksgiving, let your requests be made known to God.
Philippians 4:6
Announcements
Church Directory Pictures
We still have times for appointments for photo directory pictures available on Sunday, August 28, plus we have added another Sunday, September 11. It only takes about 5 minutes for the photo. You are not required to purchase anything; the congregation pays for the sitting. If you wish to purchase extra photos, they are considerably less expensive than the big photo directory companies. To sign up, contact Stephanie Frick at weberfrick@yahoo.com or 608-797-4349 to schedule an appointment. Or you may sign up directly by going to our website, stpaulhw.com.
School Registration
School Registration is happening in tandem with the family photo directory sittings this year. The dates left for school registration are:
Thursday, August 25—3:00–7:00
Sunday, August 28—12:00–4:00
If you haven't scheduled a family sitting, you can come for school registration and we will try to get school pictures, but there may be a wait time as scheduled pictures will take priority. (Thursday, August 25th is also school open house, so parents can bring supplies and meet with the teachers on that afternoon and evening as well).
The school handbook, calendar, and school supply list are on our website. Go to stpaulhw.com/school and then click on Forms and Resources.
Lutheran Leadership Conference
The WELS National Conference on Lutheran Leadership will be held January 16–18, 2023 in Chicago, IL. A group from our congregation attended the first conference in 2020, and we would like to help any members interested in attending next year's event to be able to do so. If you are interested or have any questions, speak with one of the pastors or contact the church office. More information can be found at lutheranleadership.com

New Life in Christ
Bible Information Class
Mondays at 5:00pm—Wonewoc Campus
An opportunity for a careful study of Basic bible teachings. In this class we will see from Scripture how God carried out his plan of salvation to give us new life in Christ and how that life is shown in our lives. This class is ideal for those interested in becoming members of our congregation, members looking to review these foundational teachings, and anyone simply curious about what God's Word says.
Bible Parables and Word Pictures
Wednesdays at 10:30am—St. John's, Kendall
August 31—October 19
This Bible study clarifies many of the metaphors and analogies--the picture language--that are an integral part of God's Word.
Part I of the study focuses on parables and their relationships to the kingdom of God, setting and applying principles for interpreting parables. Part II explores words God uses to paint pictures of major scriptural truths.
WELS Together—News & Updates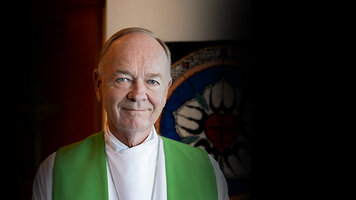 "God's beautiful and balanced design for male and female" released
https://wels.net/gods-beautiful-and-balanced-design-for-male-and-female-released/
Biblical doctrines and principles do not change. But there are times when those doctrines and principles need to be understood clearly as new situations arise and are addressed by the church. That is certainly true when it comes to what the Bible tells us about the God-given roles of men and women and the nature of their relationship with one another.
Our synod's current doctrinal statement on the roles of men and women is called "Scriptural principles of man and woman roles." After more than a decade of work and discussion, it was adopted by the 1993 synod convention as a correct explanation of biblical truth and as our synod's formal doctrinal statement on the issue.
Since the adoption of "Scriptural Principles of Man and Woman Roles," our synod's doctrinal position has not changed; the statement still expresses biblical truth. But new questions and issues have arisen regarding the biblical roles of men and women that did not really exist in 1993. Understandably, those questions were not really addressed at the time. In addition, there have been situations in which certain elements of the current statement have been misunderstood or misapplied.
For those reasons, the Conference of Presidents (COP) determined that it would be beneficial for our synod to consider an updated restatement of the scriptural principles outlined in the 1993 document. The new statement is entitled "God's beautiful and balanced design for male and female."
After three years of work and study, a proposed draft of that statement is now ready. The Conference of Presidents encourages you to read and discuss the statement with your church and district leaders.
St. Paul Evangelical Lutheran Church
579 Lake St., Hillsboro, WI 54634 ~ 608 489-2189
119 S East St., Wonewoc, WI 53968 ~ 608 464-3212
Pastor Peter Snyder
revsnyder@stpaulhw.com ~ 608 479-0778
Pastor Jacob Limpert
revlimpert@stpaulhw.com ~ 608 462-7601
Scripture quotations are from the Holy Bible, Evangelical Heritage Version® (EHV®) © 2019 Wartburg Project, Inc. All Rights Reserved. Used by permission.
Hymns marked CW are from Christian Worship: Hymnal © 2021 by Northwestern Publishing House.
Our address is: 119 S East St, Wonewoc, WI 53968, USA