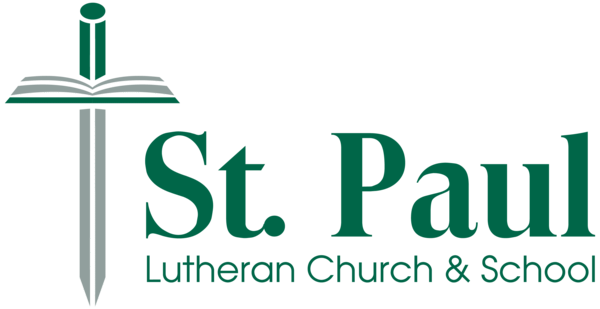 This Week at St. Paul
September 1–7, 2022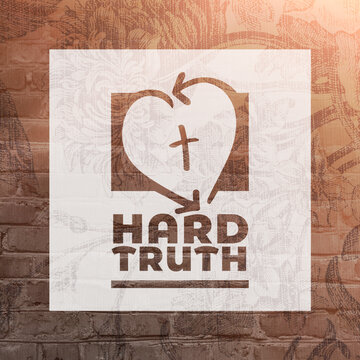 Thirteenth Sunday after Pentecost
Put Down What You Love; Pick Up What You Loath
It is an unavoidable hard truth. Our relationship with Jesus will put us in situations where we must decide where love for him ranks compared to love for other people and things. And Jesus is not content to be one of many important things in our life; he wants to be first. He wants us to follow his Word unwaveringly, even when he asks us to do difficult things. As a result, following Jesus will force us to let go of things we love and embrace things we would naturally loath. Jesus is loving and honest. He doesn't hide this hard truth! Instead, he tells us up front that we must count the cost of following him. That means calculating what we might have to give up as his followers. He wants us to do that now, ahead of time, rather than waiting until we are in the heat of the moment and emotions are running high. However, our calculations should not only consider what we might give up for Jesus. They also entail calculating what we get through him! When we perceive the infinite blessings we find in Christ, the decisions we must make, while difficult, will be clear. Whatever is lost as we follow Jesus pales in comparison to what we gain.
This Week in Worship
Gospel—Luke 14:25–35
First Reading—Deuteronomy 30:15–20
Second Reading—Philemon 1,7–21
Psalm of the Day—Psalm 1
Gospel Acclamation—John 6:68
Hymn of the Day—Jesus, I My Cross Have Taken (CW 694)
Sermon
Luke 14:25–35
Cost Assessment Under the Cross
Join Us for Worship!

Remember in your prayers...
Doug Durkee, Betty Burfeind, & Gladys Santas, who are recovering from surgeries.
Our brothers and sisters in the Ukrainian Lutheran Church and the Concord Evangelical Lutheran Church (Russia), our brothers and sisters in Burma, and all others affected by war and rumors of war around the world. Pray for peace among nations and for protection over God's people as they proclaim the true, eternal peace we have in Christ.
Do not worry about anything, but in everything, by prayer and petition, with thanksgiving, let your requests be made known to God.
Philippians 4:6
Announcements
Thank You!
Thank you, all of the parents, kids and others who came to the work day to help us, get our school playground in shape for start of the school year. We added a new game to the equipment this year and are looking at a couple other updates as time and finances permit.
Church Directory Pictures
We still have times for appointments for photo directory pictures available for Sunday, September 11. It only takes about 5 minutes for the photo. You are not required to purchase anything; the congregation pays for the sitting. If you wish to purchase extra photos, they are considerably less expensive than the big photo directory companies. To sign up, contact Stephanie Frick at weberfrick@yahoo.com or 608-797-4349 to schedule an appointment. Or you may sign up directly by going to our website, stpaulhw.com. If you were not able to make the times work for a photo here and would like to submit a recent family photo, you can email the photo to office@stpaulhw.com or drop a hard copy off in the church/school office. We will be taking some photos of homebound members in the next month.
Vacation
Beginning Monday, September 5, Pastor Limpert will be on vacation for a week. He will return to work on Monday morning, September 12. Pastor Snyder will be available if you need anything. Pastor Snyder's cell number is 608-479-0778 (if you need to contact him urgently or after hours). Or you can call the church office at 608-464-3212.
Sunday School Begins September 11th
Another year of Sunday School, including adult Bible study begins Sunday September 11th. A schedule of Bible study topics is available in the narthex/back of church or on the website. If anyone would like to help out with Sunday School, please let Pastor Snyder know.
Adult Choir Begins September 14th
Choir practice for adult choir begins on Wednesday, September 14 at 8:00pm. It is held in Wonewoc at the school. If you like to sing, especially sing praises to our Lord, come check us out. You do not have to be a musical whiz to participate. Anyone from high school freshman and up are welcome. Come lend your voices and have some great fellowship time too.
Lutheran Leadership Conference
The WELS National Conference on Lutheran Leadership will be held January 16–18, 2023 in Chicago, IL. A group from our congregation attended the first conference in 2020, and we would like to help any members interested in attending next year's event to be able to do so. If you are interested or have any questions, speak with one of the pastors or contact the church office. More information can be found at lutheranleadership.com

Sunday Education Hour Resumes September 11
Preaching Pictures: Art and Symbols in the Sanctuary
Sundays at 9:15am—Both Campuses
September 11–25
From humble house churches to sprawling cathedrals, Christians have been decorating their places of worship for millennia. Sometimes, decorations are simply for the sake of decoration. But in churches, art and architecture can serve a much greater purpose; they can help us to learn the good news about Christ. In this study we'll learn about the history of God's people's worship spaces—from the tabernacle to today—and the meaning behind the art and symbols we see each week in worship.
Sunday School (PreK–8)
Sundays at 9:15am—Hillsboro Campus—Begins September 11th
Calling all kids, Sunday School is in session! All children in the congregation, and friends and family who aren't members, are invited and encouraged to attend Sunday School, held at our Hillsboro campus. Students learn about God's love for them revealed in the Bible, and participate in learning and service activities to show that love to their neighbor. Come and join us!
New Life in Christ
Bible Information Class
Mondays at 5:00pm—Wonewoc Campus
An opportunity for a careful study of Basic bible teachings. In this class we will see from Scripture how God carried out his plan of salvation to give us new life in Christ and how that life is shown in our lives. This class is ideal for those interested in becoming members of our congregation, members looking to review these foundational teachings, or anyone simply curious about what God's Word says.
Bible Parables and Word Pictures
Wednesdays at 10:30am—St. John's, Kendall
August 31—October 19
This Bible study clarifies many of the metaphors and analogies--the picture language--that are an integral part of God's Word.
Part I of the study focuses on parables and their relationships to the kingdom of God, setting and applying principles for interpreting parables. Part II explores words God uses to paint pictures of major scriptural truths.
Psalms, Hymns, and Spiritual Songs
Thursdays at 9:30am—Wonewoc Campus—Begins September 15
God has given us the gift of music and poetry, which we can use to bring the truths of his Word to hearts and minds in memorable ways. Each week we'll look at a different hymn or song, the truths of Scripture it teaches, and the encouragement God gives us in those Bible truths. Talk to Pastor Limpert to request a favorite for study.
WELS Together—News & Updates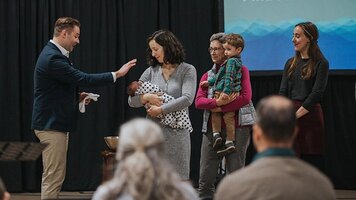 Aggressively reaching lost souls
https://wels.net/aggressively-reaching-lost-souls/
Dear Friend,
"Go." It begins with that one word from our Savior as he sends us to carry out the mission he has given us. He wants us to go to our families, to our friends and co-workers, to our communities, and, in fact, to all the world.
But going is not enough. It's what he gives us to take along when we go that is at the heart of that mission. He sends us to go with a message—a life-changing and soul-saving message—of a Savior who came to this world to rescue people from guilt, despair, and eternal death. "Go . . . and preach the gospel!" (Mark 16:15).
At our synod's convention in 2021, delegates heard about an ambitious proposal to further the spread of the saving gospel. Pastor Mark Gabb, chairman of the WELS Board for Home Missions, outlined a plan to establish 100 new home missions and enhance 75 existing ministries in ten years. It was a breathtakingly ambitious idea, but it was one that the delegates of the convention endorsed without hesitation. Since that convention, the Board for Home Missions has been working to develop plans and strategies for accomplishing that goal—a goal that we know can only be reached with the blessing of our gracious God.
No doubt there are challenges to this effort. One challenge is workers. Due to smaller seminary classes and an increasing number of retirements, our synod is wrestling with a serious shortage of pastors. How do we answer the question of whether we have enough pastors to embark on this ambitious plan? First, we need to remember that our synod is already opening about six home missions annually. That means that this plan calls for only four more mission pastors each year. Second, the graduating classes at Wisconsin Lutheran Seminary have been in the mid-20s in recent years, but in the coming years they will number in the 40s—enough to staff new missions and help reduce the number of pastoral vacancies. Finally, most importantly, we do as Jesus told us: We ask the Lord of the harvest to send more workers into his harvest field, and we make that request with the full confidence that God will hear and answer our prayers.
A second challenge is funding. It costs an average of $800,000 to $1,000,000 to plant and support a new mission until it can support itself. We thank God that in recent years God's people have generously supported the work of the synod, enabling significant dollars to be earmarked for new mission openings. We are now beginning the push to provide additional funding for this effort. We are confident that as God places this amazing opportunity before us, God's people will continue to respond with their prayers and generous offerings. Please consider a special gift to help bring the gospel to more people.
The 100 Missions in 10 Years effort is not about numbers and statistics. Rather, it is simply a concerted effort to boldly take the gospel to people in new locations throughout the country. And when the gospel is preached and proclaimed, the Holy Spirit works in his way and in his time to build his church.
Serving him,
WELS President Mark Schroeder
PS: Learn more about 100 Missions in 10 Years at wels.net/100in10. There you can meet Lauren and others who we're reaching together as we "Go" and start home missions!
Prayer: Lord Jesus, you have commissioned us to seek the lost and have powerfully equipped us with your gospel in Word and sacraments. You promise that you are able to do immeasurably more than we ask or imagine according to your power that is at work within us. Confident of these truths, our synod set a goal of starting 100 new home missions and enhancing 75 existing ministries over the next decade. We recognize this goal can be reached only by your grace. We humbly and boldly ask for your rich blessing upon this initiative. Bless the recruitment and training of our future missionaries and bless our missionaries and the fields where they serve. Through your people, please provide ample financial resources. Thwart the efforts of Satan and others who try to hinder our work. Grant wisdom, strength, perseverance, and joy to our synod's leaders, our pastors, and our congregations as we face challenges. In all we do, move all of us to participate in spreading the gospel so that more may know your saving peace. Amen.
St. Paul Evangelical Lutheran Church
579 Lake St., Hillsboro, WI 54634 ~ 608 489-2189
119 S East St., Wonewoc, WI 53968 ~ 608 464-3212
Pastor Peter Snyder
revsnyder@stpaulhw.com ~ 608 479-0778
Pastor Jacob Limpert
revlimpert@stpaulhw.com ~ 608 462-7601
Scripture quotations are from the Holy Bible, Evangelical Heritage Version® (EHV®) © 2019 Wartburg Project, Inc. All Rights Reserved. Used by permission.
Hymns marked CW are from Christian Worship: Hymnal © 2021 by Northwestern Publishing House.
Our address is: 119 S East St, Wonewoc, WI 53968, USA