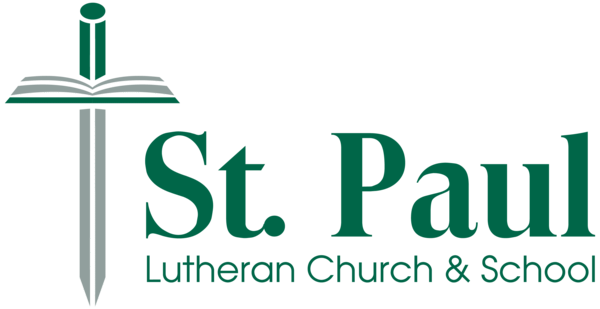 This Week at St. Paul
September 15–21, 2022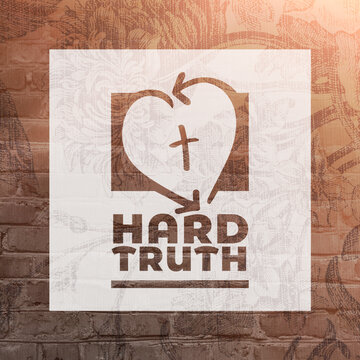 Fifteenth Sunday after Pentecost
Serve God with Money; You Can't Serve God and Money
There are more than 2300 Bible passages that speak about money. Why? Money is a master Satan frequently tempts us to serve. And that evil foe knows how successful his efforts with money can be. Money provides us with a false comfort and a sense of security. It serves as a source of pride. It serves as a wonderful tool for a favorite pastime: justifying ourselves in our own eyes and the eyes of others. Jesus knows that serving money makes it impossible to serve God. The human heart is not big enough for both. As a result, Jesus does all he can to expose the futility of serving money. He also helps us see that the only one truly worth serving is our gracious, loving God. When we serve God, money is put in its proper place. Instead of money being a lord to serve, it becomes a resource for serving the Lord. This is the hard truth. There is no way for us to serve both God and money. But we can serve God with our money.
This Week in Worship
Gospel—Luke 16:1–13
First Reading—Ecclesiastes 5:10–20
Second Reading—1 Timothy 6:6–10,17–19
Psalm of the Day—Psalm 128
Gospel Acclamation—Matthew 6:33
Hymn of the Day—All Depends on Our Possessing (CW 807)
Sermon
1 Timothy 6:6–10,17–19
What's At The Root?
Join Us for Worship!

Remember in your prayers...
Robert Lange, who is nearing death.
Mary Voigt, who is undergoing surgery.
Our brothers and sisters in the Ukrainian Lutheran Church and the Concord Evangelical Lutheran Church (Russia), our brothers and sisters in Burma, and all others affected by war and rumors of war around the world. Pray for peace among nations and for protection over God's people as they proclaim the true, eternal peace we have in Christ.
Do not worry about anything, but in everything, by prayer and petition, with thanksgiving, let your requests be made known to God.
Philippians 4:6
Announcements
Welcome to Two New Pastors
You are invited to give thanks to God for providing pastors for two of the vacant congregations in our circuit. Pastor Jason Zuehlke of Fairmont, MN, has accepted the call to serve St. Luke in New Lisbon, and Pastor Timothy Blauert of St Croix Falls, WI, has accepted the call to serve St. Paul in North Freedom. Both pastors will be installed in October. Please pray that God bless their ministry to their new churches and communities.
Adult Bible Class and Sunday School
Adult Bible Class and Sunday School began last Sunday. Sunday School is only at Hillsboro. All begin at 9:15am. Adult Bible class theme for the next couple of weeks is "Preaching Pictures – Art and Symbols in the Sanctuary." In this study, we'll learn about the history and meaning behind the art and symbols we see each week in worship. (Thursday Bible Class is held at the Wonewoc Campus at 9:30am).
LWMS Fall Rally
The LWMS Scenic South Central Fall Rally will be held at Faith Lutheran in Reedsburg on Thursday, October 20. Registration begins at 10:00am and opening devotion will be at 10:30am. More information will be in an insert in the bulletin next week. All ladies of the congregation are members of the Lutheran women's Missionary Society (LWMS). LWMS is women dedicated to serving Jesus by increasing awareness of, interest in, and support of the mission outreach of the Wisconsin Evangelical Lutheran Synod (WELS). If you would like to help LWMS provide support for home and world missions, there was an envelope in your offering packet in August to help with a financial gift. That envelope can still be used, or you can just mark a plain envelope with "LWMS". Gifts need to be turned in by October 9 to apply to this year.
Lutheran Leadership Conference
The WELS National Conference on Lutheran Leadership will be held January 16–18, 2023 in Chicago, IL. A group from our congregation attended the first conference in 2020, and we would like to help any members interested in attending next year's event to be able to do so. If you are interested or have any questions, speak with one of the pastors or contact the church office. More information can be found at lutheranleadership.com.
Opportunities to Serve—Help Needed
Both of our campuses have some physical needs that we could use some help with. Wonewoc campus is looking for cleaners to keep the sanctuary clean and supplied. Cleaners usually only clean once in the week, but occasionally we have extra light vacuuming, etc. if we have extra service. There is a sign-up sheet on the bulletin board in the narthex or talk to Jan Fick if you can help. The maintenance committee has also compiled a list of some minor fix-it projects at both campuses. We will have that list available on the bulletin boards in the narthexes at both campuses. Thank you to all who give so generously of their time to meet these needs.

Preaching Pictures: Art and Symbols in the Sanctuary
Sundays at 9:15am—Both Campuses
September 11–25
From humble house churches to sprawling cathedrals, Christians have been decorating their places of worship for millennia. Sometimes, decorations are simply for the sake of decoration. But in churches, art and architecture can serve a much greater purpose; they can help us to learn the good news about Christ. In this study we'll learn about the history of God's people's worship spaces—from the tabernacle to today—and the meaning behind the art and symbols we see each week in worship.
Sunday School (PreK–8)
Sundays at 9:15am—Hillsboro Campus
Calling all kids, Sunday School is in session! All children in the congregation, and friends and family who aren't members, are invited and encouraged to attend Sunday School, held at our Hillsboro campus. Students learn about God's love for them revealed in the Bible, and participate in learning and service activities to show that love to their neighbor. Come and join us!
New Life in Christ
Bible Information Class
Mondays at 5:00pm—Wonewoc Campus
An opportunity for a careful study of Basic bible teachings. In this class we will see from Scripture how God carried out his plan of salvation to give us new life in Christ and how that life is shown in our lives. This class is ideal for those interested in becoming members of our congregation, members looking to review these foundational teachings, or anyone simply curious about what God's Word says.
Bible Parables and Word Pictures
Wednesdays at 10:30am—St. John's, Kendall
August 31—October 19
This Bible study clarifies many of the metaphors and analogies--the picture language--that are an integral part of God's Word.
Part I of the study focuses on parables and their relationships to the kingdom of God, setting and applying principles for interpreting parables. Part II explores words God uses to paint pictures of major scriptural truths.
Psalms, Hymns, and Spiritual Songs
Thursdays at 9:30am—Wonewoc Campus
God has given us the gift of music and poetry, which we can use to bring the truths of his Word to hearts and minds in memorable ways. Each week we'll look at a different hymn or song, the truths of Scripture it teaches, and the encouragement God gives us in those Bible truths. Talk to Pastor Limpert to request a favorite for study.
WELS Together—News & Updates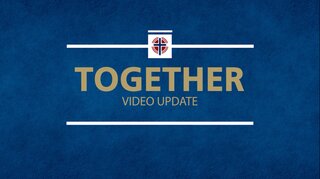 St. Paul Evangelical Lutheran Church
579 Lake St., Hillsboro, WI 54634 ~ 608 489-2189
119 S East St., Wonewoc, WI 53968 ~ 608 464-3212
Pastor Peter Snyder
revsnyder@stpaulhw.com ~ 608 479-0778
Pastor Jacob Limpert
revlimpert@stpaulhw.com ~ 608 462-7601
Scripture quotations are from the Holy Bible, Evangelical Heritage Version® (EHV®) © 2019 Wartburg Project, Inc. All Rights Reserved. Used by permission.
Hymns marked CW are from Christian Worship: Hymnal © 2021 by Northwestern Publishing House.
Our address is: 119 S East St, Wonewoc, WI 53968, USA