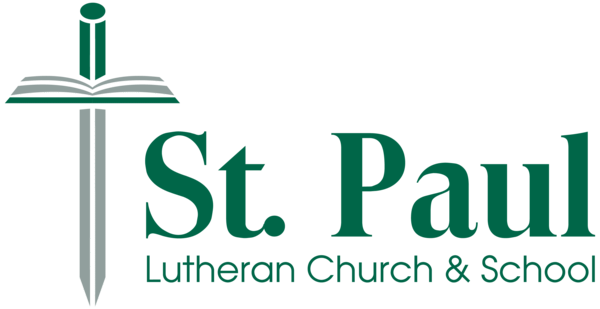 This Week at St. Paul
November 10–16, 2022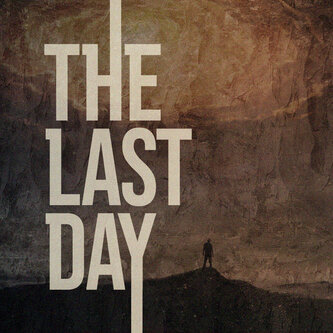 Twenty-Third Sunday after Pentecost
A Day of Terror for All Those Who Troubled God's People
Our world is full of victims of abuse, violence, and oppression. In many cases, this evil goes unnoticed or unpunished. Injustice can drive victims in two possible directions. They can be filled with despair over the unfairness of the situation. Or they can be filled with hatred and a desire for revenge. While Christians wait for Christ's return on the Last Day, they are by no means the only ones who suffer at the hands of others. They are, however, often included among them. Believers have always faced opposition from a world who rejects the one we believe in. When we suffer, what are our options? Do we throw up our hands in despair? Do we take matters into our own hands and seek vengeance? The certainty of that Last Day gives us a better option. We can leave justice up to the Judge. We can be confident that on the Last Day every wrong will be righted. We can look forward to the Last Day—also known as Judgment Day—because we are confident of where we stand with God through faith in Jesus Christ.
This Week in Worship
Gospel—Luke 21:5–19
First Reading—Malachi 4:1–6
Second Reading—2 Thessalonians 1:5–10
Psalm of the Day—Psalm 98
Gospel Acclamation—Revelation 2:10
Hymn of the Day—The Day Is Surely Drawing Near (CW 488)
Sermon
2 Thessalonians 1:5–10
The Righteous Judge Renders Justice
Join Us for Worship!

Remember in your prayers...
Mary Voigt, who is recovering from surgery.
The family of Paul Feldman, who was called home to heaven last week.
Those in Florida and elsewhere, who have been impacted by Hurricane Ian.
Our brothers and sisters in the Ukrainian Lutheran Church and the Concord Evangelical Lutheran Church (Russia), our brothers and sisters in Burma, and all others affected by war and rumors of war around the world. Pray for peace among nations and for protection over God's people as they proclaim the true, eternal peace we have in Christ.
Do not worry about anything, but in everything, by prayer and petition, with thanksgiving, let your requests be made known to God.
Philippians 4:6
Announcements
Altar Flowers
The flowers on the altar this week are given in memory of Lucas Lankey by Gus and Julie Smallwood and family.
Youth Night
At 5:45pm on November 13th, St. Paul- Wonewoc will be hosting the first of three Youth Nights with games, music, God's Word, small group discussion, and fun with fellow high schoolers (9th– 12th grade) from all over the area. Find out more information on the Kendall/Southridge website http://alivethroughchrist.com under "Activities: Up Coming Events" or at the back of the church.
Poinsettia Pre-Order
If anyone is interested in having a poinsettia on the altar in memory of a loved one for Christmas, you can find order forms from Blossoms and Bouquets are in the back of the church. Order by November 23 for discounted savings. Please make checks out to Blossoms and Bouquets and place them in the box in the back of church along with the order form. You may also call Blossoms and Bouquets directly at 608-464-3240 to order.
Advent By Candlelight
Advent by Candlelight is an activity just for women to focus our hearts on the birth of the Savior who brings us salvation and peace. This year it is scheduled for Sunday December 4, in the Wonewoc Campus church basement. There will be a luncheon and program beginning at 12:30pm. We still need 2 table hostesses to decorate a table and provide a light dish or dessert for the meal. There is a sign-up sheet in back if you are interested. We will be sending table hostesses information next week.
Christmas Cantata Practice
Choir practice for Christmas Eve Candlelight service will be held every Sunday evening from now until Christmas. It will take place at St. Paul's school. You are invited to join the singers in the choir to glorify the Lord in song. If you can't make every practice, don't worry; just come when you can.
Thanksgiving Fellowship Dinner
A Thanksgiving dinner will be held at St. Paul- Hillsboro Campus November 20th at 12:30pm. Everyone is invited and there is opportunity for carry-out meals if someone is unable to share the dinner on-site. Turkey, potatoes, dressing, gravy, and rolls will be provided. Everything else is pot luck. This is a wonderful opportunity to fellowship with each other in thanksgiving for all of God's blessings, not the least of which is our Christian family here.
Thanksgiving Worship
Thanksgiving worship will be held on Wednesday, November 22 with a 3:30pm service at Wonewoc and a 6:00pm service in Hillsboro. There will be no regular Thursday service that week because of the Thanksgiving holiday.
Christmas Decorating
St. Paul's, Wonewoc Campus, will be decorating the sanctuary on Saturday, December 3 beginning at 9:30am. Please come and help if you can. Many hands make the job go quickly. If we get enough help we should be done by noon.

We Still Believe and Confess
Sundays at 9:15am—Both Campuses
October 30–December 18
The Lutheran Confessions are among the most important documents to ever exist. They are an expression of our faith. They guide us in our understanding of God's Word. They help us recognize the false voices that surround us. Yet, many Lutherans do not realize their importance. In this study we will examine the importance of confessions, introduce the background of each confession in the Book of Concord, and study key teachings of the Bible confessed in each document.
Sunday School (PreK–8)
Sundays at 9:15am—Hillsboro Campus
Calling all kids, Sunday School is in session! All children in the congregation, and friends and family who aren't members, are invited and encouraged to attend Sunday School, held at our Hillsboro campus. Students learn about God's love for them revealed in the Bible, and participate in learning and service activities to show that love to their neighbor. Come and join us!
New Life in Christ
Bible Information Class
Mondays at 5:00pm—Wonewoc Campus
An opportunity for a careful study of Basic bible teachings. In this class we will see from Scripture how God carried out his plan of salvation to give us new life in Christ and how that life is shown in our lives. This class is ideal for those interested in becoming members of our congregation, members looking to review these foundational teachings, or anyone simply curious about what God's Word says.
WELS Together—News & Updates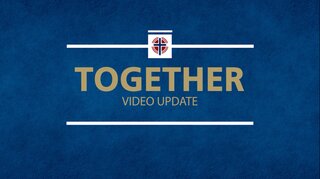 St. Paul Evangelical Lutheran Church
579 Lake St., Hillsboro, WI 54634 ~ 608 489-2189
119 S East St., Wonewoc, WI 53968 ~ 608 464-3212
Pastor Peter Snyder
revsnyder@stpaulhw.com ~ 608 479-0778
Pastor Jacob Limpert
revlimpert@stpaulhw.com ~ 608 462-7601
Scripture quotations are from the Holy Bible, Evangelical Heritage Version® (EHV®) © 2019 Wartburg Project, Inc. All Rights Reserved. Used by permission.
Hymns marked CW are from Christian Worship: Hymnal © 2021 by Northwestern Publishing House.
Our address is: 119 S East St, Wonewoc, WI 53968, USA