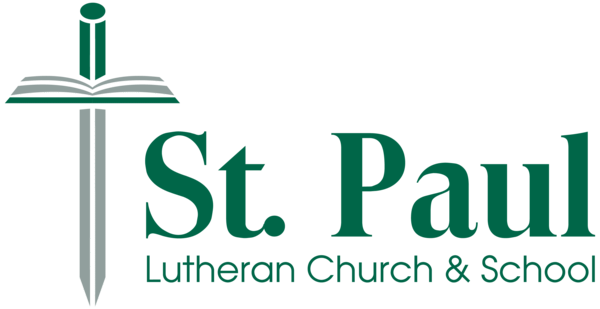 This Week at St. Paul
November 17–23, 2022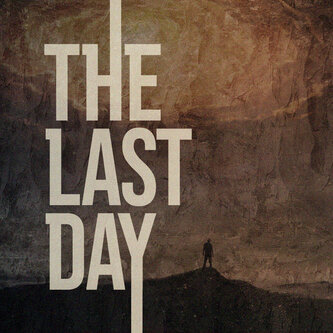 Last Sunday of the Church Year
A Day of Deliverance which God's People Eagerly Await
Jesus promised, "I am coming soon" (Second Reading). But what does soon mean to the one who is the Alpha and Omega, the eternal God? We do not know. We want Christ to return quickly, because we know the Last Day will be a day of great deliverance for God's people. But how long will we have to wait? Will it be in a few months or a few millennia? We cannot know.
As we await Christ's return, we want to avoid two extremes: impatience and indifference. Let us not despair if the deliverance of the Last Day does not come as quickly as we would like. But let us never doubt that that deliverance will indeed come. How do we avoid those extremes? How does Christ's church remain ready and watchful? In this last week of the Church Year, our Savior does what he has done all year—point us to his Scriptures. The Scriptures record countless promises that have already been fulfilled in Christ. That assures us that the as-of-yet unfulfilled promises are as good as done. There is no doubting that the Last Day will come. There is no doubting it will be a day of blessed deliverance for God's people.
This Week in Worship
Gospel—Luke 12:35–40
First Reading—Habakkuk 1:1–3; 2:1–4
Second Reading—Revelation 22:6–13
Psalm of the Day—Psalm 130
Gospel Acclamation—Matthew 24:42
Hymn of the Day—Lo! He Comes with Clouds Descending (CW 487)
Sermon
Luke 12:35–40
Time for a Readiness Assessment
Join Us for Worship!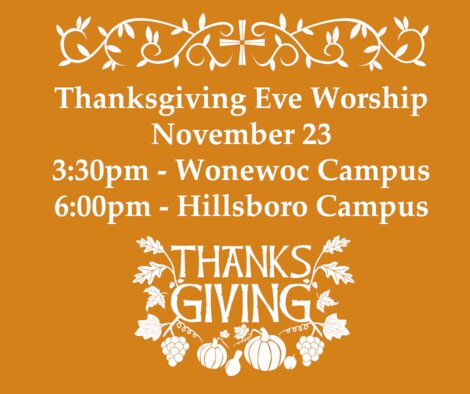 Remember in your prayers...
Mary Voigt, who is recovering from surgery.
Our brothers and sisters in the Ukrainian Lutheran Church and the Concord Evangelical Lutheran Church (Russia), our brothers and sisters in Burma, and all others affected by war and rumors of war around the world. Pray for peace among nations and for protection over God's people as they proclaim the true, eternal peace we have in Christ.
Do not worry about anything, but in everything, by prayer and petition, with thanksgiving, let your requests be made known to God.
Philippians 4:6
Announcements
Thanksgiving Fellowship Dinner
A Thanksgiving dinner will be held at St. Paul- Hillsboro Campus November 20th at 12:30pm. Everyone is invited and there is opportunity for carry-out meals if someone is unable to share the dinner on-site. Turkey, potatoes, dressing, gravy, and rolls will be provided. Everything else is pot luck. This is a wonderful opportunity to fellowship with each other in thanksgiving for all of God's blessings, not the least of which is our Christian family here.
Thanksgiving Worship
Thanksgiving worship will be held this coming Wednesday, November 23 with a 3:30pm service at Wonewoc and a 6:00pm service in Hillsboro. There will be no regular Thursday service this week because of the Thanksgiving holiday.
Poinsettia Pre-Order
If anyone is interested in having a poinsettia on the altar in memory of a loved one for Christmas, you can find order forms from Blossoms and Bouquets in the back of the church. Order by November 23 for discounted savings. Please make checks out to Blossoms and Bouquets and place them in the box in the back of church along with the order form. You may also call Blossoms and Bouquets directly at 608-464-3240 to order.
Advent by Candlelight
Advent by Candlelight is an activity just for women to focus our hearts on the birth of the Savior who brings us salvation and peace. This year it is scheduled for Sunday December 4, in the Wonewoc Campus church basement. There will be a luncheon and program beginning at 12:30pm. All ladies in our congregation are warmly invited to attend this activity. If you are not already attending, and would like to come, we ask that you sign up on the sheet on the stand in the stairway in Wonewoc or in the narthex in Hillsboro by next Sunday, November 27. Or you can call the church office at 464-3212 and let us know you are coming. This will help us plan for seating and meal numbers. Thank you.
Christmas Cantata Practice
Choir practice for Christmas Eve Candlelight service will be held every Sunday evening from now until Christmas. It will take place at St. Paul's school. You are invited to join the singers in the choir to glorify the Lord in song. If you can't make every practice, don't worry; just come when you can.
Christmas Decorating
The Hillsboro campus will be putting up Christmas tree and decorations on November 27, right after the 8:00am service. Wonewoc will be decorating the sanctuary on Saturday, December 3 beginning at 9:30am. Please come and help if you can. This is a big job but with enough help it will go very quickly. Thank you for your help.
Special Advent Service at St. Paul, Tomah
St. Paul Lutheran Church, Tomah, is hosting a special service of Advent Lessons and Carols on Sunday, December 4, 4p.m. The service entitled "Lord Jesus Quickly Come" will feature the combined choirs of St Paul's, Tomah, and St John's, Sparta, who will lead the service which is interspersed with scripture readings and music. Much loved hymns and choral selections include, "Come Thou Long Expected Jesus", "O Come O Come Emmanuel", and the timeless choral classic by Manz, "E'en So Lord Jesus Quickly Come". La Crosse native Lloyd Harter will serve as organist for the service and will present an organ concert at 3:30p.m. until the start of the service. Organ works by Bach, Brahms, and Distler are included. St. Paul Lutheran is located at 525 Superior Avenue in Tomah.

We Still Believe and Confess
Sundays at 9:15am—Both Campuses
October 30–December 18
The Lutheran Confessions are among the most important documents to ever exist. They are an expression of our faith. They guide us in our understanding of God's Word. They help us recognize the false voices that surround us. Yet, many Lutherans do not realize their importance. In this study we will examine the importance of confessions, introduce the background of each confession in the Book of Concord, and study key teachings of the Bible confessed in each document.
Sunday School (PreK–8)
Sundays at 9:15am—Hillsboro Campus
Calling all kids, Sunday School is in session! All children in the congregation, and friends and family who aren't members, are invited and encouraged to attend Sunday School, held at our Hillsboro campus. Students learn about God's love for them revealed in the Bible, and participate in learning and service activities to show that love to their neighbor. Come and join us!
New Life in Christ
Bible Information Class
Mondays at 5:00pm—Wonewoc Campus
An opportunity for a careful study of Basic bible teachings. In this class we will see from Scripture how God carried out his plan of salvation to give us new life in Christ and how that life is shown in our lives. This class is ideal for those interested in becoming members of our congregation, members looking to review these foundational teachings, or anyone simply curious about what God's Word says.
WELS Together—News & Updates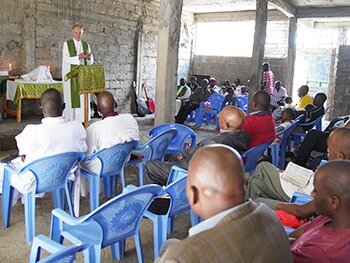 Visit to Kenya and Ethiopia
wels.net/visit-to-kenya-and-ethiopia
Along with Rev. Larry Schlomer, WELS World Missions administrator, and Missionary Howard Mohlke, head of the WELS One Africa Team, I was privileged to visit two of our sister synods in Africa in October. The experience is one I will never forget.
The first visit took place in Nairobi, Kenya. There we were greeted at the airport by representatives of the Lutheran Congregations in Mission for Christ–Kenya (LCMC–Kenya). The LCMC–Kenya was received into fellowship with WELS at our synod convention in 2021.
We had the opportunity to worship in the new partially constructed church building (made possible by the generous support of WELS members). We spent the next two days attending the synod convention of the LCMC–Kenya. The faith, zeal, and commitment of the pastors and laypeople attending the convention were truly moving. In the days after the convention, we visited several congregations where members themselves are erecting new church buildings.
Later in the week we traveled to Addis Ababa, Ethiopia. There we were greeted by Dr. Kebede Yigezu, the president of the Lutheran Church of Ethiopia (LCE). The LCE is also a relatively new sister synod of WELS, with fellowship declared at our synod convention in 2017.
One of the priorities of the LCE is Christian education on all levels. In a building in Bishoftu (also made possible by the generous gifts of WELS members), Dr. Kebede operates a school where three levels of theological training take place. We were privileged to attend the graduation of four men who had completed their training in one of the levels and are now ready to begin seminary training.
With his emphasis on Christian education, Dr. Kebede also has permission from the local government in Dukem to operate a Lutheran elementary school there. It will have an enrollment of 900 by next year. We visited the school at the start of the school day and were impressed by the enthusiasm of the students and the commitment of the teachers.
God is blessing the gospel ministries of these two growing sister synods. Your prayers and offerings have been a special blessing to them.
Serving with you in Christ,
WELS President Mark Schroeder
St. Paul Evangelical Lutheran Church
579 Lake St., Hillsboro, WI 54634 ~ 608 489-2189
119 S East St., Wonewoc, WI 53968 ~ 608 464-3212
Pastor Peter Snyder
revsnyder@stpaulhw.com ~ 608 479-0778
Pastor Jacob Limpert
revlimpert@stpaulhw.com ~ 608 462-7601
Scripture quotations are from the Holy Bible, Evangelical Heritage Version® (EHV®) © 2019 Wartburg Project, Inc. All Rights Reserved. Used by permission.
Hymns marked CW are from Christian Worship: Hymnal © 2021 by Northwestern Publishing House.
Our address is: 119 S East St, Wonewoc, WI 53968, USA