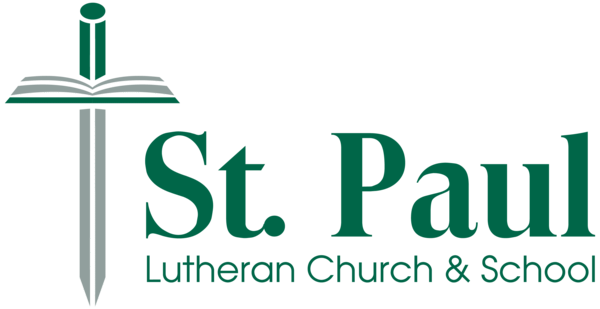 This Week at St. Paul
May 11–17, 2023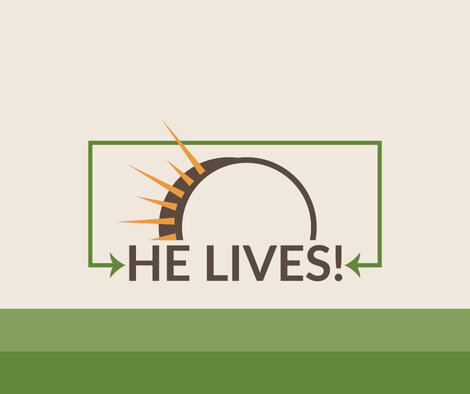 Sixth Sunday of Easter
He Lives to Be the Only Way to Heaven
"The LORD God commanded the man, 'You are free to eat from any tree in the garden; but you must not eat from the tree of the knowledge of good and evil, for when you eat from it you will certainly die'" (Genesis 2:16,17). In giving that command, God showed love to man by making it clear that it is lethal to live contrary to God's will. In giving that command, God provided man with the ability to demonstrate love for God—through obedience. True love involves obedience. Jesus did not simply say he loved his heavenly Father. He proved it by obeying his Father, even when that obedience meant dying on a cross for our sake.
Love for God who lives in us leads us to a life of obedience. The God who lives in us calls us to live for him. It is as simple as that. Love for our risen Lord means obedience to his commands.
Gospel—John 14:15–21
First Reading—Acts 17:22–31
Second Reading—1 Peter 3:13–22
Psalm of the Day—Psalm 66
Gospel Acclamation—John 14:15,16
Hymn of the Day—Dear Christians, One and All, Rejoice (CW 557)

Remember in your prayers...
This year's youth confirmands, and all the young people of our congregation as they continue to grow in maturity and in their life of faith.
The family of Doris Herrewig, who was recently called home to heaven.
Bill Steckel, who is continuing to rehabilitate following his extended hospitalization.
Val Hagemann, who has been diagnosed with pancreatic cancer.
Our brothers and sisters in the Ukrainian Lutheran Church and the Concord Evangelical Lutheran Church (Russia), our brothers and sisters in Burma, and all others affected by war and rumors of war around the world. Pray for peace among nations and for protection over God's people as they proclaim the true, eternal peace we have in Christ.
Do not worry about anything, but in everything, by prayer and petition, with thanksgiving, let your requests be made known to God.
Philippians 4:6
Announcements
Quarterly Voters' Meeting Information
At the quarterly voters' meeting on April 30 at the Wonewoc campus, the following business was conducted.
The voters approved calling of Mr. Matthew Wurster to serve as principal.
The FY 2024 budget was approved.
There was also information presented on replacing the carpeting at the Hillsboro campus. The current suggestion is to replace the carpet with vinyl flooring. We are looking for other suggestions and ideas. Current estimated cost for vinyl floor both upstairs and downstairs is around $55,000.00.
Copies of the minutes of the voters' meeting can be found on the back table at Wonewoc and in the narthex at Hillsboro.
Teacher call
We have requested a graduate from MLC to fill the 7-8 grade vacancy created by Mrs. Hagemann's retirement. Commencement and call day at MLC is Saturday, May 13. We trust Lord's plans for us as a school moving forward, that he will provide the teacher we need, whether it is an MLC graduate or someone else.
Top Notch Teacher
Mrs. Valerie Hagemann was recently nominated as one of WKBT's Top Notch Teachers. WKBT, LaCrosse was here on Thursday to film her in the classroom and interview her. The segment will be aired sometime in July. Of course, we already knew she was top notch! Congratulations Mrs. Hagemann!
MLC Wind Symphony Concert
The Wind Symphony from our synod's worker training college, Martin Luther College, in New Ulm, Minnesota, will be at St. John's, Baraboo to help them celebrate their (St. John's) 150th anniversary. The Wind Symphony will present a concert on the evening of May 18th at church at 6:30pm. All are invited to attend on the evening of May 18th for what promises to be an enjoyable and edifying concert.
Luther Prep Summer Camps
Luther Prep is excited to offer a variety of day camps & overnight camps for various sports AND for the 3rd year in a row our Phoenix Adventure Camp! We hope to see many of your children join us! Go to https://www.lps.wels.net/apps/pages/summer_camps for all the details & registration info! (See the poster in the narthex for a list of camps and dates).
Summer Office Hours
The church/office will be closed May 29-June 1. Please email or call if you need assistance. Someone should be around to answer calls and emails will be checked daily. Beginning, June 5 summer office hours will be 9am -3pm, Monday through Thursday.

The Meaningful Life: A Study on If God Matters
Sundays at 9:15am—Both Campuses
April 16–30, May 14–28
At times it can all feel empty and meaningless. Philosophers, writers, and artists throughout history have come to the conclusion that life and its pursuits are meaningless; many people today find themselves agreeing with this conclusion. In many ways, they are correct. Yet when life is considered in the light of the gospel message, we will find true and deep meaning. In this study, we will look at the book of Ecclesiastes to see God's secret to finding the meaningful life.
Sunday School (PreK–8)
Sundays at 9:15am—Hillsboro Campus
Calling all kids, Sunday School is in session! All children in the congregation, and friends and family who aren't members, are invited and encouraged to attend Sunday School, held at our Hillsboro campus. Students learn about God's love for them revealed in the Bible, and participate in learning and service activities to show that love to their neighbor. Come and join us!
Heirs Together
Women's Bible Study—Wednesdays at 6:30pm—St. John's, Kendall
Women's Bible Study continues to meet at St. John's in Kendall. The next study, beginning February 20, is Heirs Together. This study looks at God's design for men and women and how they work together for the good of his kingdom. All the lessons are meant to provide opportunities for men and women to discuss what Scripture says about their interdependence and the unique applications of unchanging principles for different ministry settings.
In Season and Out of Season
Wednesdays at 10:30am—St. John's, Kendall
In his second letter to Timothy, St. Paul wrote, "Preach the word; be prepared in season and out of season" (4:2). Although originally written as an encouragement to a first-century pastor, Paul's words are equally applicable to twenty-first century Christians. We have the same message to share with sinners who desperately need to hear it. Using St. Paul's experiences in the city of Philippi as a model, In Season and Out of Season seeks to encourage and equip God's people to share that message in any and every situation.
WELS Together—News & Updates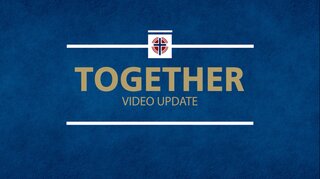 St. Paul Evangelical Lutheran Church
579 Lake St., Hillsboro, WI 54634 ~ 608 489-2189
119 S East St., Wonewoc, WI 53968 ~ 608 464-3212
Pastor Peter Snyder
revsnyder@stpaulhw.com ~ 608 479-0778
Pastor Jacob Limpert
revlimpert@stpaulhw.com ~ 608 462-7601
Scripture quotations are from the Holy Bible, Evangelical Heritage Version® (EHV®) © 2019 Wartburg Project, Inc. All Rights Reserved. Used by permission.
Hymns marked CW are from Christian Worship: Hymnal © 2021 by Northwestern Publishing House.
Our address is: 119 S East St, Wonewoc, WI 53968, USA