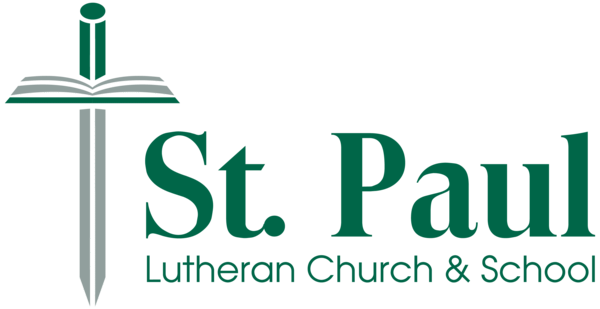 This Week at St. Paul
May 18–24, 2023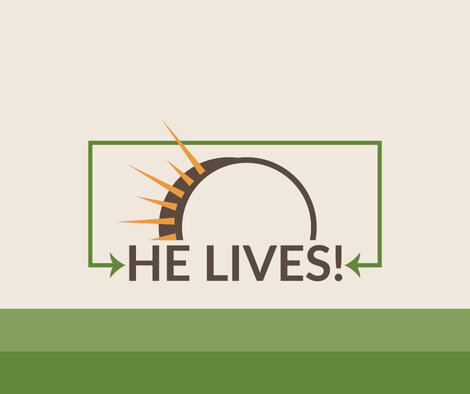 Ascension of Our Lord
He Lives to Rule All Things for the Church
We understand why God became man in the person of Christ. The Savior needed to be able to suffer and die to atone for mankind's sin. What is fascinating is that when the work of redemption was completed, the Son of God did not set aside his humanity. The God-man ascended into heaven. It is a human, our brother, who sits on heaven's throne.
The ascension marks the completion of Jesus' earthly mission, but it does not signify the end of his work. While on earth, Jesus had set aside so much of his divine power. But Jesus now picks all that power back up again. He ascended to exercise his limitless authority for the Church as we carry out our mission to be Christ's ambassadors of grace to the world. He lives! And he is in absolute and perfect control, ruling over Creation for the eternal well-being of his friends. And that is what we are!
The Festival of the Ascension is one of the oldest and most joyful celebrations in the Christian Church. It will be observed by Christians until Christ returns to take us to be with him.
Gospel—Luke 24:44–53
First Reading—Acts 1:1–11
Second Reading—Ephesians 1:15–23
Psalm of the Day—Psalm 47
Gospel Acclamation—Matthew 28:20
Hymn of the Day—A Hymn of Glory Let Us Sing (CW 472)

Remember in your prayers...
This year's youth confirmands, and all the young people of our congregation as they continue to grow in maturity and in their life of faith.
The family of Doris Herrewig, who was recently called home to heaven.
Bill Steckel, who is continuing to rehabilitate following his extended hospitalization.
Val Hagemann, who has been diagnosed with pancreatic cancer.
Our brothers and sisters in the Ukrainian Lutheran Church and the Concord Evangelical Lutheran Church (Russia), our brothers and sisters in Burma, and all others affected by war and rumors of war around the world. Pray for peace among nations and for protection over God's people as they proclaim the true, eternal peace we have in Christ.
Do not worry about anything, but in everything, by prayer and petition, with thanksgiving, let your requests be made known to God.
Philippians 4:6
Announcements
CALLED HOME
On May 18, the Lord, in his infinite wisdom and compassion summoned to his side the soul of his servant LaVonne Ott. The funeral will be Tuesday, May 23 at 11:00am.at St. Paul's, Wonewoc campus. Visitation will be before services from 9- 11. Please remember the family in your prayers that they may be comforted by the eternal promise of the Lord's Gospel.
TEACHER CALL
On May 13, Miss Ashley Peterson received a one-year assignment to teach 7-8 grade here at St. Paul's School. She is a familiar face, as she is currently finishing a year's assignment as a staff minister at St. John's, Kendall and St. Matthew's, Ontario. We are excited and thankful that she will be serving her Savior here and can't wait to see what the Lord has in store for us this next year. Please keep her and our school in your prayers as we move forward together in gospel ministry.
CHANGE FOR LIFE
Again, this year, our congregation is participating in the Change for Life Program to support the ministry of New Beginnings – A Home for Mothers. New Beginnings is a WELS based ministry that helps single mothers pave the way to self-sufficiency in a Christ-centered home. Look for the Change for Life display in back and pick up a baby bottle, take it home and have everyone in your household fill it with their spare change on a daily basis. On Father's Day, return the filled bottle to church where the money collected will be sent to help the mothers and babies at New Beginnings. These gifts help to build a better future for the mothers and babies they serve.
LUTHER PREP SUMMER CAMPS
Luther Prep is excited to offer a variety of day camps & overnight camps for various sports AND for the 3rd year in a row our Phoenix Adventure Camp! We hope to see many of your children join us! Go to https://www.lps.wels.net/apps/pages/summer_camps for all the details & registration info! (See the poster in the narthex for a list of camps and dates).
SUMMER OFFICE HOURS
The church/office will be closed May 29-June 1. Please email or call if you need assistance. Someone should be around to answer calls and emails will be checked daily. Beginning, June 5 summer office hours will be 9am -3pm, Monday through Thursday.

The Meaningful Life: A Study on If God Matters
Sundays at 9:15am—Both Campuses
April 16–30, May 14–28
At times it can all feel empty and meaningless. Philosophers, writers, and artists throughout history have come to the conclusion that life and its pursuits are meaningless; many people today find themselves agreeing with this conclusion. In many ways, they are correct. Yet when life is considered in the light of the gospel message, we will find true and deep meaning. In this study, we will look at the book of Ecclesiastes to see God's secret to finding the meaningful life.
Sunday School (PreK–8)
Sundays at 9:15am—Hillsboro Campus
May 21—Last Session before Summer Break
Calling all kids, Sunday School is in session! All children in the congregation, and friends and family who aren't members, are invited and encouraged to attend Sunday School, held at our Hillsboro campus. Students learn about God's love for them revealed in the Bible, and participate in learning and service activities to show that love to their neighbor. Come and join us!
Heirs Together
Women's Bible Study—Wednesdays at 6:30pm—St. John's, Kendall
Women's Bible Study continues to meet at St. John's in Kendall. The next study, beginning February 20, is Heirs Together. This study looks at God's design for men and women and how they work together for the good of his kingdom. All the lessons are meant to provide opportunities for men and women to discuss what Scripture says about their interdependence and the unique applications of unchanging principles for different ministry settings.
In Season and Out of Season
Wednesdays at 10:30am—St. John's, Kendall
In his second letter to Timothy, St. Paul wrote, "Preach the word; be prepared in season and out of season" (4:2). Although originally written as an encouragement to a first-century pastor, Paul's words are equally applicable to twenty-first century Christians. We have the same message to share with sinners who desperately need to hear it. Using St. Paul's experiences in the city of Philippi as a model, In Season and Out of Season seeks to encourage and equip God's people to share that message in any and every situation.
WELS Together—News & Updates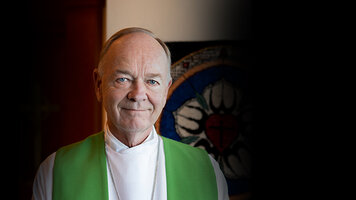 Assignment of teachers and staff ministers at Martin Luther College
wels.net/assignment-of-teachers-and-staff-ministers-at-martin-luther-college
Last week, the synod's Assignment Committee met at Martin Luther College, New Ulm, Minn., to assign this year's teacher and staff ministry candidates. The Conference of Presidents makes up the Assignment Committee. The committee is advised by representatives of Martin Luther College, the WELS Commission on Lutheran Schools, and the presidents of the two synodical prep schools.
This year there were 61 teacher candidates who could go anywhere. All of them were assigned. Forty candidates who were limited geographically as to where they could serve (mostly due to marriage) were assigned. Additional assignments of those limited geographically will be made in the coming weeks and months when it is determined where they will be living. Thirty-seven teacher candidates were assigned to return to their current place of service either for another year or permanently. The total number of candidates assigned was 138.
After the assignments were made, there are still 158 vacancies for teacher-trained workers. Of those, 114 had requested candidates through the assignment process.
Four staff minister candidates were available for assignment; all four were assigned.
In addition, 34 men graduated from the preseminary program, and three men graduated with seminary certification. Most, if not all, of those 37 men will enroll at Wisconsin Lutheran Seminary, Mequon, Wis., to continue their training for the pastoral ministry.
View the list of assignments online.
As you view the list, you will see many one-year assignments. Assignments are made for one year for a number of reasons, including marriage plans, candidates assigned to duties outside of their specific training, candidates assigned as tutors or dorm supervisors, service in a foreign mission field, or local circumstances in schools. Many candidates assigned for one year will have their assignment made permanent either during the coming year or at next year's assignments.
We thank God for providing these workers who will go out into God's harvest field. We pray for God's blessing on their ministry.
The Assignment Committee will meet May 23 at Wisconsin Lutheran Seminary to assign pastor and vicar candidates. Vicar assignments will be announced Wed., May 24; pastor assignments will be announced Thurs., May 25. The commencement events and call services will be streamed live.
Serving with you in Christ,
WELS President Mark Schroeder
St. Paul Evangelical Lutheran Church
579 Lake St., Hillsboro, WI 54634 ~ 608 489-2189
119 S East St., Wonewoc, WI 53968 ~ 608 464-3212
Pastor Peter Snyder
revsnyder@stpaulhw.com ~ 608 479-0778
Pastor Jacob Limpert
revlimpert@stpaulhw.com ~ 608 462-7601
Scripture quotations are from the Holy Bible, Evangelical Heritage Version® (EHV®) © 2019 Wartburg Project, Inc. All Rights Reserved. Used by permission.
Hymns marked CW are from Christian Worship: Hymnal © 2021 by Northwestern Publishing House.
Our address is: 119 S East St, Wonewoc, WI 53968, USA