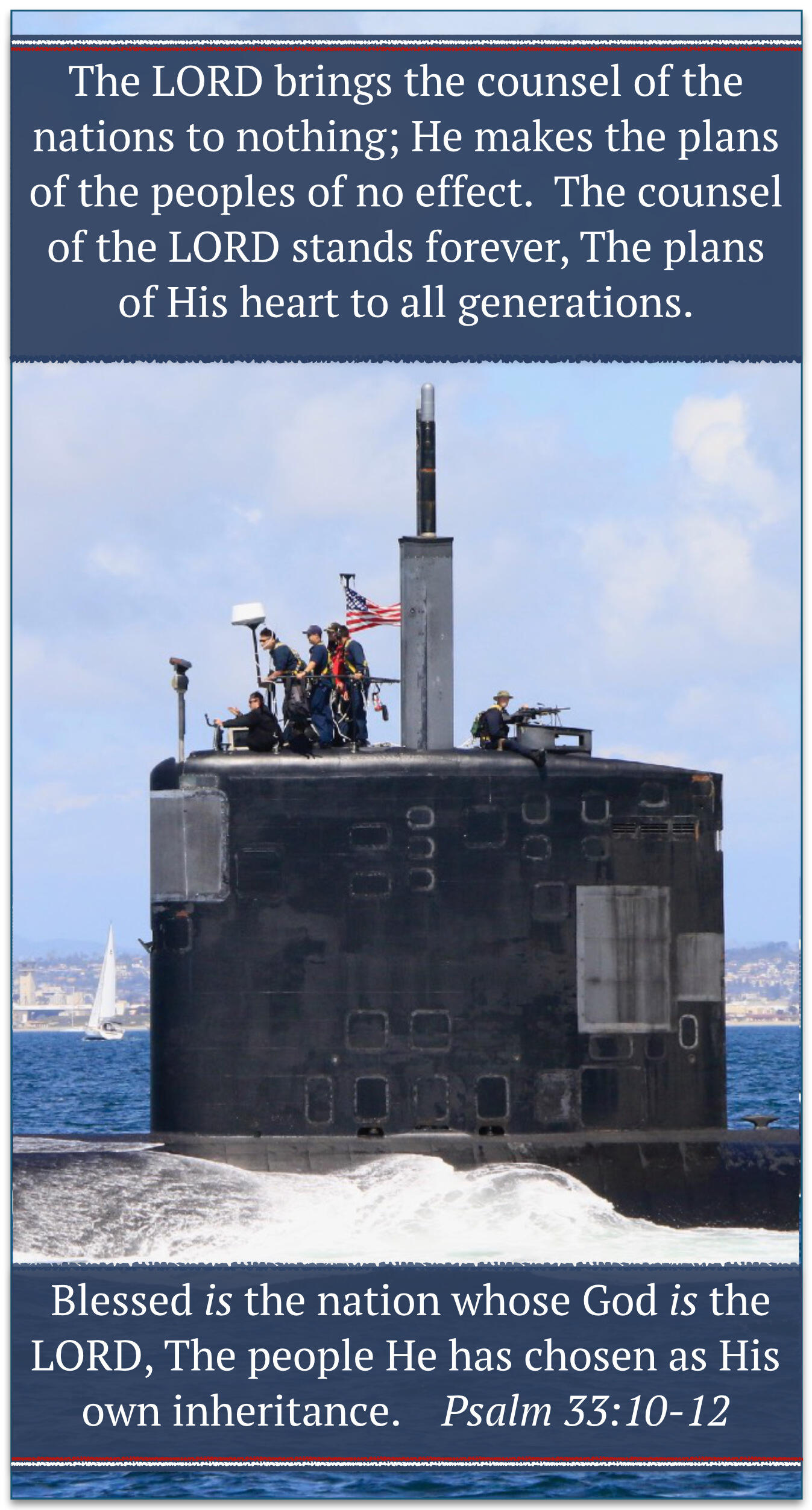 St. Paul's Evangelical Reformed Church
Lord's Day - July 4th, 2021
St. Paul's Evangelical Reformed Church
Pastor Daniel R. Schnabel 15480 County Road 31, Hamburg, MN
we know that the Son of God has come and has given us an understanding, that we may know Him who is true; and we are in Him who is true, in His Son Jesus Christ. This is the true God and eternal life. 1 John 5:20
Lord's Day — July 4, 2021
Prelude & Organ – Cambria
Ringing of the bell
Welcome & Announcements
Silent Prayer and Call to Worship
• Salutation and Prayer
• Gloria Patri 735
Glory be to the Father and to the Son and to the Holy Ghost; as it was in the beginning, is now and ever shall be, world without end. Amen.
• Confession of Faith- Apostles' Creed
Hymn "Eternal Father, Strong To Save" 630
We Read God's Word: John 10:7-18 (Bible p. 950)
Heidelberg Catechism - Lord's Day 24
Confession of Sin & Pastoral Prayer w/ Lord's Prayer
Call to Repentance and Assurance of Pardon: Thus says the Lord: "Let not the wise man glory in his wisdom, Let not the mighty man glory in his might, Nor let the rich man glory in his riches; But let him who glories glory in this, That he understands and knows Me, That I am the Lord, exercising lovingkindness, judgment, and righteousness in the earth. For in these I delight," says the Lord. Jeremiah 9:23-24
• Hymn "Battle Hymn Of The Republic"
Scripture Reading: Philippians 3:10-11 (B. p.1044)
Sermon: Our Goal: To Know & Be like Christ!
Hymn-Offering "Onward Christian Soldiers" 572
• Benediction
• Doxology 731
Praise God from whom all blessings flow; praise Him, all creatures here below; praise Him above, ye heavenly host: praise Father, Son, and Holy Ghost. Amen.
• Silent Prayer
• Ringing of the Bell
Postlude
• Those who are able, please stand
Welcome to St. Paul's Evangelical Reformed Church, especially those who are visiting with us. If you are visiting with us for the first time, please fill out a visitor card in the pew or the guest registry in the entryway.
But as for me it is good to be near God. Psalm 73:28
- This Week at St. Paul's -
Thursday Music in the Park at 6:30 p.m. Legion Park.
Sunday Worship Service at 9:30 a.m.
- Announcements -
Happy 4th of July! We thank god for our Christian forefathers and the influence they had on the forming of this nation as well as the freedom they laid the groundwork for based on Biblical principles.
Church Camp will be Tuesday July 6th through July 9th. We will leave from the church at 7:30 a.m.
Music in the park is July 8th. The Women's Guild will be serving a treat then!
Ice cream Social after worship on July 18th.
- Prayer & Praise & Hospital Notes -
We give God thanks for the wedding Anniversary of Mark & Carol! Proverbs 18:22
Give to God thanks as Reno's cancer did not come back. Psalm 106:1
Jacob as he recovers from surgery. Ps. 121:2
Bonnie as she struggles with aggressive cancer. She has also been in and out of the hospital as she waits for a surgery. Eph. 1:15-16
Linda as she continues to struggle with a sinus infection. Sadly the doctors have been unable to help her and giver her relief. Deut. 31:6
Pray for Mallory & Ben as well as Whitney and Taylor as they are expecting a new babies. Psalm 71:6
Pray for the elderly, particularly those in nursing and assisted living homes – Lorna, Bernetta and Dorothy. This is particularly difficult as they cannot leave their building and many times even their room!2Corinthians 4:17
Pray for our first responders who are treating the sick. For Payton S. in her med school rotations, nurse Abbie H. and nurse Derek W.as they care for the sick including Covid 19 patients. For Abbie S. as she cares for Covid 19 patients needing dialysis. Pray also for those who are unemployed during this time as well as those suffering from this illness. Psalm 121:7
Pray for the police officers and their safety. Pray for our servicemen & women and national Guard who are members or related to members- Dakota, Jeremy, Ty , Kayla , Ryan, Sam, Michael , Amanda, and Caleb, as well as their families as they are serving. Psalm 91
Pray for this nation. Jeremiah 3:21-22.
Pray for the United Reformed Church of the Congo, the Free Reformed Fellowship of Kenya, the Pearl of the Orient Reformed Church in the Philippines, Rev. Eric Kayayan of Reformed Faith and Life, Rev. Victor D'Assonville of Reformation To Germany, Middle East Reformed Fellowship and Westminster Biblical Missions which we help support with our missions offerings. 2Thess. 3:1
- Battle Hymn -
Mine eyes have seen the glory of the coming of the Lord; He is trampling out the vintage where the grapes of wrath are stored; He hath loosed the fateful lightning of His terrible swift sword; His truth is marching on.
Refrain: Glory! Glory! Hallelujah! Glory! Glory! Hallelujah! Glory! Glory! Hallelujah! His truth is marching on.
I have seen Him in the watch-fires Of a hundred circling camps; They have builded Him an altar In the evening dews and damps; I can read His righteous sentence By the dim and flaring lamps; His day is marching on.
Refrain
He has sounded forth the trumpet That shall never sound retreat; He is sifting out the hearts of men Before His judgment seat; O be swift, my soul, to answer him! Be jubilant, my feet! Our God is marching on.
Refrain
In the beauty of the lilies, Christ was born across the sea, With a glory in His bosom That transfigures you and me; As He died to make men holy, Let us die to make men free, While God is marching on.
Next Lord Supper - August 15th.
Heidelberg Catechism
Lord's Day 24
62. But why cannot our good works be the whole or part of our righteousness before God?
Because the righteousness which can stand before the judgment seat of God must be perfect throughout and entirely conformable to the divine law, but even our best works in this life are all imperfect and defiled with sin.
63. Do our good works merit nothing, even though it is God's will to reward them in this life and in that which is to come?
The reward comes not of merit, but of grace.
64. But does not this doctrine make men careless and profane?
No, for it is impossible that those who are implanted into Christ by true faith, should not bring forth fruits of thankfulness.
Apostle's Creed
I believe in God the Father Almighty, Maker of heaven and earth. And in Jesus Christ, His only-begotten Son, our Lord: who was conceived by the Holy Ghost, born of the virgin Mary, suffered under Pontius Pilate, was crucified, dead, and buried; He descended into hell; the third day He rose from the dead; He ascended into heaven, and sits at the right hand of God the Father Almighty; From there He will come to judge the living and the dead. I believe in the Holy Ghost, the holy, universal Christian church, the communion of saints, the forgiveness of sins, the resurrection of the body, and the life everlasting.
Lord's Prayer
Our Father, who art in heaven, hallowed be thy Name, thy kingdom come, thy will be done, on earth as it is in heaven. Give us this day our daily bread. And forgive us our debts, as we forgive our debtors. And lead us not into temptation, but deliver us from evil. For thine is the kingdom, and the power, and the glory, for ever and ever. Amen.
1. The Christian life is about knowing Christ!
2. The Christian life is about being more Christ like!
a. By the power of His resurrection!
b. By the fellowship of His sufferings and being conformed to His death knowing the hope of glory in the resurrection!
Picture: San Diego, CA
Bulletin cover, graphics and picture are by Pastor Schnabel.
Let us get to know you!
Please take a moment to send us your information so that we may stay connected with you. Your information is carefully managed and protected.
How did you hear about us?