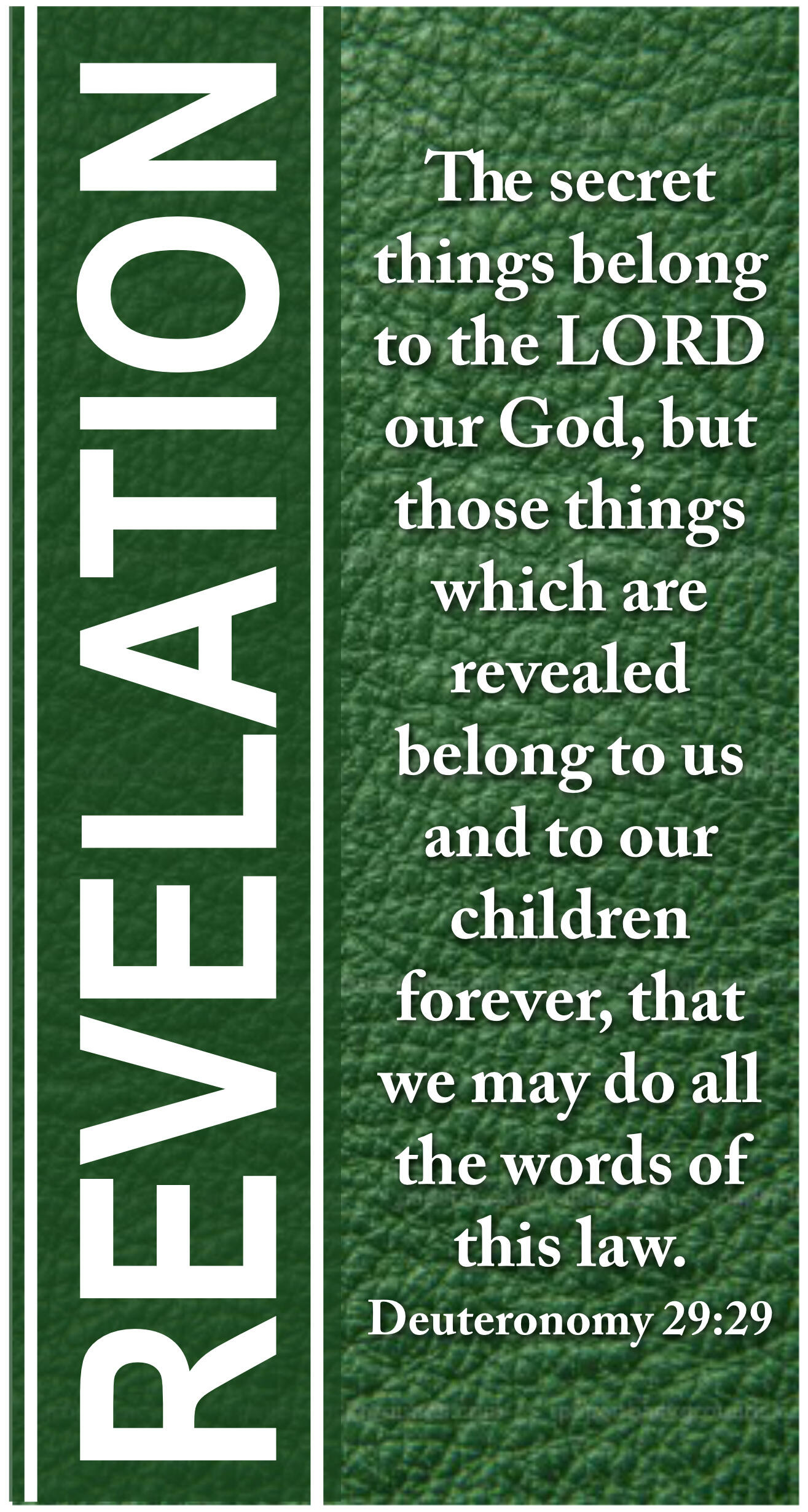 St. Paul's Evangelical Reformed Church
Lord's Day - January 2, 2021
St. Paul's Evangelical Reformed Church
Pastor Daniel R. Schnabel 15480 County Road 31, Hamburg, MN
Blessed be the God and Father of our Lord Jesus Christ, who according to His abundant mercy has begotten us again to a living hope through the resurrection of Jesus Christ from the dead, to an inheritance incorruptible and undefiled and that does not fade away, reserved in heaven for you, who are kept by the power of God through faith for salvation ready to be revealed in the last time.1 Peter 1:3-5
Lord's Day — January 2, 2022
Prelude & Piano – Amanda
Ringing of the bell
Welcome & Announcements
Silent Prayer and Call to Worship
• Salutation and Prayer
• Gloria Patri 735
Glory be to the Father and to the Son and to the Holy Ghost; as it was in the beginning, is now and ever shall be, world without end. Amen.
• Confession of Faith- Apostles' Creed
Hymn "Praise My Soul The King Of Heaven" 76
We Read God's Word: Psalm 90 (Hymnal p. 816)
Heidelberg Catechism - Lord's Day 1
Confession of Sin & Pastoral Prayer w/ Lord's Prayer
Call to Repentance and Assurance of Pardon: And be kind to one another, tenderhearted, forgiving one another, just as God in Christ forgave you. Ephesians 4:32
• Hymn "How Firm A Foundation" 94
Reading: James 4:13-17 (B. p. 1074)
Sermon: Putting the New Year & Our Life in Context!
We Celebrate The Lord's Supper (Table)
Hymn-Offering "A Few More Years Shall Roll" 540
• Benediction
• Doxology 731
Praise God from whom all blessings flow; praise Him, all creatures here below; praise Him above, ye heavenly host: praise Father, Son, and Holy Ghost. Amen.
• Silent Prayer
• Ringing of the Bell
Postlude
• Those who are able, please stand
Welcome to St. Paul's Evangelical Reformed Church, especially those who are visiting with us. If you are visiting with us for the first time, please fill out a visitor card in the pew or the guest registry in the entryway. May our gracious Lord draw near to you wonderfully in this worship service today as He gathers us as sinners, loving us through His grace. May you be blessed through the worship of our most high God as we reflect upon His sovereign goodness(Rom. 9:11) and grace to us through Jesus Christ our Lord and savior(Acts 4:12), as well as the gift of the Holy Spirit(1 Cor.12:3).
- This Week at St. Paul's -
Today No Choir after worship.
Tuesday Dartball at Waconia at 8:00 p.m.
Wednesday Catechism 5:30 p.m. to 7:00 p.m. Workbook H.C. 67 & 68
Sunday Sunday School and Bible Study at 8:45 a.m
Worship Service at 9:30 a.m.
Choir after worship
- Announcements -
The various organizations of the church need to have their reports into the church secretary Debbie by January 9th.
You can pick up your poinsettias from the kitchen today. We always have many extras left over, if you would like one.
Annual Meeting will be after church on January 23rd.
The Women's Guild sells boxes of cards($5 for a box of twelve) in the entryway.
There are some packets to help write a religious exemptions on the reading table.
The Church now has an alarm system. If you are needing access to the church let pastor know and he will give you the code.
- Prayer & Praise & Hospital Notes -
Stan & Gloria - "Thank you for all the cards, calls, food, Pastor Dan's visit, and the carolers coming to sing Christmas songs. These acts of kindness were especially appreciated as we recover from our recent car accident. " Colossians 1:3
Howard is back home and recovering well after being hospitalized for pneumonia just before Christmas.
Linda as sores on her ankle and leg heal. Psalm 6:2
Pray for the elderly, particularly those in nursing and assisted living homes – Lorna, Bernetta and Dorothy. 2Cor. 4:17
Pray for Mackenzie & Wes as they are expecting a new baby. Psalm 71:6
Pray for Rev. Johnson, who is recovering from multiple blood clots and a stroke. Psalm 18:1-2
Pray for the police officers and their safety. Pray for our servicemen & women and national Guard who are members or related to members- Dakota, Jeremy, Ty , Ryan, Sam, Michael , Amanda, and Caleb, as well as their families as they are serving. Psalm 91
Pray for this nation. Jeremiah 3:21-22.
Pray for the United Reformed Church of the Congo, the Free Reformed Fellowship of Kenya, the Pearl of the Orient Reformed Church in the Philippines, Rev. Eric Kayayan of Reformed Faith and Life, Rev. Victor D'Assonville of Reformation To Germany, Middle East Reformed Fellowship and Westminster Biblical Missions which we help support with our missions offerings. 2Thess. 3:1
- Further Study -
"God will not suffer man to have the knowledge of things to come, for if he had awareness of his prosperity, he would be careless; and understanding his adversity, he would be senseless." Augustine
How soon you will find that everything in your history, except sin, has been for you. Every wave of trouble has been wafting you to the sunny shores of a sinless eternity.
Robert Murray M'Cheyne
It was well worth standing a while in the fire, for such an opportunity of experiencing and exhibiting the power and faithfulness of God's promises. John Newton
The skirmish may be sharp, but it cannot last long. The cloud, while it drops, is passing over thy head; then comes fair weather and an eternal sunshine of glory.
William Gurnall
Next Lord Supper - Sunday February 20 (Table)
Heidelberg Catechism
Lord's Day 1
1. What is your only comfort in life and in death?
That I, with body and soul, both in life and in death, am not my own, but belong to my faithful Savior Jesus Christ, who with His precious blood has fully satisfied for all my sins, and redeemed me from all the power of the devil; and so preserves me that without the will of my Father in heaven not a hair can fall from my head; indeed, that all things must work together for my salvation. Wherefore, by His Holy Spirit, He also assures me of eternal life, and makes me heartily willing and ready from now on to live unto Him.
2. How many things are necessary for you to know, that in this comfort you may live and die happily?
Three things: First, the greatness of my sin and misery. Second, how I am redeemed from all my sins and misery. Third, how I am to be thankful to God for such redemption.
Apostle's Creed
I believe in God the Father Almighty, Maker of heaven and earth. And in Jesus Christ, His only-begotten Son, our Lord: who was conceived by the Holy Ghost, born of the virgin Mary, suffered under Pontius Pilate, was crucified, dead, and buried; He descended into hell; the third day He rose from the dead; He ascended into heaven, and sits at the right hand of God the Father Almighty; From there He will come to judge the living and the dead. I believe in the Holy Ghost, the holy, universal Christian church, the communion of saints, the forgiveness of sins, the resurrection of the body, and the life everlasting.
Lord's Prayer
Our Father, who art in heaven, hallowed be thy Name, thy kingdom come, thy will be done, on earth as it is in heaven. Give us this day our daily bread. And forgive us our debts, as we forgive our debtors. And lead us not into temptation, but deliver us from evil. For thine is the kingdom, and the power, and the glory, for ever and ever. Amen.
Putting the New Year and
Our Life Into Context!
Luke 2:25-35
We must cast aside prideful presupposition about our life!
2.We must be encouraged by and embrace God's absolute sovereignty in our life!
Bulletin cover, graphics and picture are by Pastor Schnabel.
Let us get to know you!
Please take a moment to send us your information so that we may stay connected with you. Your information is carefully managed and protected.
How did you hear about us?