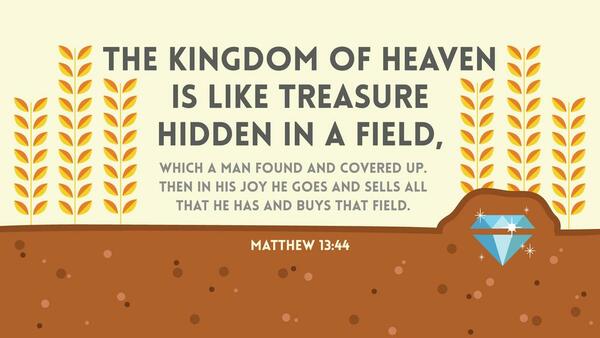 St. Paul's Weekly Update
10th Sunday after Pentecost Weekend of August 9th, 2020
In this newsletter...
This newsletter includes:
Devotional Thought
Worship Preview for Sunday
Bible Study
Notes
-New Mask-Only Services, Aug. 16 + Sept. 6th!
We will have masks-required services at 11:30am on the next two communion Sundays, August 16th and September 6th. This will be a shortened service with less singing, and the pastors will wear masks before and after the service, as well as during communion distribution. We will start with these two services in order to gauge interest.
-Regular in-person worship: Sunday at 8am & 9:45am; Monday at 6:30pm--Monday is a good option for those at higher risk--we had 27 this past Monday in a huge sanctuary, so there was plenty of room to distance. Because more of our at-risk members attend on Monday, we encourage those who are able to wear a mask at the Monday service.
-For those worshiping at home this week: Livestreamed 8am service, with the service available on Youtube afterwards. See worship preparation below to get the hymns and readings ready (or find bulletin here: https://drive.google.com/drive/folders/0BzC3y8YQ1IYcfndHWmRhQ2t6TVhhVXoyTWNVN29vcHBJMzlxcjMyWEJhRGpKM3RfNXdKMHc_ ).
-DVDs and sermon copies are available by contacting the church office, between 9am-12pm on weekdays.
-As you continue doing your best to live out of love for your God and your neighbor, look to your God for help. Whatever Scripture-guided decisions you come to about how God would have you live, remember that God demands more than outward behavior; God looks at the heart. God forgive us for judging ourselves and our neighbor by outward actions, whatever they are, as if that's all that matters!
 God does forgive--and he gives us lives that are truly pleasing to him. God-pleasing lives come from a place only God can see: the heart--a heart cleansed by God's forgiveness, covered with Jesus' perfection, and moved by God's love. As you ask God for help to live as the person he has already declared you to be through faith in Jesus, be encouraged by the words of Psalm 121,
"I lift up my eyes to the mountains—where does my help come from? My help comes from the Lord, the Maker of heaven and earth.
The Lord will keep you from all harm—he will watch over your life; the Lord will watch over your coming and going both now and forevermore."
+++
ONLINE BIBLE STUDY THURSDAY MORNING at 10am
Anybody is free to join. Click this link or enter the information below in the program/app Zoom. Meeting ID: 813 9931 8006 Password: 011081
+++
1. Devotional Thought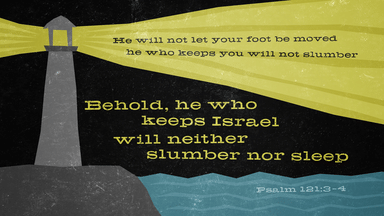 You can't protect yourself forever.
I was listening to a podcast today about how to prevent a home invasion (https://www.artofmanliness.com/articles/prevent-and-survive-home-invasion/). The person who was being interviewed, Dave Young, became a security expert on the topic because he had been traumatized by a home invasion as a child. Some people had mistakenly broken into the wrong home, and although they left quickly and didn't take anything, the mental damage was done. Dave Young had a hard time falling asleep after that; someone had to keep watch! He was so worried about what might happen if he fell asleep.
As much as he would want to stay awake all night, just in case, he can't--he's mortal! So he found help. Dave Young pays a security system to keep watch for him, to protect him and his house when he can't.
I'm not recommending a security system for you today, but I know Dave Young is definitely right about one thing:
You can't protect yourself forever.
That's not just true of yourself and your home, that's true in every aspect of life--physical, mental, emotional, spiritual...
I've been working hard to protect my physical health lately--I've done a pretty good job eating my vitamins and healthy meals, drinking tea that must be healthy because it tastes yucky, etc... But even in that I'm more vigilant some days than others. And that doesn't include all the other mental, emotional, and spiritual dangers than I'm forgetting to watch out for!
When it comes to protecting ourselves, the reality is sometimes we're more alert than others, sometimes we're more aware of certain dangers but not others, and sometimes...we just gotta sleep! And that means that ALL THE TIME, we need help--more help than a security system could ever provide. So where should we look?
"I lift up my eyes to the mountains - where does my help come from? My help comes from the LORD, the Maker of heaven and earth."
Ah. That's where my help comes from. That's who my help comes from. Whether I'm awake or asleep, whether I'm looking at danger I can see or I'm surrounded by danger I know nothing about, whether I'm under attack physically, emotionally, mentally or spiritually (or all at once!), my help comes from the LORD.
And He never sleeps!
"Indeed, he who watches over Israel will neither slumber nor sleep.
The LORD watches over you--the LORD is your shade at your right hand;
the sun will not harm you by day, nor the moon by night."
(Psalm 121:4-6)
You can't protect yourself forever. But the LORD can.
The LORD will keep you from all harm--he will watch over your life;
the LORD will watch over your coming and going both now and forevermore."
(Psalm 121:7-8)
+++
2. Worship Preview for Sunday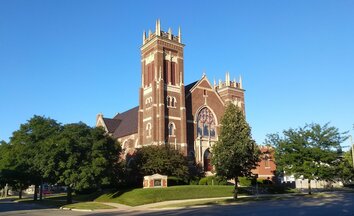 Read through the readings for Sunday during the week, while asking these questions:
What is this text saying?
What sins does this lead me to confess?
For what does this text lead me to give thanks (especially references to how God forgives those sins from #2)?
In response to this text, what will I pray for today?
The 10th Sunday after Pentecost: The Christian seeks spiritual wealth.
The First Lesson is 1 Kings 3:5-12 (Sermon Text). If God told you to ask for anything, and he would give it to you, what would you ask for? That's the question God posed to Solomon, and his answer exemplifies the Prayer of the Day for this Sunday, a prayer that's been spoken by the church for around 1600 years:
"O Lord, your ears are always open to the prayers of your humble servants, who come to you in Jesus' name. Teach us always to ask according to your will that we may never fail to obtain the blessings you have promised; through Jesus Christ, your Son, our Lord, who lives and reigns with you and the Holy Spirit, one God, now and forever. Amen."
The Second Lesson is 1 Timothy 6:17-21. In this letter the Apostle Paul warns us not to put our hope in riches or other earthly things, but in the God who richly supplies us with physical and spiritual blessings. Those who are truly rich in this life are those who realize what makes you truly rich--having hope in God through faith in Jesus, and being rich in good works.
The Gospel is Matthew 13:44-52. Jesus tells three parables to teach us what a treasure the kingdom of heaven is. The first two parables show that it's the kind of thing that you would do anything to acquire. The third parable teaches that the kingdom of heaven is so valuable because it saves us eternally. Jesus exemplifies these parables; he gave up everything because we wanted to save people and bring them into the kingdom of heaven. That was his treasure, his most prized possession, and he shared it as an "expert in the law" who showed how the old treasures of the Old Testament went together with the new treasures of Jesus' teaching.
Hymns: 755 (Christian Worship Supplement), 418, 421; Psalm: 119b
Order of Service: p. 38 in Christian Worship
3. Bible Study--Online or On Your Own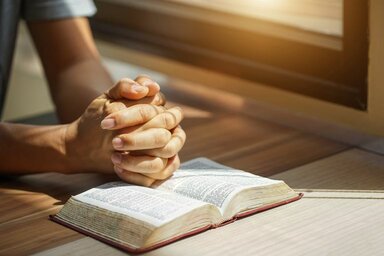 Bible Study—Matthew 13:44-52
Thursday at 10:00am
Join Zoom Meeting
https://us02web.zoom.us/j/81399318006?pwd=ZW5JR3BDL3d1RzNTZzNTZDlreEVrZz09
Meeting ID: 813 9931 8006
Password: 011081
For younger ones:
1) What stories do you remember about hidden treasure?
2) Jesus the kingdom of heaven is like a treasure. What do you think the "kingdom of heaven" is?
It's God ruling in our hearts to give us peace and joy forever through Jesus!
3) What is the "treasure map" that helps us find the treasure of the kingdom of heaven?
God's Word which leads us to trust in Jesus
4) What is the most expensive thing you can think of? Jesus says the kingdom of heaven is worth more than that! It's worth more than anything!
5) What are some things that you love so much that they might be hard for you to give away or lose? Jesus says the kingdom of heaven is even more important than those!
6) Why is the kingdom of heaven such a treasure?
More advanced questions:
1) Read Matthew 13:44-52. Last week we talked about how the kingdom of heaven is "hidden." In what way do these parables show that the kingdom of heaven is hidden?
-The parable of the treasure in the field
-The parable of the pearl
-The parable of the net
2) In what ways does Jesus fulfill or exemplify the man who buys the field?
3) In what ways does Jesus fulfill or exemplify the merchant seeking fine pearls?
4) Distinguish between the parable of the treasure in the field and the parable of the pearl.
5) Think of a hymn, Bible story or Bible passage that connects to the truths of those parables.
6) List things Christians can do or things Christians can say to show that their true treasure is in heaven.
7) Read 1 Timothy 6:17-21. Add one more way Christians can show their true treasure.
8) Note: In verse 52, Jesus is probably talking about how a true expert of the Old Testament could now share new "treasures," truths about how Jesus really fulfilled the Old Testament and ushered in the New Testament era.
Contact
St. Paul's Lutheran Church and School
Church: 1020 Court St.
School: 2745 W. Genesee Ave.
Our address is: 1020 Court St, Saginaw, MI 48602, USA