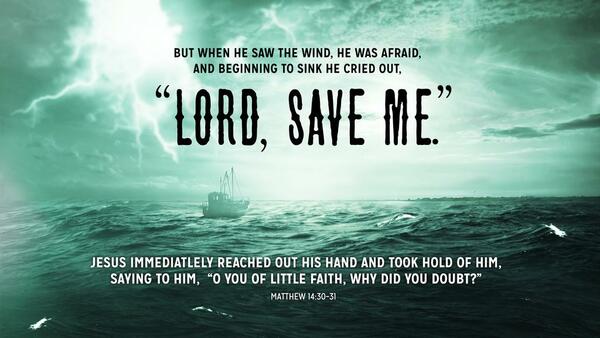 St. Paul's Weekly Update
12th Sunday after Pentecost Weekend of August 23rd, 2020
In this newsletter...
This newsletter includes:
Devotional Thought
Worship Preview for Sunday
Bible Study
Notes
-We will have our next mask-required services at 11:30am on September 6th. This will be a shortened service with less singing, and the pastors will wear masks before and after the service, as well as during communion distribution.
-Regular in-person worship: Sunday at 8am & 9:45am; Monday at 6:30pm (Monday is also a good service for those at higher risk--this past Monday had around 30 people will plenty of space to spread out.)
-For those worshiping at home this week: Livestreamed 8am service, with the service available on Youtube afterwards. See worship preparation below to get the hymns and readings ready (or find bulletin here: https://drive.google.com/drive/folders/0BzC3y8YQ1IYcfndHWmRhQ2t6TVhhVXoyTWNVN29vcHBJMzlxcjMyWEJhRGpKM3RfNXdKMHc_ ).
-DVDs and sermon copies are available by contacting the church office, between 9am-12pm on weekdays.
-School registration is this coming Monday, August 24th, from 3-7pm. What a blessing to have a school that partners with our parents to teach children the priceless truths of our Savior! Pray for our teachers and staff, and the students and their families that we can continue the plan for in-person instruction starting on time, on September 8th. "The LORD gives wisdom, knowledge and understanding come from his mouth." Proverbs 2:6
+++
ONLINE BIBLE STUDY THURSDAY MORNING at 10am
Anybody is free to join. Click this link or enter the information below in the program/app Zoom. Meeting ID: 813 9931 8006 Password: 011081
+++
1. Devotional Thought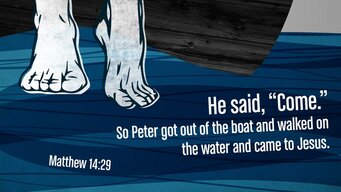 You'd think Peter would have learned his lesson the first time.
Peter and the disciples were out on the lake in a boat being tossed this way and that way by the wind and the waves. They fought for hours in the long dark night. Their muscles were failing and their hopes were fading.
And then... I AM appeared.
At first they were afraid. They thought this being walking toward them on the water was just one more thing to be scared of. First the wind and the waves, and now a ghost! They were terrified!
But then Jesus spoke to them, and their terror disappeared. "Take heart," Jesus said, "It is I [=I AM!]. Do not be afraid!" (Matthew 14:27) Peter's fear and doubt was replaced with fearless faith--almost reckless confidence in Jesus, I AM, who is the ruler over even the raging seas. And his next words proved it.
"Peter answered him, 'Lord, if it is you, command me to come to you on the water.'" Jesus said, 'Come!' Peter stepped down from the boat, walked on the water, and went toward Jesus." (Matthew 14:28, 29)
Peter learned his lesson! He knew that, with his eyes on his Almighty Savior and Lord, he had nothing to fear.
And... it took him about three steps to unlearn this lesson. The account continues:
"But when he saw the strong wind, he was afraid. As he began to sink, he cried out, 'Lord, save me.'" Immediately, Jesus stretched out his hand, took hold of him, and said to him, 'You of little faith, why did you doubt?'" (Matthew 14:31)
How many times have you had to learn this lesson? Jesus has been with you your whole life long. Through every "storm" and "raging sea" he has been in complete control. Every time you remember your baptism, or hear words of forgiveness at church, he reminds you of the lesson that Peter learned here. With your eyes on your Almighty Savior and Lord, you have nothing to fear. "Take heart! It is I! Do not be afraid."
Sometimes we've learned this lesson well--we are given that reckless confidence and fearless faith that Jesus gave Peter here.
We're ready to charge out onto the water--waves be darned--and follow Jesus and his words wherever they may lead! But then our sinful nature starts to drag us down. Like Peter, we unlearn the lesson--we take our eyes off Jesus, and see the problems around us instead. We trust the "power" of the wind and the waves, and we doubt the power of I AM to save us.
For our lack of absolute and perfect faith in our Savior, we receive the same reprimand from Jesus. "You of little faith, why did you doubt?" "You just saw me calmly walking on water in the middle of a storm! You just walked on water yourself through faith in me! Why would you doubt?!"
But wonder of wonders, Jesus does something first before reprimanding Peter, and us. "Immediately, Jesus stretched out his hand, took hold of him..." First Jesus saves, then he scolds, and then... well, he saves again.
"When they got into the boat, the wind stopped." (vs. 32)
Jesus brought Peter back into the boat, and immediately the raging sea became still. Though the disciples had such weak faith, the object of their faith was not weak.
Jesus and his strength taught them the lesson again, a lesson he would never get tired of teaching them or us: With your eyes on your Almighty Savior and Lord, you have nothing to fear.
Never get tired of relearning this lesson. Stretch out your hand and say, "Lord save me! Save me from my doubt! Save me from my lack of faith! Keep my eyes fixed on you!" Jesus will save you--he always does--and will gladly teach you again and again that with your eyes on your Almighty Lord and Savior, you have nothing to fear. And then his teaching will turn your cries for mercy into cries of worship.
"Those who were in the boat worshipped him, saying, "Truly you are the Son of God!" (vs. 33)
+++
2. Worship Preview for Sunday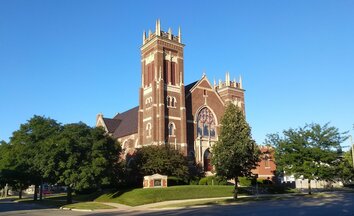 Read through the readings for Sunday during the week, while asking these questions:
What is this text saying?
What sins does this lead me to confess?
For what does this text lead me to give thanks (especially references to how God forgives those sins from #2)?
In response to this text, what will I pray for today?
The 12th Sunday after Pentecost: The Christian Answers Doubt with Faith
The First Lesson is Exodus 14:10-31 (Sermon Text). This is the incredible account of God saving the Israelites from the Egyptians at the Red Sea. The Israelites were so filled with doubt as the Egyptians approached--but God proved that they could and should always have faith in him.
The Second Lesson is Romans James 1:2-8, 12. Here James (Jesus' brother) compares a doubting person to a wave in the sea, blown here and there by the wind. Like the writer of Psalm 73, or the disciples in the Gospel reading, we can often doubt God's love and power for us when we face "various trials" (1:2). But God uses these trials for our good to drive us back to him and his promises, in order to restore and grow our faith, and drive doubt from our hearts. So ask God for "wisdom," for faith in him and the ability to see life through the eyes of faith in God.
The Gospel is Matthew 14:22-33, where we see Jesus' incredible power to answer even our doubt with faith-creating salvation (see devotional thought above).
Psalms 73 is a believers confession to God about his doubt. The writer wanted to believe that God is always good to him, but says, "I almost lost my footing. I even envied the arrogant when i observed the peace of the wicked." The writer goes back and forth, doubting whether it really is better to believe in God. The Holy Spirit brings him to his confident conclusion: "My flesh and my heart fail, but God is the rock of my heart and my portion forever."
Hymns: 142, 364, 354, 403; Psalm: 73
Order of Service: Christian Worship p. 15
3. Bible Study--Online or On Your Own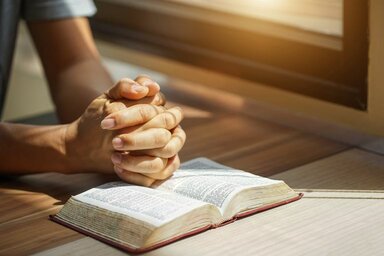 Bible Study—Matthew 14:22-33
Thursday at 10:00am
Join Zoom Meeting
https://us02web.zoom.us/j/81399318006?pwd=ZW5JR3BDL3d1RzNTZzNTZDlreEVrZz09
Meeting ID: 813 9931 8006
Password: 011081
For younger ones:
1) List some things that can make you scared.
2) Go down your list. Say if that thing is stronger than Jesus or not (hint=NOT!)
3) Who can you remember when you are scared so that you're not afraid anymore?
More advanced questions:
1) Read Matthew 14:22-33. As true God, Jesus is all-knowing, so he could chosen to know what was going to happen to his disciples. But even if he didn't, he probably could see the story from where he was praying on the mountain. For what reasons do you think Jesus let his disciples struggle until the fourth watch of the night (3-6 am) before going to help them?
2) List some "miracles" that happen today that you might not believe actually happened, or that could be easily faked.
3) How many disciples did Jesus have? How many eyewitnesses were there of this miracle? Compare this miracle to some of those "miracles" that are hard to confirm or easily faked.
3) What are some details of this story you would have left out if you were "making up" the story of Jesus and his disciples?
4) Note: Jesus words "It is I"=aka, I AM, are at the exact center of this story.
5) What is the significance of Jesus saying, "I AM" and then calming the seas? Cf. Psalm 89:8, 9; Psalm 65:5-8; Psalm 107:23-32, Job 9:7, 8)
5) Read Hebrews 11:1 and Hebrews 12:2. If you had to pick one, which would you choose as a summary passage for this story?
Hebrews 11:1, "Now faith is being sure about what we hope for, being convinced about things we do not see."
Hebrews 12:2, "Let us keep our eyes fixed on Jesus, who is the author of our faith and the one who brings it to its goal."
6) A pastor I know often says, "Your Jesus is too small," when people are letting doubt instead of faith guide their lives. What became "bigger" than Jesus to Peter? What are some things that become "bigger" than Jesus for us?
7) Contrast Jesus' reprimand in verse 31 with the disciples' words and actions in verse 32.
Contact
St. Paul's Lutheran Church and School
Church: 1020 Court St.
School: 2745 W. Genesee Ave.
Our address is: 1020 Court St, Saginaw, MI 48602, USA