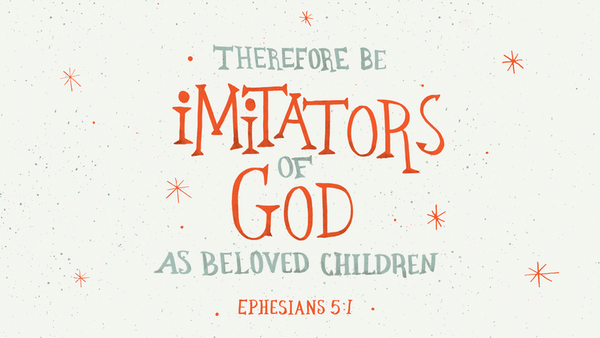 St. Paul's Weekly Update
17th Sunday after Pentecost Weekend of September 27th, 2020
In this newsletter...
This newsletter includes:
Devotional Thought
Worship Preview for Sunday
Bible Study
Notes
-BRANCHES BAND will be here this Saturday at 3pm for an OUTDOOR CONCERT behind the school building. Bring a lawn chair or a blanket! Branches Band exists to serve Christ through their music. They play hymns and contemporary Christian songs. For more info go to www.branchesband.com .
-Sunday Worship is at 8:00am and 10:30, with Bible Class and Sunday School in-between, at the church for the time being. The remaining Monday nights in September will be mask-required, unless you are medically unable to wear one. Sunday's services (but not Monday) will be accompanied by Branches Band.
-Sunday morning Bible class will be livestreamed. Sunday's materials can be found here: https://www.stpls.org/bible-study/
-Wednesday morning Bible class will be livestreamed. Questions are below. Click this link or enter the information below in the program/app Zoom. Meeting ID: 813 9931 8006 Password: 011081
-For those worshiping at home this week: Livestreamed 8am service, with the service available on Youtube afterwards. See worship preparation below to get the hymns and readings ready (or find bulletin here: https://drive.google.com/drive/folders/0BzC3y8YQ1IYcfndHWmRhQ2t6TVhhVXoyTWNVN29vcHBJMzlxcjMyWEJhRGpKM3RfNXdKMHc_ ).
-DVDs and sermon copies are available by contacting the church office, between 9am-12pm on weekdays.
-NEW CHURCH DIRECTORY
Sign up for a time in-person between services, online, or call during the week for us to help you. To sign up online, go to www.ucdir.com, click on the appointment scheduling button, enter mi1502 for the church code and enter photos for the password. Online sign up will only be active Mon-Fri, so that the sheets for in-person sign up on Sunday morning will be accurate. If you are unable to go to the basement because of handicap accessibility, or need help scheduling, call Elaine Livingston at 989-321-1095.
+++
1. Devotional Thought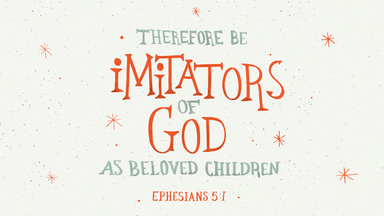 "Be like God!"
That's basically what the passage above (from our Epistle reading on Sunday) is telling us. It's easy to say, "Be like God!" But way more difficult--even impossible--to actually do it, right?
Be omnipotent (all-powerful) like God! ... I can't do that.
Be omniscient (all-knowing) like God! ... I can't do that either!
Be omnipresent (present everywhere) like God! ... Well this is just getting ridiculous.
I can't be like God in those ways!
That's true. But you can be like God in one amazing way. Ephesians 4:31-5:2 tells us.
"Get rid of every kind of bitterness, rage, anger, quarreling, and slander, along with every kind of malice. Instead, be kind and compassionate to one another, forgiving one another, just as God in Christ has forgiven us. Therefore, be imitators of God as his dearly loved children. And walk in love, just as Christ loved us and gave himself for us, as a fragrant offering and sacrifice to God."
God tells us to be like him in one very important way: to forgive with a heart of love.
That should be as impossible as telling us to be omnipotent, omniscient, and omnipresent! No way can I get rid of all my bitterness and anger and arguing and slander and loveless heart! There's no way I can forgive with a loving heart like God!
Unless... unless God forgives you first. Unless he loves you first! Unless he makes you his children, who can't help copying what your Father does.
There are some things I do that my kids inevitably wind up doing. They dance like me (unfortunately). They fake laugh like me (do I sound that ridiculous?). They can't help it! Children imitate their father.
And that's why God can tell you to be like him! He has become your Father, making you his dearly loved and forgiven child.
As God's dearly loved and forgiven child, you can't help but imitate your heavenly Father.
No, you can't be omnipotent, or omniscient, or omnipresent. That's ok--it's enough that God is those things. But you can be someone who forgives with a heart of love.
So today... "Be like God!"
Forgive one another, as God has forgiven you.
Imitate your Heavenly Father, as his dear child.
And walk in love, just as Christ loved us.
+++
2. Worship Preview for Sunday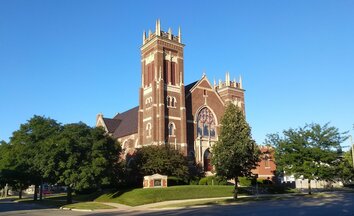 Read through the readings for Sunday during the week, while asking these questions:
What is this text saying?
What sins does this lead me to confess?
For what does this text lead me to give thanks (especially references to how God forgives those sins from #2)?
In response to this text, what will I pray for today?
The 17th Sunday after Pentecost: The Church Forgives as God Forgives.
The First Lesson is Genesis 50:15-21 (Sermon Text). Here we see the power of God's loving forgiveness in the lives of his children! Joseph's brothers were sure that Joseph had not and could not forgive them for what they had done to him earlier in his life, but Joseph forgives them from a heart that knows his place as a child of God, who works all things for good.
The Second Lesson is Ephesians 4:29-5:2 (See Devotional Thought Above). How can God's people, the church, forgive as God forgives? By remembering God's loving forgiveness for them, especially as shown in Christ, who gave himself up out of love for us all.
The Gospel Reading is Matthew 18:21-35 (Wednesday Bible Study, in-person and online). Jesus uses a parable to show what kind of heart God requires as we forgive those who sin against us. In the parable, a servant who has just been forgiven an exorbitant debt turns around and throws someone in prison for not paying back a much smaller debt. This is what it is like when we do not forgive as God has forgiven us. For this too, then, we have to ask God's forgiveness--for not always forgiving as he forgives! And for this, too, we thank God--that he forgives us even though we do not deserve it.
Hymns: CW (Red Hymnal) 234, 493, 385, 384
Psalm: 103
+++
3. Bible Study--Online or On Your Own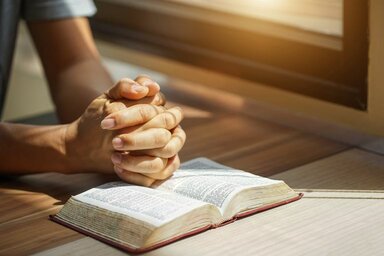 Bible Study—Matthew 18:21-35
Wednesday at 10:00am
Join Zoom Meeting
https://us02web.zoom.us/j/81399318006?pwd=ZW5JR3BDL3d1RzNTZzNTZDlreEVrZz09
Meeting ID: 813 9931 8006
Password: 011081
For kids:
1. Tell the parable in your own words to your kids.
2. Hold your hands out wide to show how much God has forgiven us (a lot!!!). Then use your fingers to show a tiny bit that people sin against us. If God has forgiven us so much, do you think we can forgive the tiny bit? Of course!
For adults:
1. Read Matthew 18:21. In Jesus' day, Rabbis said you should forgive up to three times. Jesus had just spent some time talking about forgiving brothers who sin against you. For what reasons might Peter be asking this question in verse 21?
​​
2.​ Read Matthew 18:22.​ Compare Jesus words to 1 Corinthians 13:5, "Love does not keep a record of wrongs."
​​
3.​​ Read Matthew 18:23-27. A debt of 10,000 talents is the equivalent of 60,000,000 days of work. If this person was put in debtor's prison, he would have to spend more than 1,000 years paying it off. Or, if you calculate it by weight, the person's debt according to the price of god today would be $20,486,400,000! Knowing that, what do you think about the man's plea, "I will pay you everything!"?
4. Reread verse 25. What does this verse tell us about the seriousness of sin?
5. What do these verses tell us about the magnitude of God's forgiveness and mercy?
​​
5. Read Matthew 18:28-31. The servant is owed a debt from a "fellow servant" of the master. When we are sinned against by a brother or sister in Christ, how might it help to remember that those who sinned against us are "fellow servants" of the same master?
6. Explain why the incident of verses 28-30 was distressing to the other servants who saw it.
7. Read Matthew 18:32-34. The debt the fellow servant owed was 100 days wages. So, at $15/hr = $12,000 dollars. Not a tiny amount. But the ratio of this debt to the other debt is about 600,000 to 1! Use that ratio to explain the words and actions of the master.
8. Correct these sentences:
a) We should have mercy on fellow servants because they deserve it.
b) We should have mercy on fellow servants because they beg for it.
9. Read Matthew 18:35, then read Luther's explanation to the The Fifth Petition: Forgive us our sins, as we forgive those who sin against us.
Luther's Explanation: We pray in this petition that our Father in heaven would not look upon our sins or because of them deny our prayers; for we are worthy of none of the things for which we ask, neither have we deserved them, but we ask that he would give them all to us by grace; for we daily sin much and surely deserve nothing but punishment. So too we will forgive from the heart and gladly do good to those who sin against us.
10. The Law says "Do this!" The Gospel says, "This is done for you!" What are law/gospel points we can think of based on verse 35. (Cf. Ephesians 4:31-5:2)
11. Why can Luther (and we) be confident that "we too will forgive from the heart and gladly do good to those who sin against us." (Again, cf. Ephesians 4:31-5:2)
Contact
St. Paul's Lutheran Church and School
Church: 1020 Court St.
School: 2745 W. Genesee Ave.
Our address is: 1020 Court St, Saginaw, MI 48602, USA