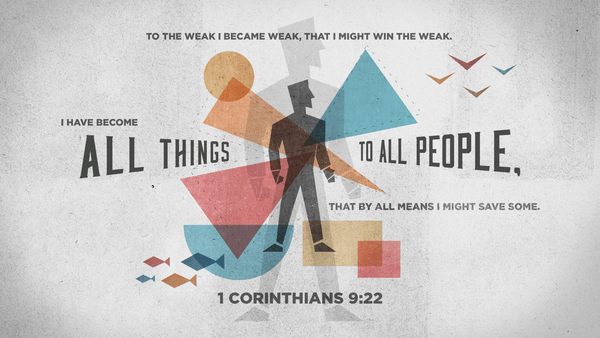 St. Paul's Weekly Update
Mission Festival Weekend of October 4th, 2020
In this newsletter...
This newsletter includes:
Devotional Thought
Worship Preview for Sunday
Bible Study
Notes
-Sunday Worship is at 8:00am and 10:30, with Bible Class and Sunday School in-between, at the church for the time being. Monday night, October 6th, will be mask-required, unless you are medically unable to wear one. The elders are meeting afterwards to discuss plans moving forward.
-Sunday morning Bible class will be livestreamed. Sunday's materials can be found here: https://www.stpls.org/bible-study/ . Sorry for it cutting out this past Sunday!
-Wednesday morning Bible class will be livestreamed. Questions are below. Click this link or enter the information below in the program/app Zoom. Meeting ID: 813 9931 8006 Password: 011081
-For those worshiping at home this week: Livestreamed 8am service, with the service available on Youtube afterwards. See worship preparation below to get the hymns and readings ready (or find bulletin here: https://drive.google.com/drive/folders/0BzC3y8YQ1IYcfndHWmRhQ2t6TVhhVXoyTWNVN29vcHBJMzlxcjMyWEJhRGpKM3RfNXdKMHc?usp=sharing ).
-DVDs and sermon copies are available by contacting the church office, between 9am-12pm on weekdays.
-NEW CHURCH DIRECTORY
Sign up for a time (a new day has been added!) in-person between services, online, or call during the week for us to help you. To sign up online, go to www.ucdir.com, click on the appointment scheduling button, enter mi1502 for the church code and enter photos for the password. If you are unable to go to the basement because of handicap accessibility, or need help scheduling, call Elaine Livingston at 989-321-1095.
+++
1. Devotional Thought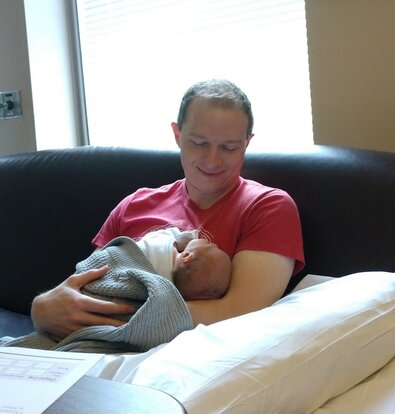 Where is my mission field?
This weekend is our 2020 mission festival, which means we will be talking about how the church is fulfilling Jesus' command to "Go into all the world and preach the gospel to all creation." (Mark 16:15). Sometimes that makes us think of far away places, and missionaries who have to leave everything to go share the good news to those who have never heard it. And that can make us think, "Well, I'm glad other people do that--because I can't!"
Here's the beautiful (and maybe, scary!) truth of mission festival Sunday: You don't have to travel across the world to have a mission field.
A pastor I used to work with would visit members who had just had a baby. He would point to the baby, and say, "Here is your new mission field." And he would pray with them, that God would use them to bring up this baby to know Jesus.
God blessed my wife and me with the safe delivery of our newest baby boy last week. I finally got to hold him in my arms. Where is my mission field? Right there in my arms, all 6 pounds 14 ounces of him.
Where is your mission field? Sure, part of it is around the world, as you use your prayer and offerings to support missionaries and churches that are proclaiming the gospel in places where you cannot go. But where else is your mission field? In your arms. Across the hall. On the phone. At the table. Your mission work is sharing God's Word with those in your life, either to help them grow in faith, or to let the Holy Spirit work on those who don't yet believe.
Your mission field is right in front of you!
That's wonderful... and a little scary, too! "How can I be a good enough missionary to this little boy? What if I mess up!?" How can you share the good news with the people in your life?
Jesus' original twelve disciples probably felt that way too. That's why right before Jesus ascended into heaven and sent them out on their mission, he made this promise, a promise you can hold on too:
"Surely I am with you always." (Matthew 28:20b)
Jesus was the perfect missionary for us. He shared the good news and he accomplished what makes the news good: He saved us! And he brought the good news into your life and brought you to faith in him. And Jesus, the ultimate missionary, promises to be with you on your mission.
Where is your mission field? Right in front of you. And where is your Savior? Right beside you.
+++
2. Worship Preview for Sunday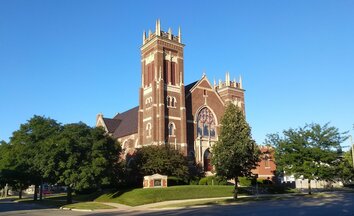 Read through the readings for Sunday during the week, while asking these questions:
What is this text saying?
What sins does this lead me to confess?
For what does this text lead me to give thanks (especially references to how God forgives those sins from #2)?
In response to this text, what will I pray for today?
Mission Festival: The Church Shares the Good News with All People
The First Lesson is Jonah 4:5-11. Jonah did not want to share the good news with the Ninevites. He didn't care about them; they were his enemies! But that didn't stop God from reaching out to the Ninevites, because he wants to save all people. He said, "Should I not be concerned for Nineveh, the great city, in which there are more than one hundred twenty thousand people..?
The Second Lesson is 1 Corinthians 9:19-23. Paul explains his mission strategy: do whatever he could for the sake of the gospel, and for the sake of sharing it with others. "I do everything for the sake of the gospel so that I may share in it along with others."
The Gospel Reading is Matthew 22:1-14 (Wednesday Bible Study, in-person and online). The sad truth of the good news is that many don't want to hear it! Jesus tells this parable about people who have been invited to the banquet of salvation, and yet find other things more important. But God does not stop cooking up his feast because some say "no." Nope, he keeps cooking, and he keeps inviting, sending the invitation to all the world because he wants as many as possible to enjoy the feast.
Hymns: CW (Red Hymnal) 576, 262, 573 (565, 390), 318
Psalm: 27
+++
3. Bible Study--Online or On Your Own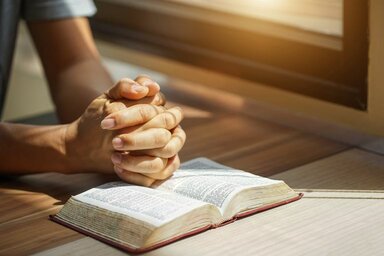 Bible Study—Matthew 22:1-14
Wednesday at 10:00am
Join Zoom Meeting
https://us02web.zoom.us/j/81399318006?pwd=ZW5JR3BDL3d1RzNTZzNTZDlreEVrZz09
Meeting ID: 813 9931 8006
Password: 011081
For kids:
1. If you had a chance to go to a big pizza party with all the toys and video games you could ever want, would you go?
2. God invites us to heaven--which is like a way better pizza party. But sometimes people don't want to go to be with him there. What are some things that can distract us from wanting to be with God forever?
For adults:
1. Read Matthew 22:1-14. In Jesus' day, people would have accepted the invitation to this banquet long in advance, then waited for the official announcement that everything was ready. Here, the servants are making that announcement.
2.​ Read verse 3. Think of a friend who said they would come to a wedding and dinner (probably at $25 a plate!), only to say on the day of the wedding, "I don't want to come." How would the wedding couple feel or respond?
​​
3.​​ Read Matthew 22:4. What is surprising about the way the master responds to the people who did not want to come?
4. Read Matthew 22:5-6. Notice that those who paid no attention to the invitation are lumped together with those who murdered the messengers! In what ways is ignoring God's invitation similar to abusing the messenger who brings it?
5. Read Matthew 22:7-8. These words were spoken to the Jews, who had had the promises of God for so long, and yet did not appreciate them. Sweden used to be the most Lutheran country in the world 200 years ago, and now is one of the most atheist. The number of believers is declining now in the USA, which used to be more Christian. List some ways we can fight against the human tendency to despise the wonderful invitation to heaven that we have.
​​
5. Read Matthew 22:8. What makes someone "unworthy" in God's eyes?
6. Read Matthew 22:9-10. Some people wonder, "If so many don't believe, then so few won't make it to heaven." When many reject God's invitation, he does not mope and cancel the party. How does God react in these verses when some reject the invitation?
7. The Jewish people, in general, rejected Jesus (the ultimate messenger inviting people to the banquet)., and so God invited other people to the fulness of a special relationship with him. What fulfillments of verse 10 do you see today?
7. Read Matthew 22:11-13. Compare these verses to Galatians 3:27 and Revelation 7:14. Who are those who have the wedding clothes on? Who, then, is the person who does not have the wedding clothes on?
8. Read Matthew 22:12. Notice the master gives the man a chance to put on the robe! He even says, "Friend"! But the man is speechless. Compare this to Matthew 26:50. How did Judas respond to Jesus' final plea?
9. Read Matthew 22:14. God's invitation, his call, was genuine! But many declined. That is their fault, and God holds them responsible for it! And yet some took God up on his invitation through faith. Read Ephesians 2:8-9, then explain: Why do some respond to God's invitation with faith?
10. Now read Ephesians 1:4-6. The fact that we are saved, from start to finish, is God's work, not ours. He chose us, and saved us, and gave us faith, and adopted us, all according to his good will. What comfort does it give that our salvation does not depend on us at all?
BONUS REVIEW FROM THE LUTHERAN CONFESSIONS:
1st--How do I answer God's invitation, that is, believe? See Luther's Explanation to the 3rd Article:
I believe that I cannot by my own thinking or choosing believe in Jesus Christ, my Lord, or come to him. But the Holy Spirit has called me by the gospel, enlightened me with his gifts, sanctified and kept me in the truth faith. In the same way he calls, gathers, enlightens and sanctifies the whole Christian church on earth, and keeps it with Jesus Christ in the one true faith.
In this Christian church he daily and fully forgives all sins to me and all believers.
On the Last Day he will raise me and all the dead and give eternal life to me and all believers in Christ.
This is most certainly true.
2nd--Why are "many called" by "few chosen"? Does God not want to save all? See Article XI: Election, from the Formula (i.e. Formulated Statement) of Concord (Unity), both the short version and long version.
Short version:
"11. That "many are called and few are chosen" [Matt. 20:14] does not mean that God does not want to save everyone. Instead, the reason for condemnation lies in their not hearing God's Word at all or arrogantly despising it, plugging their ears and their hearts, and thus blocking the Holy Spirit's ordinary path, so that he cannot carry out his work in them; or if they have given it a hearing, they cast it to the wind and pay no attention to it. Then the fault lies not with God and his election but with their own wickedness [cf. 2 Peter 2:9–15*; Luke 11:47–52*; Heb. 12:15–17*, 25*]."
Long version:
"[33] We should concern ourselves with this revealed will of God, follow it, and devote our attention to it, because the Holy Spirit bestows grace, power, and ability through the Word, through which he calls us. We should therefore not attempt to fathom the abyss of God's hidden foreknowledge, as it is written in Luke 13[:23*, 24*]. When someone asked, "Lord, do you think that only a few will be saved?" Christ answered, "Strive to enter through the narrow door."
Thus, Luther says, "Follow the order of the Epistle to the Romans. Worry first about Christ and the gospel, that you may recognize your sin and his grace, and then fight your sin, as Paul teaches from the first to the eighth chapters. Then, when you come under the cross and suffering in the eighth chapter, this will teach you of foreknowledge in chapters 9, 10, and 11, and how comforting it is."
[34] The reason why "many are called, but few are chosen" [Matt. 22:14*] is not that in his call, which takes place through the Word, God intended to say: "Outwardly, through the Word, I call into my kingdom all of you to whom I give my Word, but in my heart I do not intend to call all but only a certain few. For it is my will that the majority of those whom I call through the Word should not be enlightened and converted, but rather should be and remain condemned, even though I make the opposite commitment in my call to them through the Word." [35] Hoc enim esset Deo contradictorias voluntates affingere (that is, teaching in this way would mean that God, who is eternal truth, would contradict himself). God condemns such vice in people when they say one thing but think and intend something else in their heart (Ps. 5[:9*, 10*] and 12[:3*, 4*]). [36] This would also completely undermine and totally destroy for us that necessary, comforting foundation, which daily reminds and admonishes us to learn and determine God's will toward us and what it pledges and promises to us, so that we may believe with certainty and not doubt solely on the basis of God's Word, through which he deals with us and calls us.
[37] Accordingly, Christ offers the promises of the gospel not only in general but also through the sacraments, which he has attached as a seal of the promise and by which he confirms the promise individually to each and every believer."
(Book of Concord. Ed. Kolb/Wengert. Fortress Press: Minneapolis, 2000)
Contact
St. Paul's Lutheran Church and School
Church: 1020 Court St.
School: 2745 W. Genesee Ave.
Our address is: 1020 Court St, Saginaw, MI 48602, USA