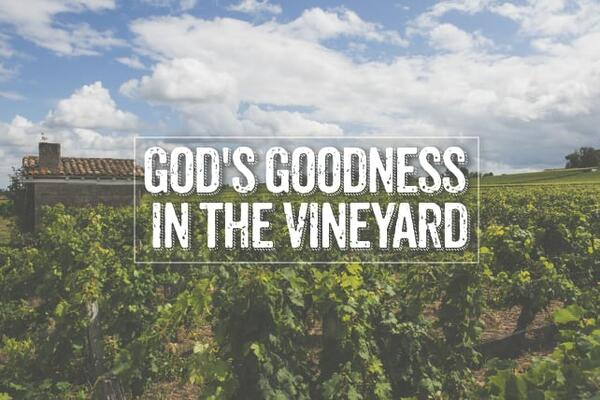 St. Paul's Weekly Update
20th Sunday after Pentecost Weekend of October 18th, 2020
In this newsletter...
This newsletter includes:
Devotional Thought
Worship Preview for Sunday
Bible Study
Notes & Voters' Meeting Recap
-Thanks to all who attended the voters' meeting! The voters...
approved the Board of Trustees recommendation not to buy the Bond street property next to the smaller parking lot. We hope the city will buy the property and raze the home.
approved the Board of Endowment request to grant $1,210 to offset the cost for Covid-19 school updates (like the drinking fountains)
voted to include 12 monthly special anniversary gift envelopes in the envelope boxes for offerings next year.
voted to increase our benevolence fund distribution to the Roscommon Mission and Hispanic Outreach in Detroit at Palabra de Vida by 5% each, since the mission in Cadillac we had been supporting has closed.
approved the Board of Elders recommendation to purchase the new hymnal (christianworship.com), with an estimated cost of $16,000 dollars to be funded by special individual gifts from members of the congregation.
approved the Board of Education recommendation to extend a permanent call for a part-time (40%) teacher to assist in the lower grade classrooms and enable us to teach more students.
approved the budget for 2021.
-Tech Issues!
ISSUE #1) The livestream has not been working, as you may have noticed! We're very sorry for those of you hoping to tune in live to worship and Bible class. As far as we know the problem is not on our end, so we will have to try to figure out what the issue is with Youtube.
ISSUE #2) Our website, stpls.org, is down. Again, we're not sure what the problem is, but hope to have some help and be up and running soon! Thanks for your patience.
-Sunday Worship is at 8:00am and 10:30, with Bible Class and Sunday School in-between, at the church for the time being. The elders have decided to keep Monday nights through November 2nd mask-required, unless you are medically unable to wear one. We'll keep revisiting plans moving forward.
-We are starting a new Bible class called "Politics: This Will Not Divide Us" which will look at what the Bible says about Government and being a Christian citizen. GOD-WILLING it will be livestreamed. Email stpls@stpls.org for the materials for the Sunday Bible class.
-Wednesday morning Bible class will be livestreamed. Questions are below. Click this link or enter the information below in the program/app Zoom. Meeting ID: 813 9931 8006 Password: 011081
-For those worshiping at home this week: GOD-WILLING Livestreamed 8am service. If not, we will try to have the worship service up by the afternoon. See worship preparation below to get the hymns and readings ready (or find bulletin here: https://drive.google.com/drive/folders/0BzC3y8YQ1IYcfndHWmRhQ2t6TVhhVXoyTWNVN29vcHBJMzlxcjMyWEJhRGpKM3RfNXdKMHc?usp=sharing ).
-DVDs and sermon copies are available by contacting the church office, between 9am-12pm on weekdays.
+++
1. Devotional Thought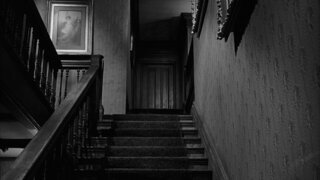 Don't do it!
Have you ever watched a scary movie where someone keeps going up the scary stairs into the attic? You know it's a bad idea, you know something bad is going to happen, and the character should too! And yet up, up, up he or she goes, probably to a very unpleasant end. Foolishness!
In our gospel reading for this Sunday Jesus tells a parable of a vineyard owner who is trying to collect the fruit of the vineyard from the workers he has hired. The owner sends messengers--and they are killed. Then the owner says more messengers--and they are killed too! So he decides to send his very own son.
Don't do it!
It seems as a bad an idea as climbing up into the attic in a horror movie. Don't go, son! You know something bad is going to happen! And yet the Father sends, and the Son willingly goes. Foolishness, right?
It seems so. The son goes--and what happens? The workers kill him, just like they did to the messengers. They should have seen this coming!
Here's the amazing thing: They did.
This is a parable about God the Father sending his Son, Jesus, to people who kept rejecting him through unbelief. They knew what was going to happen. They knew Jesus would be rejected and killed.
Everything seemed to say: Don't do it! But the Father still sent, and the Son still willingly went, and Jesus goes on to explain why.
Quoting Psalm 118, he says, "The stone the builders rejected has become the cornerstone; the Lord has done this, and it is marvelous in our eyes." Jesus knew he would be rejected, and he knew it would seem foolish to some. But he also knew that through this foolishness he would accomplish something marvelous. He was willing to die even for sinners who rejected him because he knew that through that very rejection and death he could save those sinners! And he knew that some who saw this "foolishness" would be led to believe that this wasn't foolish at all--it was a marvelous show of God's patience and love that wants to save all people.
Sometimes everything in your life seems to say: God, don't do it!


As bad an idea as it seems, the Father does not stop sending the Son again and again through words of forgiveness, through your baptism, and through the Lord's Supper. And his forgiveness changes your heart to believe that this isn't foolishness at all; it's a marvelous show of God's patience and love for you.
"God was pleased through the foolishness of what was preached to save those who believe... We preach Christ crucified: a stumbling block to Jews and foolishness to Gentiles, but to those whom God has called, both Jews and Greeks, Christ the power of God and the wisdom of God." (1 Cor 1:21-24)
Whether he has to go up, up, up into a scary attic, or up onto a cross, everything may seem to say: Don't do it! But if it means he can save you, Jesus will do it, no matter how foolish it seems. And according to believers, that's not foolish at all...It's marvelous!
+++
2. Worship Preview for Sunday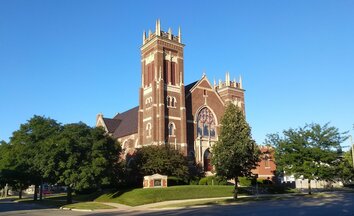 Read through the readings for Sunday during the week, while asking these questions:
What is this text saying?
What sins does this lead me to confess?
For what does this text lead me to give thanks (especially references to how God forgives those sins from #2)?
In response to this text, what will I pray for today?
The 20th Sunday after Pentecost: Our God Patiently Seeks Fruits.
The First Lesson is Isaiah 5:1-7. In Isaiah's "Song of the Vineyard," he talks about how God did everything he possibly could for his vineyard (the people of Israel) so that they would bear the fruit God wants: justice and righteousness. But instead the people rejected God, and because of that, lived lives of injustice and oppression. Jesus plays off this parable in the Gospel reading.
The Second Lesson is 2 Corinthians 6:1-13. Just as God's messengers to Israel were mistreated (see the Gospel reading), so the Apostle Paul and his coworkers were mistreated as they served as God's new messengers. And yet they continued to patiently urge people to receive God's patient grace. "Now is the day of salvation!"
The Gospel Reading is Matthew 21:33-43 (sermon text, see also devotional thought above). Jesus' parable of the tenants talks about how God entrusted the spiritual care of his people to the leaders in Israel, but they did not lead God's people to live fruitful lives of faith in God the Father and in his Son, Jesus. Jesus warns them that they will be punished severely if they do not repent from their selfish spiritual leadership and believe in Jesus. He also shows them how patient and loving Jesus is, that he continues to come to them and call them to repentance, and even to provide salvation for them and for all despite their rejection.
Hymns: CWS (Blue Hymnal) 774 (768, 752)
Psalm: 118 (Special setting for the opening hymn)
+++
3. Bible Study--Online or On Your Own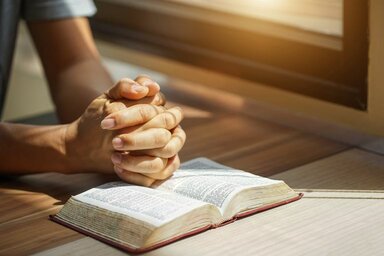 Bible Study—2 Corinthians 6:1-13
Wednesday at 10:00am
Join Zoom Meeting
https://us02web.zoom.us/j/81399318006?pwd=ZW5JR3BDL3d1RzNTZzNTZDlreEVrZz09
Meeting ID: 813 9931 8006
Password: 011081
For kids:
1. Have you ever waited to eat so long that your dinner got cold?
2. In 2 Corinthians, God says, "Don't let your salvation get cold! Come and get it right now!" How long should we wait after we do something wrong to say sorry to God and ask for him to save us from our sin? (Not long at all!)
For adults:
1. First read 1 Corinthians 1:1-11. Count how many times Paul uses the word comfort.
2. What were some reasons for the suffering God allowed in Paul's life (and ours)?
3. Now read 1 Corinthians 5:16-6:2. There were some in Corinth who said Paul did not care about them because of some of his harsh words. Choose a phrase or two from these verses that shows Paul's love for the Corinthians.
4. Looking at 6:1-2, come up with a response for someone who says, "I'll worry about religion when I get older."
5. Remember that some in Corinth said Paul didn't really care about them. Looking at verses 3-10, evaluate Paul's ministry based on...
--what he suffered with great endurance for the gospel (three groups of three)
1) some general afflictions; 2) afflictions others caused him; 3) afflictions he allowed himself to endure
--the godly attitude he displayed as he carried out his ministry (two groups of four)
--how the world viewed him in contrast to what he really was in Christ (seven contrasts)
6. Considering everything Paul went through for the Corinthians, he is the one who could accuse them of not caring for him! But he wants to reconcile with them. List some phrases either Paul used or we can use when people have wronged us to show an open and loving heart like Paul's.
7. Agree/Disagree "If Christians today aren't suffering much for the gospel, it probably means they aren't doing much to fulfill their call as Christ's ambassadors."
8. Reread verse 10. Explain one of the opposites: "Christians are grieving and rejoicing, poor yet rich, and they have nothing, yet possess everything."
+++
Contact
St. Paul's Lutheran Church and School
Church: 1020 Court St.
School: 2745 W. Genesee Ave.
Our address is: 1020 Court St, Saginaw, MI 48602, USA