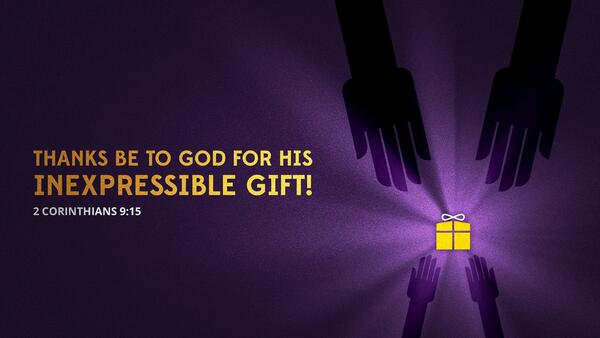 St. Paul's Weekly Update
Stewardship Sunday Weekend of October 25th, 2020
In this newsletter...
This newsletter includes:
Devotional Thought
Worship Preview for Sunday
Bible Study
Notes & Voters' Meeting Recap
-The graveside funeral for Bernie McCullen will be held at Oaklawn cemetery on Saturday at 11:00am. Please continue to pray that family and loved ones find their comfort in Christ.
-Tech Issues Update
ISSUE #1) The livestream still has not been working. In the meantime, we will try to get the recorded 8:00am service up at soon as possible on Youtube on Sundays, and will use Facebook live again to livestream Bible class if needed.
ISSUE #2) Our website, stpls.org, is back! We thank Fred Lorf, a member of Emanuel Redeemer in Yale, who redesigned our website and offered his time to fix the issue.
-Sunday Worship is at 8:00am and 10:30, with Bible Class and Sunday School in-between, at the church for the time being. Monday night worship is at 6:30pm, and through November 2nd they remain mask-required, unless you are medically unable to wear one. We'll keep revisiting plans moving forward.
-We continue our Bible Study "Politics: This Will Not Divide Us" this week with the topic: The Imperfect State. Email stpls@stpls.org for the materials for the Sunday Bible class.
-Wednesday morning Bible class will be livestreamed. Questions are below. Click this link or enter the information below in the program/app Zoom. Meeting ID: 813 9931 8006 Password: 011081
-For those worshiping at home this week: We will try to live-stream, but unfortunately it may be best not to plan on the service being available in real-time. We will try to have the worship service up by the afternoon. See worship preparation below to get the hymns and readings ready (or find bulletin here: https://drive.google.com/drive/folders/0BzC3y8YQ1IYcfndHWmRhQ2t6TVhhVXoyTWNVN29vcHBJMzlxcjMyWEJhRGpKM3RfNXdKMHc?usp=sharing ).
-DVDs and sermon copies are available by contacting the church office, between 9am-12pm on weekdays.
+++
1. Devotional Thought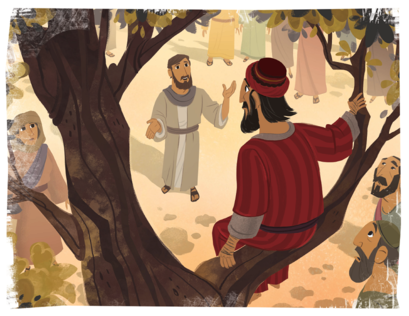 Zacchaeus stood up and said to the Lord, "Look, Lord, I am going to give half my possessions to the poor. And if I have cheated anyone out of anything, I will pay back four times as much." Luke 19:8
This coming Sunday is Stewardship Sunday, one of the Sundays in the year when we talk about offerings to the church and being wise managers of everything that God has given us. We hope for people to prayerfully think about what God has given them, and maybe even sound like Zacchaeus, saying to the Lord something like, "Look, Lord, I am going to give ________ to support your ministry here at St. Paul's, and _______ to our missions fund so that we can support work around the world."
But how can we get people to say that? Or to do that? Should one of the pastors wear socks with holes in them to get some sympathy? Should we yell at people with the budget in our hands? "If you don't give more, then we're not gonna make it!" What will get people to say, "Look, Lord, I am going to give ______ for Gospel ministry?"
Well... what did Jesus say that got Zacchaeus to promise to the Lord such generosity in Luke 19?
I'll give a hint--he didn't say, "Look at these holes in my robes!" Nor did he shake his head as he looked at his ministry budget. Nope. He said:
"Zacchaeus, hurry and come down, for I must stay at your house today."
Jesus didn't ask Zacchaeus for this generosity at all. He simply looked up at him, sitting in a tree, and said, "I must stay at your house." In other words, Jesus was saying, "Zacchaeus, the Savior wants to spend time with you. You are known as a greedy and filthy rich tax collector, but I don't need anything from you; instead, I know you need the riches of my forgiveness for all your sins. So I'm coming to you, to generously bring you salvation."
In response to the Savior who so generously brought him the eternal blessing of salvation, Zacchaeus wanted to be generous with his earthly blessings. Which is why the pastors aren't sitting around wringing our hands trying to find out which of us is going to wear the worn out socks to elicit giving out of sympathy. Instead, we're planning on doing what we do every Sunday. We're planning on proclaiming Jesus and rejoicing together with you that he sees fit to come stay with us in worship and give us the eternal blessing of salvation.
And then we look forward to prayerfully responding to Jesus' grace together with you. "Lord, I am going to give __________ not because I have to, but because I want to out of thankfulness for what you have done."
+++
2. Worship Preview for Sunday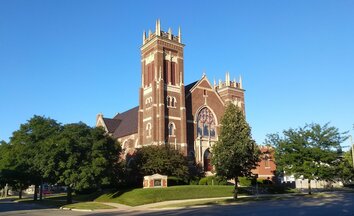 Read through the readings for Sunday during the week, while asking these questions:
What is this text saying?
What sins does this lead me to confess?
For what does this text lead me to give thanks (especially references to how God forgives those sins from #2)?
In response to this text, what will I pray for today?
Stewardship Sunday: Offerings Are a Celebration with God.
The First Lesson is Deuteronomy 14:22-29. When the Old Testament believers brought a tithe from their fields, they were to feast upon "the offering" together with the priests at the temple, rejoicing and celebrating the good things God had given. In that way God's servants, the priests, who did not have land, would be fed, and God would be praised in celebration of his generosity and grace for another year. This is the way we view our offerings as well, as a celebration with God.
The Second Lesson is 2 Corinthians 9:12-15. Our offerings are a thanksgiving to God for his grace.
The Gospel Reading is Luke 19:1-10. Look at the joy that filled Zacchaeus' heart as he made his promise to God. Jesus had shown mercy in "bringing salvation" to him and his house, and he responded in joyful faith to offer half of his possessions to those who needed it. This was a true celebration with God of his grace to him.
Hymns: CW (Red Hymnal) 480, 486, 614, 487
Psalm: 24
+++
3. Bible Study--Online or On Your Own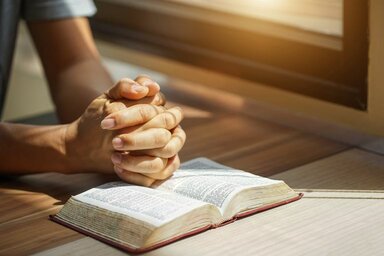 Bible Study—Luke 19:1-10
Wednesday at 10:00am
Join Zoom Meeting
https://us02web.zoom.us/j/81399318006?pwd=ZW5JR3BDL3d1RzNTZzNTZDlreEVrZz09
Meeting ID: 813 9931 8006
Password: 011081
For kids:
1. Who are some of your favorite people to be around?
2. Jesus has a favorite kind of person to be around too! He likes to be around people who need him! He calls them "lost." All of us are people who don't know how to get to heaven because of our sins—we're lost! So Jesus has to find us and lead us there.
For adults:
1. Read Luke 19:1-10. Reread verse 2. Describe Zacchaeus' situation in life.
2. Finish these sentences:
-It seems Zacchaeus wouldn't feel the need for Jesus, because…
-It seems Jesus wouldn't want to be around Zacchaeus, because…
3. Describe the kind of person that we may not think would feel the need for Jesus today.
4.​ Reread 3-4. List some feelings Zacchaeus may have had as he ran ahead to see Jesus, as he climbed the tree and waited to see him, and as he saw Jesus coming toward him.
5. Which of those feelings might some people be feeling as they enter our church for the first time ever, or first time in a while.
​​
6.​ Read verse 5. Now list some feelings Zacchaeus may have felt at Jesus' words. (then read verse 6)
7. Read verse 7. What did some people think Jesus was implying by staying at the house of Zacchaeus?
8. Read verse 10. What was Jesus actually showing people by going to Zacchaeus' house?
9. At church every weekend, the building is filled with sinners. What is Jesus' implying by coming to us in Word and Sacrament?
10. For what reasons did Zacchaeus give gifts to the poor and to those he had cheated?
11. Review the 7th commandment and how it guides us to respond like Zacchaeus.
You shall not steal.
What does this mean?
We should fear and love God that we do not take our neighbor's money or property, or get it by dishonest dealing, but help him to improve and protect his property and means of income.
12. Look up Galatians 3:7, 29. What did Jesus mean when he said, "He, too, is a Son of Abraham"?
13. Agree/Disagree: The Christian is always "lost"
+++
Contact
St. Paul's Lutheran Church and School
Church: 1020 Court St.
School: 2745 W. Genesee Ave.
Our address is: 1020 Court St, Saginaw, MI 48602, USA