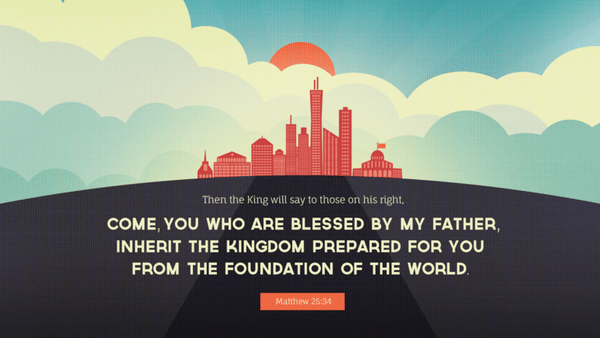 St. Paul's Weekly Update
Last Judgment Weekend of November 8, 2020
In this newsletter...
This newsletter includes:
Devotional Thought
Worship Preview for Sunday
Bible Study
Notes
-The Livestream battle continues. The livestream worked, but was blurry, and then didn't work for Bible class. We'll keep working on it (and thanks Paul Spaude for all your work)!
-Sunday Worship is at 8:00am and 10:30, with Bible Class and Sunday School in-between, at the church for the time being.
-Monday night worship (mask-required) is at 6:30pm and will continue weekly through the month of January.
-Thanksgiving worship (2 services!): 3:30 (Mask-required) and 6:30pm on Wednesday, November 25th.
-We conclude our Bible Study "Politics: This Will Not Divide Us" this week with the topic: Our Messy Political World. Email stpls@stpls.org for the materials for the Sunday Bible class. Look for the class on our Facebook page if the Youtube livestream is still not working.
-Wednesday morning Bible class will be livestreamed via Zoom. Questions are below. Click this link or enter the information below in the program/app Zoom. Meeting ID: 813 9931 8006 Password: 011081
-For those worshiping at home this week: See worship preparation below to get the hymns and readings ready (or find bulletin here: https://drive.google.com/drive/folders/0BzC3y8YQ1IYcfndHWmRhQ2t6TVhhVXoyTWNVN29vcHBJMzlxcjMyWEJhRGpKM3RfNXdKMHc?usp=sharing ).
-DVDs and sermon copies are available by contacting the church office, between 9am-12pm on weekdays. Private communion is always available by appointment.
***Thank you for your understanding, feedback and prayers as we make worship decisions. We know our current situation requires many to make sacrifices, some more than others. Continue to be patient with each other, thankful for each other, and pray for each other as you come to different decisions about how you will worship at this time. Our various decisions in matters of conscience do not change the unity we have through our baptism into Jesus. Remain humble and quick to listen to each other--your fellow Christians are those for whom our Lord Jesus humbled himself and bought with his holy precious blood.***
+++
1. Devotional Thought

Today people are placing a lot of importance on a little deed—voting.
It seems like such a small thing—taking a card, filling out some bubbles... and yet a little deed done in a small corner of Saginaw can make a difference nationally, maybe even internationally!
But for Christians, that's not the most important deed today. It doesn't even make the top ten! Our vote—and even the millions of votes around the US—don't come close to the importance of the deeds of the Lord.
In Psalm 90, Moses talks about how frail not just our deeds are, but our whole lives. Dust we are, and to dust we will return (vs. 3)! We're like grass—green one day, yellow and withered the next (vs. 5-6). Even worse, the deeds that we do accomplish in our short lives are tainted with guilt. I couldn't even vote today without having bad motives mixed in with good, and selfish motives mixed in with loving ones (vss. 8-9). The very best of our few years, the most important deeds we've every done (even influencing who is president the next four years), should disappear before the eternal perfection of God and his well-deserved fury that nothing we do is good enough for him (vs. 11).
"Let your deeds be seen by your servants and your majesty by their children." (vs. 16)
Think about all of God's wonderful deeds! He planned your salvation, created the universe, entrusted it to people as a gift, proclaimed the promise of the Savior, carried out that promise throughout history as nations rose and fell, established an eternal kingdom through the death and resurrection of his Son, and brought you into that kingdom where Christ rules eternally for your good.
Think about how he brought you into that kingdom! Far better than seeing the sticker on your shirt, you have seen (or your sponsors have seen) God's deed of baptism—when he voted to make you his child. It seemed like a small thing. And yet that little deed, that washing of rebirth and renewal by the Holy Spirit, made a difference eternally in your life! God made you part of his heavenly kingdom—where his perfect policies are always working to deliver you from sin, death and the devil, and to bring you the eternal justice and righteousness of God. No matter the result of our little deeds today, God's deeds mean you can wake up tomorrow satisfied in his mercy, singing for joy (vs. 14)! And God's deeds mean that his kindness, instead of his fury, rests on us for our deeds, because he has washed away our guilt in baptism and forgiven our sinfulness because of Jesus.
What a great election day truth—and prayer! "God, let your deeds be seen by your servants today, and every day, and your majesty by their children!"
And then here is grace upon grace—God's deeds are seen in and through your deeds, too. Without God, our deeds are tiny and unimportant in the grand scheme of things. But with God's forgiveness and strength, our deeds do make a difference in his eyes. Every little bubble you filled out today is something God will use as eternal evidence of your faith in him. Every vote cast for your neighbor's good out of love for our Savior will be a deed valuable to your true King on the last day.
So we pray that we see the importance of God's wonderful deeds today! And we also pray that God establishes our deeds today, big and small, as important in his eyes through faith in Jesus.
"Establish the work of our hands for us. Yes, establish the work of our hands." (Psalm 90:17)
+++
2. Worship Preview for Sunday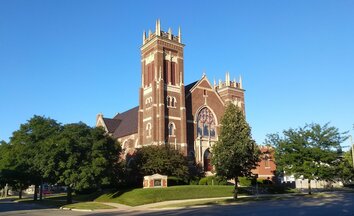 Read through the readings for Sunday during the week, while asking these questions:
What is this text saying?
What sins does this lead me to confess?
For what does this text lead me to give thanks (especially references to how God forgives those sins from #2)?
In response to this text, what will I pray for today?
Last Judgment: Jesus Will Come to Judge
We confess every Sunday that our Lord Jesus will come to judge the living and the dead. The readings for this week remind us to live in the light of the truth.
Daniel 7: 9,10 is a terrifying vision of what it will be like when our glorious God comes on the last day to judge. The records of everything we have done will be read, and those who have done evil will face fiery and eternal judgment! This vision drives us to the confession of Moses in the Psalm of the Day, Psalm 90.
In Psalm 90 Moses laments that our lives are pitifully short and yet so full of guilt before our eternal and perfect God. Yet God gives him a heart of wisdom to know that although we are frail and sinful, we can hope in our God's mercy which lasts forever. His mighty acts of salvation give us hope for a future, and even establish our frail works done out of faith in him as something pleasing to him.
Knowing that God establishes the works of our hands is the only way we can read Romans 2:2-11 without shaking! These verses reiterate that all of us deserve God's righteous judgment—especially those who think they don't deserve it. And yet, through faith in Jesus (Romans 3-5) God's judgment of believers is that their work is good, and on the last day he will reveal that and reward them with eternal life.
The Gospel lesson (sermon text), Matthew 25: 31-46, is a description of Judgment Day. The Son of Man, Jesus, will come in all his divine glory and separate those who are blessed from those who are cursed. Those who are blessed are believers who are saved by God's grace and given the inheritance of heaven. Their deeds, made valuable through faith in Jesus, will be brought as evidence to the trial to show that they were believers. Those who are cursed are those who rejected God's grace and sided with the enemies of God, the devil and his angels. They will receive their punishment, shown to be deserved by their lack of deeds before God, because of their lack of faith.
Praise God that because of Jesus we do not have to fear our judgment on the last day! Pray to God that he continues to give you a heart of wisdom that lives out of faith in Jesus and hopes in the fact that he has declared us righteous through Jesus and will declare us righteous publicly on Judgment Day!
Hymns: 29, 209, 207
Psalm: 90 (Replaced by School Chorus Song in 10:30 service)
+++
3. Bible Study--Online or On Your Own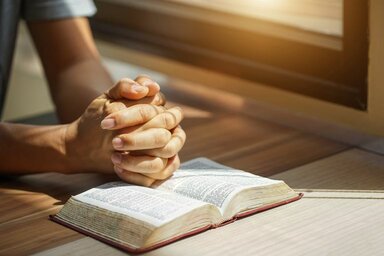 Bible Study—Matthew 25:31-46
Wednesday at 10:00am
Join Zoom Meeting
https://us02web.zoom.us/j/81399318006?pwd=ZW5JR3BDL3d1RzNTZzNTZDlreEVrZz09
Meeting ID: 813 9931 8006
Password: 011081
Read Matthew 25:31-46.
Compare verse 31 to the Old Testament reading, Daniel 7:9-10.
Read verse 34. Who are those on the right?
What has the Father done for them?
What are some notable things about the good works listed in verses 35-36?
Read verse 37-39. Describe the attitude the believers had when they did those works.
Explain verse 40. What makes a work for "my brothers," that is, Jesus' disciples, a work for Jesus?
Agree/Disagree It is good for us to put pictures of our "good works" as a church up on Facebook
Read verse 41. For whom was hell originally prepared?
Read verses 42-45. Describe a "good work" on earth that Jesus would not accept.
Agree/Disagree Jesus judges us based on our works
Agree/Disagree Christians should fear judgment day
+++
Contact
St. Paul's Lutheran Church and School
Church: 1020 Court St.
School: 2745 W. Genesee Ave.
Our address is: 1020 Court St, Saginaw, MI 48602, USA