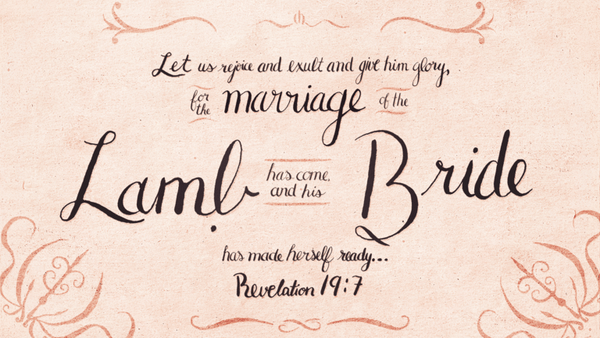 St. Paul's Weekly Update
Saints Triumphant Weekend of November 15, 2020
In this newsletter...
This newsletter includes:
Devotional Thought
Worship Preview for Sunday
Bible Study
Notes
-Sunday Worship is at 8:00am and 10:30, with Bible Class and Sunday School in-between, at the church. Monday night worship (mask-required) is at 6:30pm and will continue weekly through the month of January.
-As cases rise going into the winter season, remember that the devil will try to use this to separate you from your God. Your greatest protection at this time is the Lord, and the mighty power he gives you in his word. "Put on the full armor of God, so that you can stand against the schemes of the Devil. For our struggle is not against flesh and blood, but against... the spiritual forces of evil... Take the helmet of salvation and the sword of the Spirit, which is the word of God" (Ephesians 6:10-12... 17). This is a time for prayer, repentance, and a time to be strengthened with the means of Grace (God's Word in the Bible, Baptism, and the Lord's Supper). So, remember to set aside time to worship, whether in-person or at home. And if you are remaining home at this time, please contact the pastors to set up times for private communion. We are happy to come to you and bring Jesus' medicine of eternal life.
-This weekend we will host our Mission Speaker who was unable to come on Mission Festival. Pastor Karim Yaghlegi, who is doing Arab outreach in the Chicago area, will preach and present during the Bible class hour.
-The Livestream battle continues. The current plan is to replace the livestream box. If it's not working this Sunday, we will have a backup livestream on Facebook on our St. Paul's page.
-Wednesday morning Bible class will be livestreamed via Zoom. Questions are below. Click this link or enter the information below in the program/app Zoom. Meeting ID: 813 9931 8006 Password: 011081
-Thanksgiving Eve worship (2 services): 3:30 (Mask-required) and 6:30pm on Wednesday, November 25th.
-For those worshiping at home this week: See worship preparation below to get the hymns and readings ready (or find bulletin here: https://drive.google.com/drive/folders/0BzC3y8YQ1IYcfndHWmRhQ2t6TVhhVXoyTWNVN29vcHBJMzlxcjMyWEJhRGpKM3RfNXdKMHc?usp=sharing ).
-DVDs and sermon copies are available by contacting the church office, between 9am-12pm on weekdays.
+++
1. Devotional Thought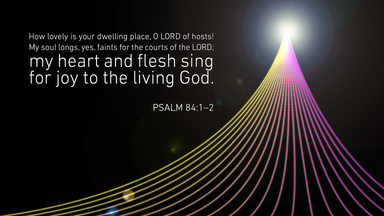 I just looked through the pictures I've taken over the last year. What nostalgia! My kids are growing up so fast, like everyone says they do. Sometimes I think, "Oh, I would give anything to have one day with her at that size again. I would give anything to go back to that day and enjoy it again."
I'm sure you have days like that. You look back on them and think, "Oh, I would love to enjoy that day, those people, and that fun again."
Imagine if you could take all the best days of your life and put together a top 1,000. Imagine how wonderful it would be to be able to live all those days again. Here's the amazing truth of Psalm 84--all 1,000 of those days put together still wouldn't be as good as being in the Lord's presence for one.
Psalm 84:10 says, "Yes, one day in your courts is better than a thousand elsewhere."
No wonder the Psalmist longs to be in God's presence more than anything else. He says, "I love your dwelling place, O LORD of Armies. My soul grows weak and even wastes away, as I long for the courtyards of the LORD. My heart and my flesh cry out for the living God."
We get to experience the joy of being in God's presence in part in worship, as he comes to us in Word and Sacrament. We'll get to experience it in full in the joy of heaven. Our restless souls will finally find their true, eternal rest there. Our eyes which shed tears of sorrow and pain will become springs of joy. We will be completely safe and perfectly loved and we will have every good thing.
As one member often puts it: "There's a better place ahead."
2. Worship Preview for Sunday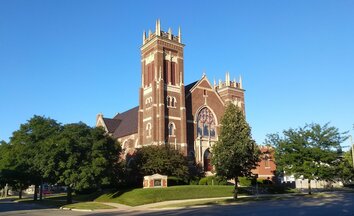 Read through the readings for Sunday during the week, while asking these questions:
What is this text saying?
What sins does this lead me to confess?
For what does this text lead me to give thanks (especially references to how God forgives those sins from #2)?
In response to this text, what will I pray for today?
Saints Triumphant: We Remain Eagerly Watchful for the Heavenly Wedding Feast
Last week was about what Jesus will do when he comes to judge the living and the dead. This week is about preparing our hearts for that day.
In the Gospel reading for Saints Triumphant, Matthew 25:1-13, Jesus tells a parable about 10 virgins (kind of like bridesmaids) waiting for the bridegroom to arrive, so the wedding party can begin. Five of the virgins were unprepared to wait so long, and so they missed out on the party. Five were prepared, and so they got to enjoy the wedding banquet. This parable is a warning and an encouragement. To us, it will seem like the bridegroom, Jesus, is taking a long time to come and bring his bride (the church, all believers) to the party. So keep watch by feeding your faith so that you won't be caught unprepared!
The OT Reading is Ezekiel 37:15-28, a prophecy that describes what the true promised land will be like when Jesus returns to take us there. Unlike the first, earthly, promised land, in this heavenly promised land God's people will never, ever sin again, and always follow God's will. They will have eternal peace and live in complete safety. This is all possible because the LORD is in that place with them, and where he is, there it is holy.
Psalm 84 is the heart of a believer rejoicing over the idea of being with God. The believer says, "I love your dwelling place, O LORD! My soul longs for it!" We enjoy small fulfillments of this psalm when we gather together with other believers in worship. The complete fulfillment of this Psalm will happen when we are finally with our Savior in heaven. That's where we want to be, because we know that "one day in your courts is better than a thousand elsewhere."
The NT Reading is Revelation 19:1-9. It is a vision of the heavenly wedding banquet of the Lamb, Jesus, and his bride, the church. The bride is clothed in something better than a beautiful wedding dress--she is clothed with God's "not guilty" verdict by which he declared them holy through the work of their bridegroom, Jesus. We look forward to that day when we will sing like the people in the vision, "Alleluia! For the Lord our God, the Almighty reigns. Let us rejoice and be glad and give him glory, because the wedding of the Lamb has come."
Hymns: 549, 206, (Distribution: 312/214), 219
+++
3. Bible Study--Online or On Your Own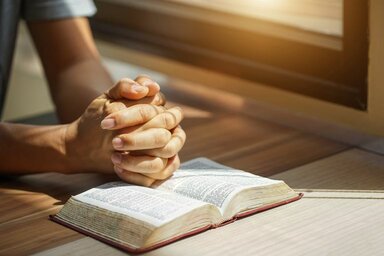 Bible Study—Matthew 25:1-13
Wednesday at 10:00am
Join Zoom Meeting
https://us02web.zoom.us/j/81399318006?pwd=ZW5JR3BDL3d1RzNTZzNTZDlreEVrZz09
Meeting ID: 813 9931 8006
Password: 011081
Read Matthew 25:1-13
For kids:
-Explain that believers are kind of like phones. We need our chargers or we will run out of batteries, and we won't be able to do anything. Jesus says that our "charger" is God's word, and we need to stay plugged in to it so that we are ready when Jesus comes back.
For adults
Jesus as the bridegroom, and the church as his bride is a common picture in the Bible. See John 3:27-30; Ephesians 5:22-33.
The wedding feast for this bridegroom and church is described in the NT reading for this Sunday, Revelation 19: 1-9.
In Matthew 24:44, Jesus instructed his believers to be ready for him to come at an unexpected hour. Read verses 4-6. How is the timing of the arrival of the bridegroom in the parable unexpected?
How did the virgins show themselves to be believers who took Matthew 24:44 to heart?
Read 1 Thessalonians 5:6-9. How can Christians "stock up" on oil?
List some "wake up" calls in the world that should remind us that Jesus is coming soon.
What are some reasons people ignore these wake-up calls?
Think about how much time and planning bridesmaids and brides do as they are preparing for the wedding day/banquet.
Read verse 8-9. List an example of a Christian who may be tempted to rely on someone else's preparation.
Read verses 10-12. Note the terrible presumption of the foolish brides! They assume Jesus will let them in and there will be no consequences for them not being ready. Think about how the bride would feel at her wedding if the bridesmaids arrive 2 hours after the ceremony!
Read verse 13, then 2 Peter 3:9. Why does Jesus seem to wait so long to arrive?
+++
Contact
St. Paul's Lutheran Church and School
Church: 1020 Court St.
School: 2745 W. Genesee Ave.
Our address is: 1020 Court St, Saginaw, MI 48602, USA