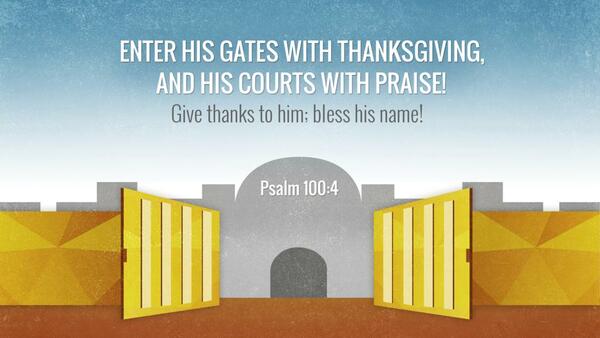 St. Paul's Weekly Update
Thanksgiving & Advent 1 Weekend of November 29, 2020
In this newsletter...
Give Thanks to the Lord for He is Good! He Mercy Endures Forever!
That truth is not only what we celebrate this Thanksgiving, but also something that helps us prepare for the celebration of Christ's first coming as we look to the second coming (Advent). Make a list of all the blessings that God has given to you. If you have a family, do that with your family. Remind each other that even and especially in 2020 God is still good, and we can always be thankful because his mercy endures forever!
The pastors at St. Paul's are thankful for all of you--for our partnership in the good news of Jesus, and for the good work that Jesus is working in you through his Word!


Notes
-Thanksgiving Eve worship tomorrow (2 services)! 3:30 (Mask-required) and 6:30pm on Wednesday, November 25th.
-Sunday Worship is at 8:00am and 10:30 (mask-optional), with Bible Class and Sunday School in-between, at the church. Between services, we continue our Bible Study, "O Lord How Shall I Meet You," focusing on the life and hymns of Paul Gerhardt and how they help us in times of trouble.
-Monday night worship (mask-required) is at 6:30pm and will continue weekly through the month of January. The last few weeks have had attendance in the high 20s, so there is plenty of room to spread out more than safely, and stay far under 20% capacity in the sanctuary (~120).
-Midweek Advent Worship will begin next week under the theme: Prepare the Way for the Lord (Wednesdays at 3:30 & 6:30). We will host two guest ELS Pastors from nearby in the first two weeks as part of a rotation.
-Our livestream expert will personally oversee renewed attempts this week. I will decline to say anything else, so that I will not become the boy who cried, "Livestream" anymore.
-For those worshiping at home this week: See worship preparation below to get the hymns and readings ready (or find bulletin here: https://drive.google.com/drive/folders/0BzC3y8YQ1IYcfndHWmRhQ2t6TVhhVXoyTWNVN29vcHBJMzlxcjMyWEJhRGpKM3RfNXdKMHc?usp=sharing ).
-DVDs and sermon copies are available by contacting the church office, between 9am-12pm on weekdays.
-Private communion always available by appointment. Call the office or call/email Pastor Naumann (412-0232); Pastor Buelow (412-0458)
+++
Worship Preview for Sunday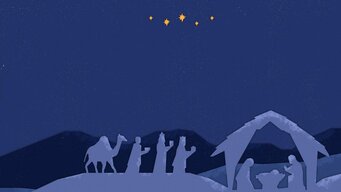 Read through the readings for Sunday during the week, while asking these questions:
What is this text saying?
What sins does this lead me to confess?
For what does this text lead me to give thanks (especially references to how God forgives those sins from #2)?
In response to this text, what will I pray for today?
Advent 1: Get Ready!
In the Gospel reading, Mark 13:26-37, Jesus tells us that the end is near, but we don't know exactly when it will be. So what do we do in the meantime? "Watch! Be alert, and pray." We devote ourselves to the Word of God and to living out our faith as we wait in faith for Christ.
The Old Testament Reading is Isaiah 64:1-9, a reading that reminds us God is the one who goes into action for those who are ready and waiting for him. But since we cannot wait perfectly because of our sin, we wait by repenting of our sleepiness and ask God to rouse us from our slumber with his forgiveness and his watchful care.
Psalm 24 is a song we also sing on Palm Sunday, another Sunday where we talk about welcoming Jesus, the King of Glory, in our hearts through faith now and with our eyes when he comes again.
The New Testament Reading is 1 Corinthians 1:3-9 (Sermon Text). It explains how we can be ready and prepared for the Christ's second Advent (coming) by God's grace.
Hymns: 4, 2, 9, 15
+++
Contact
St. Paul's Lutheran Church and School
Church: 1020 Court St.
School: 2745 W. Genesee Ave.
Our address is: 1020 Court St, Saginaw, MI 48602, USA