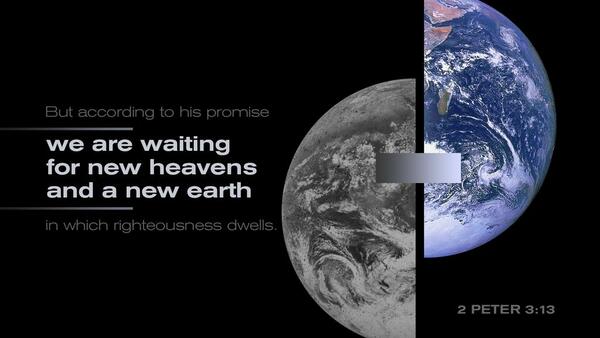 St. Paul's Weekly Update
Second Sunday in Advent Weekend of December 6, 2020
Introduction & Notes
Are we there yet?
The second Sunday in Advent is for all of us in the back seat of the car of life wondering, "Are we there yet, Jesus? Are you ever going to come back?" Maybe you're feeling that way about 2020! "Lord, will this ever be over!?"
While we wait for troubles in this life to end, the second Sunday in Advent gives us two answers to our question, "Jesus, are you coming?":
Yes, Jesus coming is sure, and it'll be here soon (as God sees it!)!
Keep listening while you wait! Hold on to the eternal Word of God so that you'll be ready!
Make sure to set aside time this Advent to focus your and your families hearts on what is important--not the glitter and the lights and the presents, but THE present given to us on Christmas, and the salvation we enjoy now and will enjoy fully when he returns. Use the worship options available to you to make worship a special time to be refreshed by God's Word, and try making a new devotion routine if you don't have one already (One option below, other options at the MLC website, complete with Children's Materials). God bless you during this season of preparing for "2nd Christmas" when Jesus comes again!


Notes
-Advent Midweek worship starts this week @ 3:30 and 6:30pm (both mask-optional) under the theme: Prepare the Way for the Lord--with Prayer and we welcome Pastor Jacob Kempfert from Gloria Dei (Glory of God) Lutheran Church.
-Sunday Worship is at 8:00am and 10:30 (mask-optional), with Bible Class and Sunday School in-between, at the church. Between services, we continue our Bible Study, "O Lord How Shall I Meet You," focusing on the life and hymns of Paul Gerhardt and how they help us in times of trouble.
-Monday night worship (mask-required) is at 6:30pm and will continue weekly through the month of January. There is plenty of room to spread out more than safely, and stay far under 20% capacity in the sanctuary (~120).
-The St. Paul's School Band recorded a virtual concert last week. Click here to watch/listen. Thank God that these students can continue to learn and grow in our school as they are taught to glorify God!
-For those worshiping at home this week: See worship preparation below to get the hymns and readings ready (or find bulletin here: https://drive.google.com/drive/folders/0BzC3y8YQ1IYcfndHWmRhQ2t6TVhhVXoyTWNVN29vcHBJMzlxcjMyWEJhRGpKM3RfNXdKMHc?usp=sharing ).
-DVDs and sermon copies are available by contacting the church office, between 9am-12pm on weekdays.
-Private communion always available by appointment. Don't let anything separate you from God's means of Grace! Call the office or call/email Pastor Naumann (412-0232); Pastor Buelow (412-0458)
+++
Worship Preview for Sunday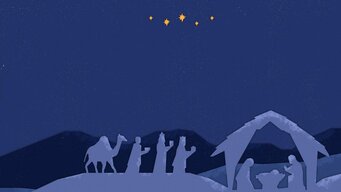 Read through the readings for Sunday during the week, while asking these questions:
What is this text saying?
What sins does this lead me to confess?
For what does this text lead me to give thanks (especially references to how God forgives those sins from #2)?
In response to this text, what will I pray for today?
Advent 2: His Coming is Sure!
In the Gospel reading, Mark 1:1-8, Scripture is fulfilled with the coming of John the Baptizer, who calls for people to prepare the way for the Lord! Just as certainly as Jesus came then, so now Jesus will be coming soon. Prepare his way by turning from sin and receiving his forgiveness!
The Old Testament Reading is Isaiah 40:1-11, a reading that tells us what message is coming when our Savior returns. It's the same message that God's Word always brings: Comfort, Comfort! Your fight in this life is over! God's eternal Word has prepared you for Christ's coming and made your hearts a highway for our God and his glory! (listen to this text as sung from Handel's Messiah)
The New Testament Reading is 2 Peter 3:8-14 (Sermon Text). This text explains why the last day seems to take a long time to come and encourages us to live in holiness and godliness as we wait.
Hymns: 11, 16 (Distribution: 27, 309), 319
Order of Service: CW p. 15
+++
Devotional Readings/Questions for December 1-8: Look forward to Christ's return!
December 1 (Tuesday): Isaiah 40:1-11
What did the Lord do in Isaiah 40:1-2?
How do these actions of the Lord make us look forward to Christ's return?
December 2 (Wednesday): Isaiah 40:1-11
What do we learn about people in Isaiah 40:8?
What do we learn about God's Word?
What good news does God's eternal Word bring in Isaiah 40:9-11 that leads us to look forward to Christ's return?
December 3 (Thursday): Psalm 85
In Psalm 85:1-3, what actions of God is the Psalmist remembering?
Based on what God has done in the past, what does the Psalmist ask God to do in verses 4-7?
What does this lead us to ask God for as we look forward to Christ's return?
December 4 (Friday): Psalm 85
What actions of God in this Psalm give you the most comfort as you look forward to Christ's return?
Who in your life needs God's action as written in this Psalm? Pray to God for to intervene with his salvation!
December 5 (Saturday): 2 Peter 3:8-15
What does 2 Peter 3:8-9 tell us about the timing of the Lord's return?
What sort of things will happen when Christ returns (verses 10-12)?
How does this make us look forward to Christ's return?
December 6 (Sunday): Designate a special time to worship. If livestreaming at home, prepare the room and the computer (and hopefully a hymnal/bulletin from online) to make this time special. Check in on a fellow member of St. Paul's after worship!
December 7 (Monday): Mark 1:1-8
Mark 1:1 talks about the "Gospel of Jesus Christ." What is the gospel of Jesus Christ?
How does the "good news" of Jesus make us look forward to Christ's return?
December 8 (Tuesday): Mark 1:1-8
Why is John the Baptist mentioned after the quotation of Isaiah 40:3? (He is the one who is preparing the way, as Isaiah prophesied!)
People came to baptism confessing their sins, and their baptism was for the forgiveness of sins. What does it mean for you that baptism washes away your sins every day?
How does the fact that you are baptized help you prepare for Christ's return?
Contact
St. Paul's Lutheran Church and School
Church: 1020 Court St.
School: 2745 W. Genesee Ave.
Our address is: 1020 Court St, Saginaw, MI 48602, USA