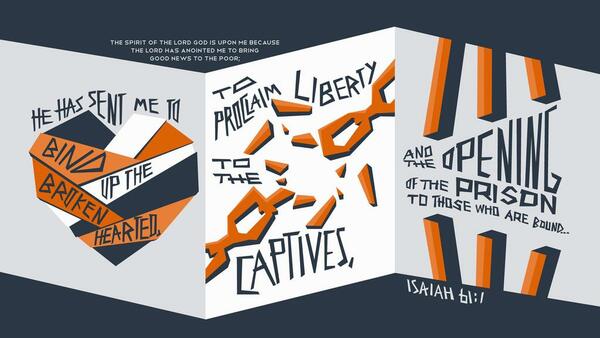 St. Paul's Weekly Update
Third Sunday in Advent Weekend of December 13, 2020
Introduction & Notes
Real Christmas
Sometimes Christmas doesn't feel like a real Christmas to me unless there's... snow! How about for you? What are the things you look for in your Christmas worship service, or decorations, or food, or presents?
This weekend is all about looking for what makes Christmas a real Christmas. It's not Christmas lights and snow. It's not things that give us warm, fuzzy Christmas feelings. Christmas is about Jesus, the Light of the World, who is worthy of all our joy and attention because he brings a message of repentance and true life.


Notes
-Masks remain required on Monday nights. On Sundays and Wednesdays, you are welcome to wear masks if you'd like to wear one, but not required. Remember the love of your Savior, which unites us in his forgiveness, and leads us to love and honor each other even when we make different decisions. "Love is patient, love is kind. It does not envy, it does not boast, it is not proud. It does not dishonor others, it is not self-seeking, it is not easily angered, it keeps no record of wrongs." 1 Corinthians 13:4-5
Prayer: Holy Spirit, Creator and sustainer of Christian unity, open my eyes to see the wonderful privilege it is to be intimately connected to the congregation into which you've brought me. Make the other members and me every vigilant to the attacks of the devil's wicked schemes to sow the seeds of disunity and discord among us. By the power of your Word, defend us from those assaults of the evil one and strengthen the bonds of unity and peace in our congregation. Use me as an instrument of your peace in that effort. In the name of Jesus, the great reconciler. Amen.
-If you are in need of assistance of any kind this Christmas, please let us know. We have many who are willing to provide food especially!
Worship Service Times
-Advent Midweek worship continues this week @ 3:30 and 6:30pm (mask-optional) under the theme: Prepare the Way for the Lord--Through Suffering and we welcome Pastor Patrick Ernst from St. John's, Frankenmuth.
-Sunday Worship is at 8:00am and 10:30 (mask-optional), with Bible Class and Sunday School in-between.
-Monday night worship (mask-required) is at 6:30pm.
-The livestream of the 3:30 Advent service and Sunday 8:00am can be found here. See worship preparation below to get the hymns and readings ready (or find bulletin here)
-DVDs and sermon copies are available by contacting the church office, between 9am-12pm on weekdays.
-Private communion always available by appointment. Don't let anything separate you from God's means of Grace! Call the office or call/email Pastor Naumann (412-0232); Pastor Buelow (412-0458)
-For other events, click on the Calendar link at the bottom of this email.
+++
Worship Preview for Sunday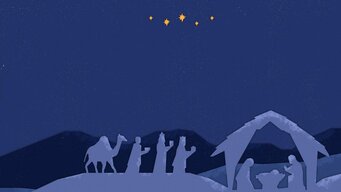 Read through the readings for Sunday during the week, while asking these questions:
What is this text saying?
What sins does this lead me to confess?
For what does this text lead me to give thanks (especially references to how God forgives those sins from #2)?
In response to this text, what will I pray for today?
Advent 3: His Coming is Better than Expected!
In the Gospel reading, John 1:6-8, 19-28, people are far too interested in the wrong things and the wrong person. So John keeps pointing them to the most important person and truth instead: The Light of the World, Jesus. Let John point you to him this Christmas season!
The Old Testament Reading is Isaiah 61:1-3, 10-11 (Sermon text), words of the pre-incarnate Christ about his mission which is better than what Israel could have ever expected. They probably wanted him to rebuild their homes; instead he would rebuild their hearts. They wanted him to free them from oppressive nations; he would free them from the slavery of their sins. Don't look for a Savior that is worse than expected and gives only earthly things--instead rejoice in the LORD who everlasting blessings.
The New Testament Reading is 1 Thessalonians 5:16-24. Short punchy commands from God tell us how to look forward to a Christmas that is better than expected: Rejoice always! Pray continually! Give thanks in all circumstances! Test everything, hold on to what is good! How can we do all these things? We can't; but God can. He will sanctify us--set us apart as holy--because he is faithful to his promises.
Hymns: 18, 14, 85, 12
Psalm: 71
Order of Service: CW p. 15
+++
Devotional Readings/Questions for December 9-15: Rejoice in your Savior!
December 9 (Wednesday): Isaiah 61:1-3
Who is "me" in verse 1 (Check Luke 4:16-21 if you need help)?
Pick one of the things the Servant of the Lord is going to do and put in your own words what it means for you.
December 10 (Thursday): Isaiah 61:10-11
Why will this person rejoice?
Write down one thing from these verses that can lead you to rejoice today.
December 11 (Friday): 1 Thessalonians 5:16-24
What things does Paul tell the Thessalonians to do in these verses?
How do rejoicing and prayer and thanksgiving often go together?
December 12 (Saturday): 1 Thessalonians 5:16-24
What are some things we do around Christmas time that should be "tested" to see if they are good?
How do we test things in our lives to see if they are good or not?
What does it mean that your God is the God of peace?
God will make you blameless on the day Jesus returns. How does that give you joy right now?
December 13 (Sunday): Designate a special time to worship. If livestreaming at home, prepare the room and the computer (and hopefully a hymnal/bulletin from online) to make this time special. Check in on a fellow member of St. Paul's after worship!
December 14 (Monday): John 1:6-8
Why was John sent?
Who is "the light"?
Think of times in life when light brings you joy.
December 15 (Tuesday): John 1:19-28
Who did John say he was?
Why do you think people though John was the promised Savior?
John's attitude in verse 27 is a humble focus on the Savior. In what ways can a humble focus on your Savior lead to joy?
Contact
St. Paul's Lutheran Church and School
Church: 1020 Court St.
School: 2745 W. Genesee Ave.
Our address is: 1020 Court St, Saginaw, MI 48602, USA