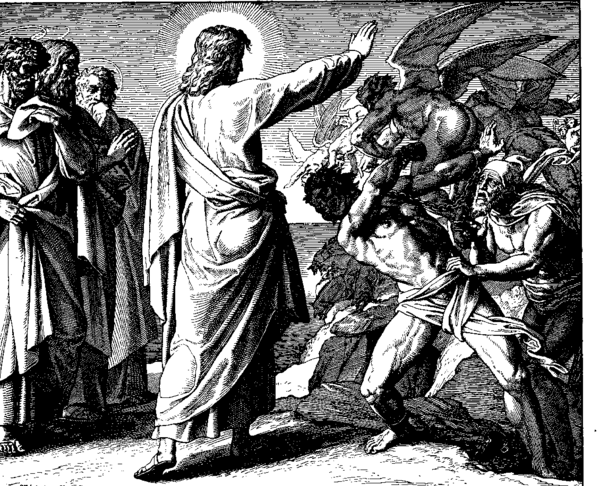 St. Paul's Weekly Update
Fourth Sunday after Epiphany Weekend of January 31, 2020
Introduction & Notes
We Are Surrounded
The prayer of the day for this Sunday starts this way: Lord God, you know that we are surrounded by many dangers... No one needs to remind us of that, do they? And the prayer gets worse! It continues: ...we often stumble and fall.
Not only are we surrounded by many dangers, but we also often stumble and fall because of them, falling into sin and doubt. Which is why we need the end of the prayer!
Strengthen us in body and mind, and bring us safely through all temptations; through Jesus Christ, your Son, our Lord, who lives and reigns with you and the Holy Spirit, one God, now and forever. Amen.
We are surrounded by danger. We stumble and fall. So we pray! We pray to Jesus Christ our Savior and Lord who never stumbled and never fell, even when facing the Devil and his demons (see the gospel text for this week). We pray to him for strength, and through Word and Sacrament, he gives it. Through faith in him we are declared righteous--free from the danger of sin--and we are surrounded by something else...
"Surely, LORD, you bless the righteous; you surround them with your favor as with a shield." Psalm 5:12
Surrounded with God's favor, you have nothing to fear today.
Worship & Bible Class
-- Sunday Worship is at 8:00am and 10:30 (mask-optional), with Bible Class and Sunday School in-between.
-- Monday night worship (mask-required) is at 6:30pm.
-- The livestream of Sunday 8:00am can be found here (Sunday Bible study livestream can be found there as well). See worship preparation below to get the hymns and readings ready (or find bulletin here)
-- Private communion always available by appointment. Don't let anything separate you from God's means of grace! Call the office or call/email Pastor Naumann (412-0232); Pastor Buelow (412-0458)
--Wednesday Bible studies continue! Both studies are still in the church basement for now. Civil Government continues in the morning, and Jeremiah will continue in the 7pm class (find Jeremiah class materials by clicking here). Join today at 10am or 7pm in the same way--through the Zoom app, meeting ID: 813 9931 8006, passcode: 011081, or click: https://us02web.zoom.us/j/81399318006?pwd=ZW5JR3BDL3d1RzNTZzNTZDlreEVrZz09
-- Check the latest bulletin & the calendar for up to date announcements.
-- Reminder that we have a great St. Paul's App for android phones (click here) that you can use personally and share with others who might be interested. You can find service videos, sermon podcasts, weekly updates and more!
+++
Worship Preview for Sunday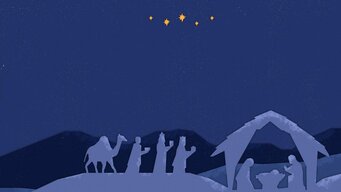 The worship notes with study questions and answers below taken from wels.net/worship-help
Epiphany 4: Jesus is Revealed
by Setting Captives Free
We call Jesus our Redeemer. The word "redeem" means to buy back from capture and captivity, to pay a ransom. As sinful human beings, we were captive to the law of God because of our sin and the consequences of sin, principally death. But Jesus has set us free from the law, its threats, and its curses, by keeping God's law for us perfectly. As Christians, we are no longer "under law, but under grace" (Romans 6:14). But we are not to abuse our Christian freedom. Instead, Jesus has set us free so we will become slaves to righteousness, serving others in love, always thanking our Redeemer.
First Lesson – Deuteronomy 18:15-20
What request did the people of Israel have for the Lord when they had previously assembled at Mt. Horeb (Sinai)?
The Israelites asked that the Lord no longer speak to them with his own voice—in all his majesty. They feared they would die. We sinners cannot deal with holy God in his full glory, as the Lord had told Moses: "You cannot see my face, for no one may see me and live" (Exodus 33:20).
Whom was the Lord going to send?
The Lord was going to send a prophet from among the people of Israel who would speak on God's behalf. He meant his own Son, our Savior Jesus.
Which is worse, for a preacher to speak a little that God has not commanded, or to speak in the name of other gods?
Preaching a little false doctrine is just as bad as advocating idolatry. God insists on passing along his Word of Truth 100 percent. Only the truth can combat the father of lies. (See today's Gospel, Mark 1:21-28.)
Second Lesson – Hebrews 3:1-6
Who was greater, Moses or Jesus? Why?
Jesus was greater than Moses. Moses was a faithful servant over God's house, but Jesus is God's Son who is over God's house. Jesus was faithful even when God told him to die on the cross for us with the world's guilt on him.
Who or what is God's house on this earth?
We are God's house, as long as we hold onto our courage and don't fall away from Christ when others try to influence us. God's Spirit lives in all Christians together and individually. We have become God's holy house by faith.
What will happen if we don't fix our thoughts on Jesus and don't hold onto the eternal hope Jesus gives?
If we do not, God will not live in us anymore. We will not live with God forever. We will die apart from him, with the devil.
Gospel – Mark 1:21-28
What struck people when Jesus taught?
Jesus amazed people because he taught others based on his own authority (verses 22, 27), while the Jewish teachers of the law often based their teachings on quotes from famous rabbis.
How did Jesus demonstrate his authority?
Jesus shows his authority by casting out an evil spirit. (Note how the demon tried to scare/ deceive people by screaming out the truth.) Jesus is God. He has the power, ability, and willingness to set us free from the devil and all harm.
Hymns: 584/591, 395, 529
Psalm: 62 (special setting)
Order of Service: Morning Praise (New Service Settings)
+++
Helps to Share Your Faith & Bible Reading Links
Simple Website for Reaching Out
Sometimes you wish you could point someone to a simple diagram or explanation of a Bible truth (or you want to brush up on it yourself). Understandchristianity.com is a wonderful website made by WELS pastors that you can share with people who know or use yourself. For an example, check out the two pictures at the bottom of the email.
Another easy way to reach out-- share our app!


Bible Reading
-- Through my Bible in 3 years from Wels.net. You can either read or listen. Also available on the WELS app (search WELS in your app store).
--The God's Story of Salvation plan from the Forward in Christ magazine. You won't read ever verse or chapter, but you will grow in faith as you read chronologically through sections of the Bible and see God's grace in each account. It's not too late to get started! Go online to forwardinchrist.net/bible-readings-2021 .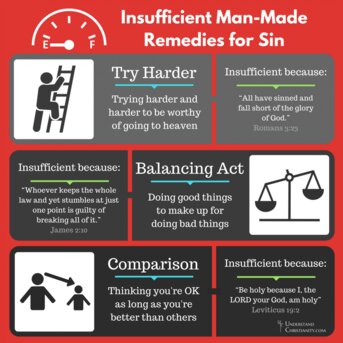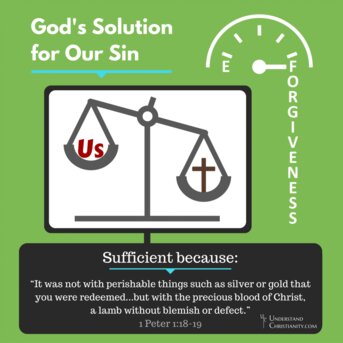 Contact
St. Paul's Lutheran Church and School
Church: 1020 Court St.
School: 2745 W. Genesee Ave.
Our address is: 1020 Court St, Saginaw, MI 48602, USA