Weekly Newsletter 6/17/2022
Unique Request for HELP...
NEEDED
1 truck with trailer & 1 additional SUV
JULY 20 to pick up VBS DECORATIONS in Litiz.
Please talk to Emily or contact the church office if you are able to help out. This would save our VBS crafting volunteers time and the Children's Ministry budget
a lot of money! The decorations available are stage production quality and being passed on to us FREE!
All invited to Card Ministry
CARD MINISTRY WILL MEET
MONDAY, JUNE 20 AT 1:00
EVERYONE WELCOME!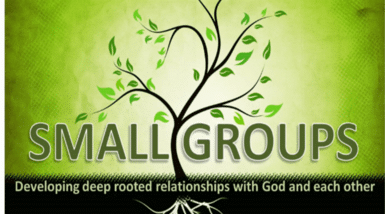 Pastor David & the Leadership Team
would like to hear from you!
2022 is the Year of Fellowship at Trinity Church. This fall we are launching a new Small Group Ministry!
Please take the brief survey at:
https://www.surveymonkey.com/HP6G58S
Or pick up a printed copy located on the lobby desk to help us understand more of how we can develop this ministry to best serve our church family & our community! Thank you!
JOIN US TO TALK ABOUT
SMALL GROUP MINISTRY JUNE 26 11:45am - 1:30
(lunch & childcare provided, please RSVP)
You are invited to a one-time, no-commitment meeting to pray and plan for the Small Group ministry we are launching this fall at Trinity.
RSVP through Signup Genius at this link https://www.signupgenius.com/go/10C0D4DADA82AA2F9CF8-small or email Pastor David at
(For needed childcare, let us know the # & age of your children.)
REMINDER PARENTS:
There will be no nursery or ActivateKidz Sunday, June 19th so kids can come to church with Dad for Father's Day!
VBS 2022, AUG 1st—5th
The VBS donation list will be posted online and in the newsletter by Sunday, June 26. VBS Craft nights will be in July. Watch for dates to be announced. Get your kids registered by the end of June if
possible...Miss Emily is preparing for 200 kids!
Finance Update
In the coming weeks a financial overview will be part of the weekly newsletter with more detailed information available on our website. It's important to us that you know exactly where and how your contributions to Trinity are being used.
There is a bulletin board at the end of the office hallway used to post all of the "business" of the church. You can always check there for financial information, the most current Leadership Team Meeting Minutes and any other current update relating to the business side of the church.
FACTS:
2022 BUDGET: $295,548
Needed monthly to meet budget: $24,629
(received: $26,353)
10.7% ($8,462) of undesignated income was used for benevolence (charity/humanity/outreach) this quarter.
An additional $1,841 was donated to various
benevolences per your individual designated offerings.
New for 2023 Offering Envelopes
In an effort to cut down on waste and use money wisely,
IF YOU WANT OFFERING ENVELOPES FOR 2023 YOU MUST CONTACT THE CHURCH OFFICE
ON OR BEFORE AUGUST 31!
As more people use the online giving, less are wanting the weekly offering envelopes. Envelopes will be ordered September 1 for those that have contacted the office.
Church Office Hours
The church office is OPEN
MONDAY THRU THURSDAY, 9a - 1p*
*Because of how busy the church is throughout the week, please be aware that appointments must be scheduled through the church office if you would like to meet with Pastor David
GIFT CARDS we have in stock:

Amazon, AMC Theaters, Bason's Coffee, Big Lots, Bath & Body Works, Burger King, Cracker Barrel, CVS, Domino's, Giant, Happy Dining, Home Depot, Lowes, Moe's, Olive Garden, Panera, Red Lobster, Red Robin, Sheetz, Starbucks, Subway, Taco Bell, Wal Mart, Weis
PLUS hundreds more to order from
Your purchase benefits the LIVING STONES FUND!
Stop by the church office Monday thru Thursday, 9-1 or call your order in and pick up on Sunday!

In our Thoughts and Prayers
Our Church Family:
Sandy Reabuck, Peggie Warntz & family, Mim Cropf, Sam Morrow, Alison Spencer
Extended Family:
Weston Treas, Kerry Enright, Emily Cozzie, Pam & Donnie, Earl & Annette, Joe Lauver, Elaine, Betty, Tyler, Dale, Ben, Jennifer Derr, Ruby Serefini, Jim Dickson,
Alicia Ogg
LAMbs:
Betty Barnhart, Christine Bialecki,
Miriam Cropf, Jim Fasold, Doris Freese, Peggy Gerst, George & Kate Humbert, Sam Morrow, Carole Ovelman, Shirley Santucci, Wealthy Shutt, Randy Swartz, Darlene Swope
Serving in the Military:
Damon Blevins, Dan Harris, Heather Muse, Janessa Nichols, Ian Robinson, Nick Seybert, Dakota Sweeney, Joshua Taylor
Local Law Enforcement:
Clay Fahringer
Circle of Prayer Churches:
Evangelical Middletown, Salladasburg, Broad Top, Pleasant Gap, Christ Benton, Charlestown Mercersburg, Falls, Fairfield Montoursville, Mount Zion Dillsburg, Christ Community Altoona
Email or call the church office with any prayer requests
trinity.secretary@verizon.net
570-275-1255
Financial Information

Contributions Received 6/12/2022:
General Fund: $7,935.97
(used for utilities, missions, programming, maintenance…)
Living Stones Fund: $1,366
(used for "major" building upkeep/projects & HVAC)
Love in Action (to date): $4,428
Our address is: Danville, PA 17821, USA