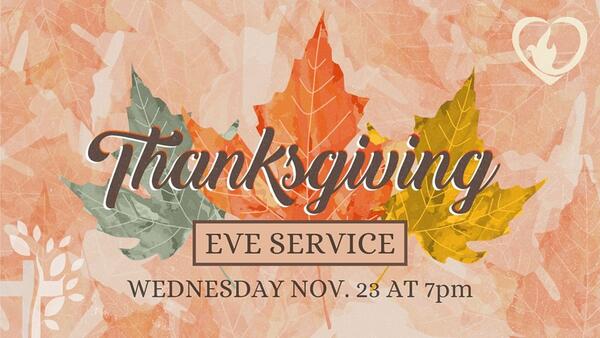 Thanksgiving Eve Service
Join us Tonight at 7pm In-Person & Online!
Give Thanks
This going to be a special night. We've got some beautiful testimonies of God's goodness to be shared by people of all ages, including youth from last weekend's Fall Retreat, people who've been members of Trinity most of their lives, and people who are brand new to our church family!
Whether you can make it in person or tune in online, you don't want to miss it. This is such a special way to enter the holidays by reseting our focus on gratitude and worship. See you soon!
Our address is: Danville, PA 17821, USA