Weekly Newsletter 3/17/2023
THIS WEEK AT TRINITY...
Sun, 3/19:
Mon, 3/20:
Joyful Noises, 8:30am
Prayer Shawl, 10am
Warriors for Christ, 6pm
Wild at Heart, 7pm
Tues, 3/21:
Quilters, 8am
Purpose Driven Women, 6pm
Quilters Guild, 7pm
Ping Pong, 7pm
Thurs, 3/23:
Warriors for Christ, 6pm
Grace Fueled Women, 7pm
Fri, 3/24:
Sun, 3/26:
Next Steps Town Hall Immediately following 2nd service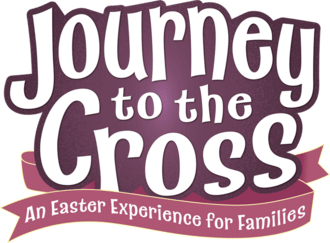 Sunday, April 2
3:00PM
Journey to the Cross is a powerfully moving, multisensory family event that takes people along the path that Jesus walked during his last days on earth.
Activities focused on Jesus' love and forgiveness demonstrate the real
meaning of Easter: our risen Christ 's victory over death! Designed specifically for parents and their children to experience together, this event teaches about the life-changing message of the cross in a way that everyone can understand, and no one will forget.
An Easter journey you will never forget!
Prepare Your Heart for Worship
Sundays during Lent we will close the sanctuary doors
10 minutes prior to
worship service to allow for a time of prayer and reflection.
Please enter in silence and
prepare your heart for worship.
LENTEN MISSION PROJECT
Choose the mission or missions you want to support throughout Lent!
-Trinity Youth donations are designated specifically for their mission trip in June
-"Rescue Pets Serving Vets" is an organization located in Benton that rescues pets and pairs them with a veteran in need.
-Sierra Leone contributions will go to keep pastors in full-time ministry. It provides the necessary support for pastors to devote themselves to making disciples for Jesus Christ.
Be sure to write the designation on your donation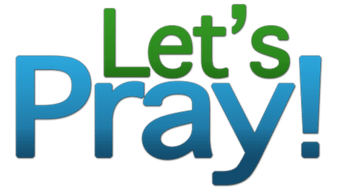 The church is asked to be in
prayer about:
-discernment of our future denomination
-our relationships with the community and other churches
-practical and financial needs
-missional growth as a result of this change
Weekly Financial Update
Each one must give as he has decided in his heart, not reluctantly or under compulsion, for God loves a cheerful giver. -2 Corinthians 9:7
Total Contributions Received 3/12/2023:
General Fund: $4,130.37
This is 67% of weekly amt needed for ministry & operations
Living Stones Building Fund: $1,080
Balance to date: $24,199.73
Disaffiliation donations to date: $13,380
($210,000 total needed)
Love in Action (balance to date): $3,375
In Our Thoughts and Prayers

Our Church Family:
MareKay Wray, Liz Nevius, Jean Hagenbuch, Pat Fasold & family, June Curran & family, Mike Enright, Verna Everett, Janessa Nichols, Ken Millar
Extended Family:
Jean, Gayle, Wanda, Destiny, Marjorie, Renee & John Jensen, Robert Kauwell, Greg, Cynthia, Stephen, Bobbie, Eli, Dale, Mike & Linda Balzer, Margaret & Paul Patton, Brenda & Scott Fry, Terry Kitchen
LAMbs:
Betty Barnhart, Christine Bialecki,
Miriam Cropf, Barb Daise, Jim Fasold, Doris Freese, Terry Gearhart, Peggy Gerst, Rev. Rayvon Hilliard, George & Kate Humbert, Carole Ovelman, Shirley Santucci, Randy Swartz,
MareKay Wray
Serving in the Military:
Damon Blevins, Dan Harris, Heather Muse, Janessa Nichols, Ian Robinson, Nick Seybert, Dakota Sweeney, Joshua Taylor
Local Law Enforcement:
Ryan Pander
Pray for Churches and Pastors disaffiliating from the UMC
Email or call the church office with any prayer requests
trinity.secretary@verizon.net
570-275-1255
Our address is: Danville, PA 17821, USA