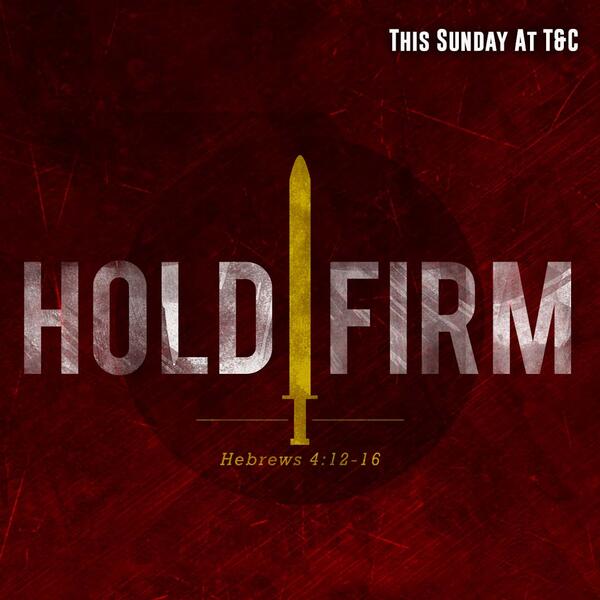 What's Happening
News, Events, Prayer Requests and More From T&C
Join Us As We Show Appreciation!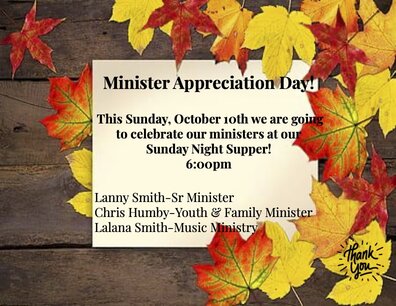 We'll celebrate and appreciate our pastors at our Sunday Night Supper! See you there!
Upcoming Events
Download
Andy Marler will lead a Bible class for all interested adults in the Cornerstone Room.
Wednesday, October 6th  •  7–8 pm (CDT)
Download
Join our women's study as they take a chronological journey through the Bible. Contact the church office for more information.
Tuesday, October 12th  •  9:30–11:00 am (CDT)
Download
Join us for a great night at the pumpkin patch! There will be hot dogs, a corn maze, tractor rides, hay rides and so much more.
Wednesday, October 13th  •  5:30–7:30 pm (CDT)
Studying Hebrews 4
Jesus the Great High Priest - Hebrews 4:14-5:10
Open It
1. To whom do you often turn when you feel discouraged? Why?
2. How do you typically respond to folks who get in trouble—anger? impatience? sympathy? pity? encouragement? disgust?
3. If Jesus walked in the room right now, how do you think you might feel?
Explore It
1. To what important spiritual leader did the author of Hebrews compare Jesus? (4:14)
2. In what way is Jesus the ultimate high priest? (4:15)
3. In what ways was Jesus tempted? (4:15)
4. How is Jesus able to sympathize with us? (4:15)
5. Because of Jesus' superior high priesthood, how can forgiven sinners approach God? (4:16)
6. How does Christ respond to those who approach Him in faith? (4:15-16) Why?
7. What is the role and primary duty of a high priest? (5:1)
8. What makes a good high priest sympathetic to those he represents? (5:2)
9. For whom did a high priest offer sacrifices? (5:3)
10. Who chose Israel's high priests? (5:4)
11. How is Jesus like Melchizedek? (5:6)
12. In what priestly activities did Jesus engage while on earth? (5:7)
13. What did Jesus' sufferings teach Him? (5:8)
14. Who is described in this passage as the "source of eternal salvation"? (5:9)
Get It
1. How does it encourage you to have Jesus as your high priest?
2. What is the difference between sinning and being tempted?
3. How would the need for priests to offer sacrifices for their own sins have applied to Jesus Christ?
4. How did suffering to the point of death give Jesus insights into obedience?
5. Why do you think suffering was part of God's will for Jesus as our high priest?
6. How does the sympathy and understanding nature of Christ motivate you to turn to Him when temptations arise?
7. What does it mean for us to approach God?
8. How can we honor Christ as our high priest?
9. What does it mean to you that Jesus has gone through the problems and temptations you face?
10. For what specific area of your life do you need to approach Jesus and ask for mercy and grace?
Apply It
1. When will you pray each day this week, approaching God through Christ?
2. What steps do you need to take this week to follow the obedient example of Jesus, who did God's will even when it resulted in personal suffering?
Our address is: 616 Northeast Washington Boulevard, Bartlesville, OK, 74006