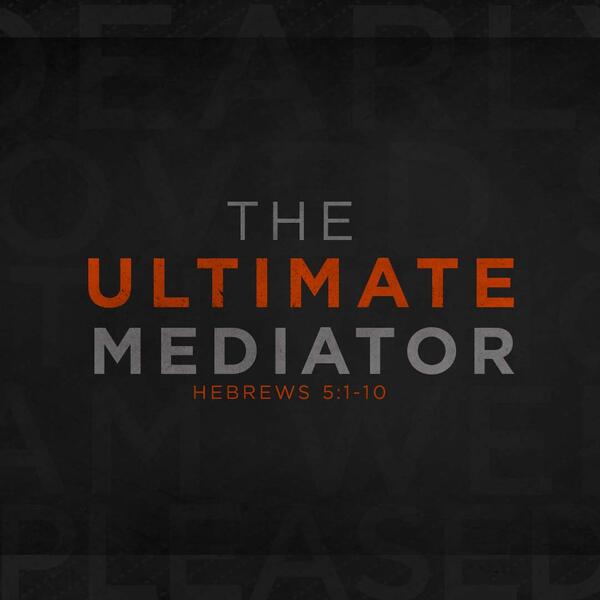 What's Happening
News, Events, Prayer Requests and More From T&C
Secured With Confidence - Hebrews 4-5
SECURED WITH CONFIDENCE
HEBREWS 4:14-16; 5:1-6
MAIN POINT
No matter what life brings, we can live in a state of confidence because Jesus secured our salvation and acceptance before God.
INTRODUCTION
Have you ever met anyone famous? Who was it? What were the circumstances?
How did you feel before, during, and after that meeting?
What is one thing that might have made you more confident during that experience?
Some people equate approaching God with meeting an earthly VIP (very important person). As a result, they feel intimidated or hesitant to approach God. But God wants us to know that we can approach Him confidently and boldly, not because of what we have done but because of what Jesus has done. No matter what life brings, we can live in a state of confidence because Jesus secured our salvation and acceptance before God.
UNDERSTANDING
How confident are you when you approach the Lord in prayer or in Bible study? When do you feel most confident? Least confident?
Why would God want us to be confident when we come to Him?
READ HEBREWS 4:14-15.
What does it mean that Jesus can "sympathize" with our weaknesses? Why is this important?
While Jesus is God's Son, He came to earth and became a man. He understands our struggles and human weaknesses. The term "weakness" includes any form of human failure or stumbling. Jesus was tested but did not sin. Jesus undoubtedly faced a full range of temptations, but He never yielded to sin.
How would you explain approaching God to a new believer?
What kinds of things might hold people back from approaching God? How does reflecting on Jesus as our High Priest help us with those issues?
God is accessible. We can take the initiative to approach His throne, trusting God to be receptive to us. We can approach with boldness, or reverent confidence, because God has the grace that we need. According to the Holman New Testament Commentary (vol. 10, p. 74), "It is the attitude of customers coming to a store seeking an important item which they know is plentifully stocked."
Sometime people find it hard to approach God because other humans have let them down. This study provides a good opportunity to stress the difference between placing confidence in God and trusting other people. People will let us down, but God has promised to supply what we need.
What happens when we approach God's throne of grace? How does this equip us to serve God?
Can you remember a time in your life when this was particularly real to you? What were the circumstances?
We "receive mercy and find grace." Mercy and grace refer to God's pardon for our sin, which can be claimed by believers because of "We "receive mercy and find grace." Mercy and grace refer to God's pardon for our sin, which can be claimed by believers because of Christ's saving sacrifice. God gives us mercy, and we then find grace to move beyond our sinful condition.
God gives us strength to serve Him. Notice that mercy and grace are not necessarily given in advance—they are "to help us at the proper time." We can count on God's strength when we need it. See 2 Corinthians 12:9. By showing God's mercy and grace to others, we demonstrate Christ to a watching world.
READ HEBREW 5:1-6.
What was the job of a priest?
How does Jesus compare to human priests? Why did the writer of Hebrews choose to make this comparison?
The readers of Hebrews came from a Jewish background, in which the high priest was the head of the Sanhedrin, or supreme court. The Jewish people relied on the high priest to make sacrifices to God on their behalf—to keep them in a right relationship with God.
Jesus was and is a different kind of Priest. He was sinless, so He did not need to offer a sacrifice for His sins. Aaron, on the other hand, was a human high priest. He was a sinner, so he had to make sin offering for himself as well as the people.
The writer of Hebrews quotes Psalm 110:4, a reference to Melchizedek. Melchizedek was both a king and a priest (Gen. 14:18). Jesus also was a King and a Priest, but He took the titles to a new level by being the sinless Son of God. Jesus was the perfect High Priest appointed by God. He became human to sympathize with those He represents while providing the perfect sacrifice for our sins.
In today's world, how do people attempt to connect with God in ways other than Jesus?
Some people place their trust in human religious leaders. Others focus on actions, such as public service, church attendance, giving of their time, and contributing financially to good causes. All of these are based on human efforts that are ineffective. They attempt to do what Christ has already done. He makes it possible for us to approach God with confidence.
APPLICATION
Help your group identify how the truths from the Scripture passage apply directly to their lives.
How has this study changed your understanding of Jesus' sacrifice?
What are some ways the way you approach God needs to change in light of this truth?
How are you going to make sure you keep your eyes on Jesus and His sacrifice as you approach God in confidence? Why is it important that you do so?
PRAYER
As you pray, thank God that Jesus is your High Priest. Pray confidently before God and thank Him for the privilege of doing so. Pray that your group would embrace the confidence they have because of Jesus as they relate to God this week.
Our address is: 616 Northeast Washington Boulevard, Bartlesville, OK, 74006