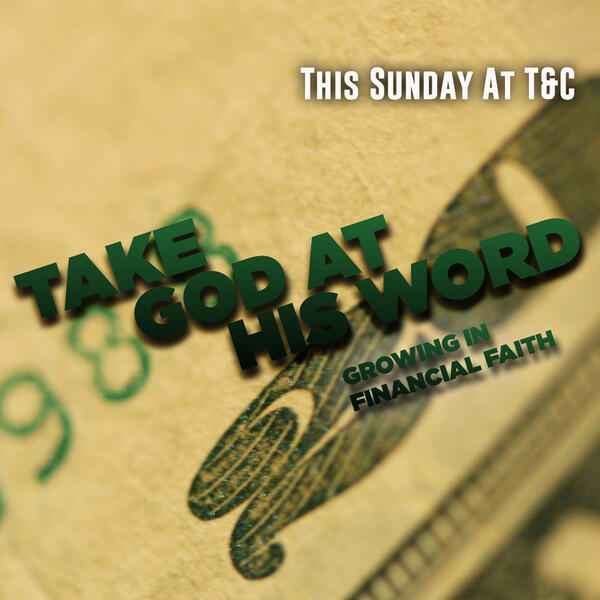 What's Happening
News, Events, Prayer Requests and More From T&C
Grace, Truth and Love
Sowing Generously—2 Corinthians 9:6–15
Open It
What images come to your mind when you hear about a "cheerful giver"?
Who is the most generous person you know? Why do you think so?
Explore It
Why did Paul begin this passage with a discussion of farming? (9:6)
How should we give? Why? (9:7)
What promise does God give to believers who do give generously? (9:8)
For what reason did Paul quote Scripture here? (9:9)
What does God provide? (9:10)
What results from the generosity of Christians? (9:11)
What was the most important benefit that would arise from the collection for the Jerusalem church? (9:12–14)
For what kind of gift did Paul praise God in his letter? (9:15)
Get It
Why does God love a cheerful giver over someone who grudgingly gives large sums of money?
What does this passage tell us about motivating people?
What does this passage tell us about accountability?
What does this passage tell us about the relationship between Christian faith and giving?
What could a reluctant giver do to become a more cheerful giver?
Why does giving in a grudging manner make any difference if the need is met?
How should you react when other Christians give generously to you or your family?
What principles of accountability should govern Christian giving?
Apply It
What could you do this week to encourage a Christian friend to be a cheerful giver?
What is one way you can set an example of giving?
How can you remind yourself of God's generosity the next time you are tempted to hold back from giving cheerfully?
Our address is: 616 Northeast Washington Boulevard, Bartlesville, OK, 74006