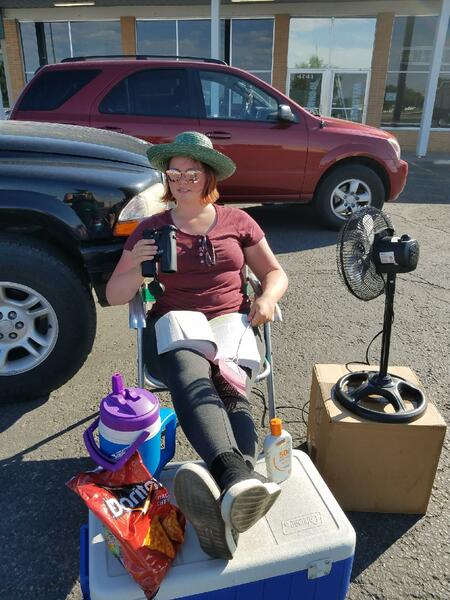 Join Us For Drive-In Church
One Service at 9:30 AM
Last Sunday was our first Sunday back out in the parking lot for Drive-In Church. It was so nice to get outside and visit with each other!
We are planning to hold Drive-in Church throughout the whole summer, June through August, with just the one service at 9:30 AM. The online service will still be at 9:30 AM on Facebook Live, but the service broadcasted on KUYO Radio AM 830 will only be aired one more week.
We would love to have you join us in the parking lot as we worship together either in your vehicle or sitting outside in lawn chairs, and we will soon have the service streamed inside on the screens if sitting indoors is more comfortable for you. You have choices!
Tell your friends and pack them and your family up in your car or truck and meet us this coming Sunday. We can't wait to see you!
A Huge "Thank You!"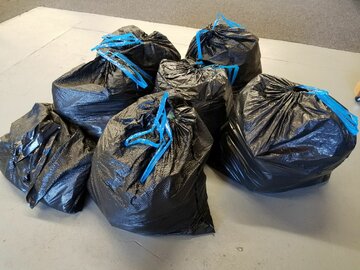 It's not trash and it's not Santa's bags of goodies ... but what it is, is your overwhelming response to our request for help with Crisis Care Kits to send around the world to those in need through the Nazarene Global Missions.
63 bags of shampoo, soap, toothpaste, toothbrushes, bandages, clippers, combs, tissues, towels and stuffed toys are prepared for Pastor Jim and Kim to take to the District Assembly on behalf of The Fort Ministry later this week.
We are so pleased at the generosity of our church family! When there is a need, you, the church step up and really shine! Thank you to each one of you who donated money to purchase the items or bagged up the kits yourselves! We are so blessed by your giving hearts!
Mills 100th Anniversary & Our Booth
This Sat., June 12th, from 9 AM to 10:30 PM, Mills will celebrate its 100th Anniversary with an array of activities to include a parade, booths, entertainment, food, concerts with Sarah Evans and Aquile from NBC's The Voice, and much more.
The Fort Ministry will have a fishing booth for kids along with a raffle to raise funds for our Youth Ministry. The booth will take place from 9 to 5. If you have an item you would like to donate to the raffle, we are still collecting raffle items.
We are still looking for volunteers to work the booth for 2 hour sessions. We need 1 person from 9 to 11 AM, 1 person from 1 to 3 PM, and 1 person from 3 to 5 PM. If you are available to help, please contact Deborah by emailing your contact info. and the time you are available to connect@thefortministry.com by Friday morning.
Come on out to the event to support the city of Mills as well as to support our booth for The Fort Ministry. Hope to see you Saturday!
Prayer
"Create in me a pure heart, O God, and renew a steadfast spirit within me." Psalm 51:10
Dear God, in the name of Jesus I pray for a pure heart and a steadfast spirit of faithfulness. Help me to always have willing spirit, God. Please help me to shape a "Genesis week" from the chaos of my life. In the precious Name of Jesus, Amen.
Cheryl Flores - Prayer Ministry Leader
ABIDE ACQUIRE ADVANCE
Our address is: 4741 W Yellowstone Hwy, Mills, WY 82604, USA