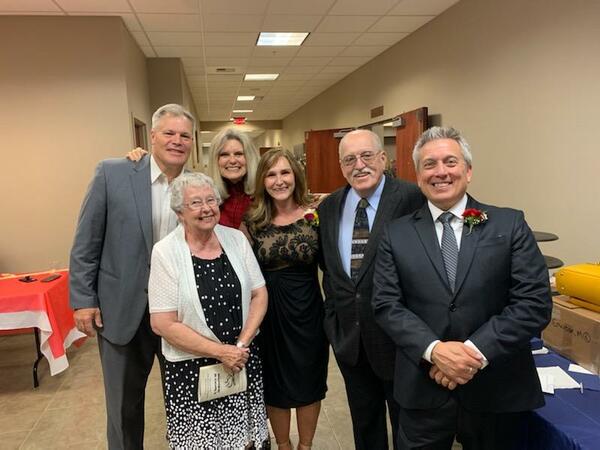 Pastor Jim Shade Ordained
Wasn't he already a pastor???
Exciting Day
This past Sunday, June 12th, in Billings, MT, Pastor Jim became fully ordained under The Church of the Nazarene!
You may ask, "Wasn't Pastor Jim already ordained?" The short answer is "Yes." So don't panic if Pastor Jim performed your wedding before; you are still legally married! Pastor Jim is fully ordained under a different denomination, and based on this ordination, he has held a license to practice ministry under The Church of the Nazarene. Different denominations have different educational standards for ordination, so over the past several years, Pastor Jim has completed the extra requirements to receive full ordination under The Church of the Nazarene, superseding the temporary license.
Our church family and staff want to extend all congratulations to Pastor Jim and his family for this accomplishment, recognizing the many hours he has poured into books, papers, and discussions to achieve this goal.
Pictured above: Back row – Rocky Mt. District Superintendent, Pastor Bob Skinner and his wife, Colleen. From left to right – Pastor Jim's mom, Idella; Pastor Jim's wife, Kim; Pastor Jim's dad, David; and Pastor Jim.
City of Mills 100th Anniversary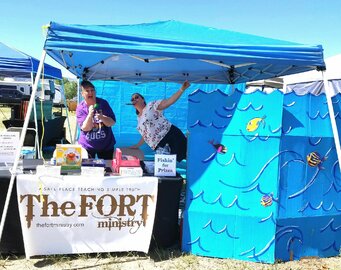 A huge "thank you" to all of the volunteers who came out in the dust and heat to help at The Fort Ministry booth during the Mills 100th Anniversary Celebration.
It was a crazy good time and so was the help!
Three items were raffled to benefit the Youth Ministry and a "Fishing for Prizes" activity was popular with the kids.
Pictured: Volunteer Evony Charest, "the fisher" reeling in volunteer, Rhonda Stark, "the catch." As you can tell, we have fun when we work and play together!
Get Involved!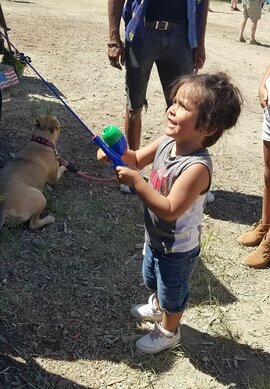 There is always something to get involved in at The Fort Ministry!
Pictured is a young boy at the booth mentioned above, excited to see what prize he will catch at the booth. What joy it was to see each kid's smile when they opened their fish's mouth and found the candy!
This is only one of the many activities that The Fort Ministry participates in. There is always a need for volunteers to serve at fun events, on Sundays as Greeters, preparing coffee, serving communion, planning events, preparing meals for others, community clean-ups, and much, much more.
When you get involved, you give, but you get back as well. It does a heart good to serve! You get to know our church family more, too, when you show up and get involved. Email us at connect@thefortministry.com to get involved. You'll be glad you did!
Prayer
"Surely you desire truth in the inner parts; you teach me wisdom in the inmost place." Psalm 51:6
Dear God, in Jesus' Holy Name: You, God, are not interested in superficial obedience, but inward purity. Help me to focus on You, stay connected to You, and never let shame enter the equation. In Jesus name, Amen.
Cheryl Flores – Prayer Ministry Leader
ABIDE ACQUIRE ADVANCE
Our address is: 4741 W Yellowstone Hwy, Mills, WY 82604, USA