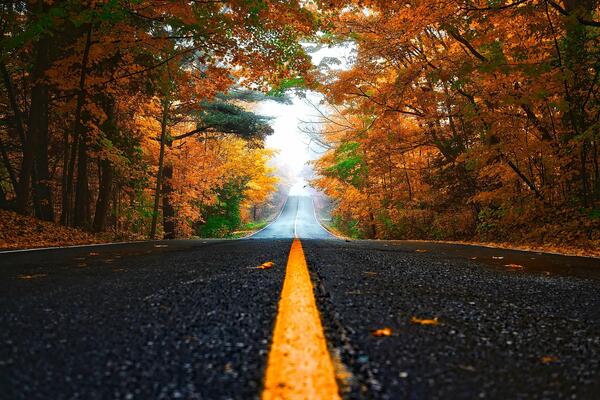 Fall For Jesus!
He will never "Leaf" you!
Quit Expecting To Wake Up In Heaven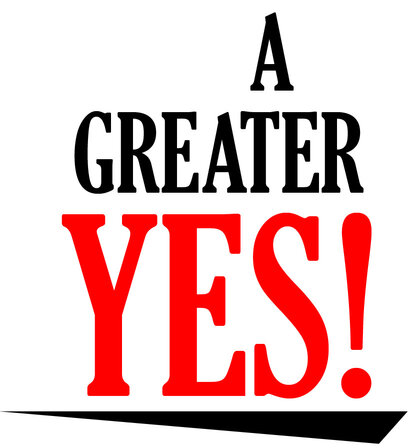 It's time for a new season!
Here in Wyoming, there is a definite change in the weather when September rolls around. As soon as school starts, the mornings are cool and crisp, it's a bit darker, you can hear the sounds of Friday night football games coming from the nearby High School, and the urge to drink a hot spiced chai replaces the once-refreshing iced tea. It's definitely a new season.
When we look back over our lives, we can see there have been seasons as well. There was a time, perhaps, when you worked like a crazy person and have now retired, or you spent years raising kids and are now grandparents spoiling your kid's kids.
The sermon series we are just starting, "A Greater Yes!" will help us to examine both our physical lives and our spiritual lives to evaluate what season we are in. God is calling us to put aside the old attitudes and behaviors in order to give Him first place in our lives. It's a new season! It's time to abide in Him and allow Him to be in the driver's seat.
Join us this Sunday, September 19th, back inside the church building for services at 9:30 or 11:00 AM. Our 9:30 service will be online on Facebook Live. Children's Church will only be offered during the 11:00 AM service.
Masks are required at the 9:30 AM service and recommended at the 11:00 AM service.
Accepting Candy Donations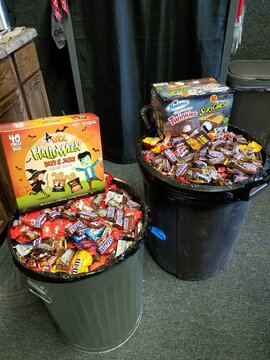 This year, we are changing things up a bit and hosting a carnival along with the Trunk-or-Treat. We will be inviting the businesses in Mills to take part in a kid-friendly carnival booth with fun activities like a cake walk, ring toss, etc. We will sell caramel and candy apples as a fund raiser for our Children's Ministry and serve free hot chocolate. We will have large bouncy houses for the kids to play in and a host of other fun activities, but we need your help.
We are accepting donations of Halloween candy now so we can bless the kids that come through. You can bring the candy on Sunday or drop it off at the church Tuesday through Friday from 9 AM to noon. Help us fill the large garbage cans with candy!
Also, if you want to host a booth or take part in the Trunk-or-Treat portion, please let us know by emailing us at connect@thefortministry.com. We have several ideas for booths that you can pick from; just get involved!
Prayer
"Jesus replied, 'What is impossible with man is possible with God.'" Luke 18:27
Dear God,
Thank You for creating me. Help me see myself through Your eyes. Help me to find my greater yes. Help me to see Your plans for my life, not my plans. Help me to go all in, to throw off all that is restricting me. Replace "Why Me?" with "WHO IS WITH ME!!??"
In Jesus' name,
Amen.
Cheryl Flores – Prayer Ministry Leader
ABIDE ACQUIRE ADVANCE
Our address is: 4741 W Yellowstone Hwy, Mills, WY 82604, USA