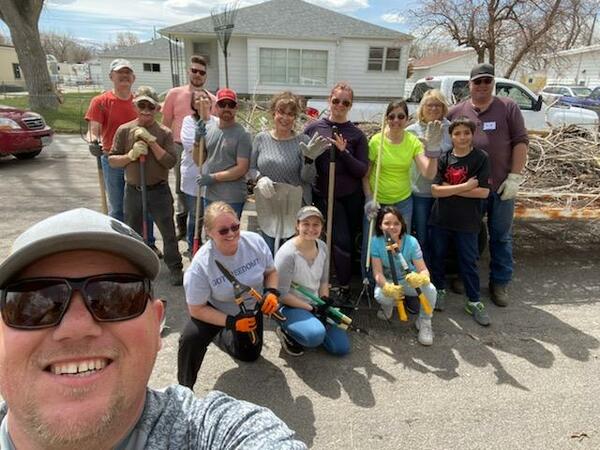 Quit Helping Out
Mills Community Clean-Up Crew
Please join us this Sunday, Oct. 3rd, as Pastor Jim shares the 4th message in the 8-week sermon series titled "A Greater Yes!"
If you are following along with us in the book "Quit Church," we are on chapter 3: "Quit Helping Out."
We will have each of the ministries at our church available before and after the two church services to share about their ministry and what volunteer opportunities are available.
Please join us at the church for our 9:30 or 11 AM service, or online at 9:30 AM on Facebook Live. Our Children's Ministry, for kids in kindergarten through 5th grade, is offered at the 11 AM service only.
Please be aware that face masks are required in our 9:30 AM service and recommended in our 11 AM service.
We can't wait to worship and fellowship with you on Sunday!
Come and Meet Judy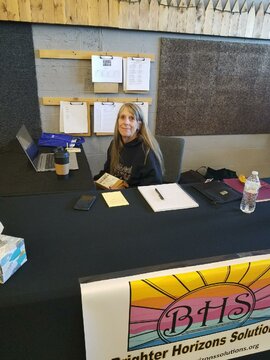 Judy Ellis, the founder and Director of Brighter Horizons Solutions, is an exciting addition to The Fort Ministry.
Brighter Horizons Solutions is a nonprofit organization that helps find solutions and resources for Natrona County's seniors, veterans, and disabled adults, enabling them to maintain their independence as long as possible while remaining in their home.
This is a free referral service and fits well with The Fort Ministry Strategy to teach people to abide by worshiping, discipling, and serving.
Come by the church during the week to meet Judy and let her share more about what she does to serve the Seniors in our church and surrounding community. You might even want to roll up your sleeves and help serve others through this exciting ministry.
Some Ways You Can Help Serve
Here are a few ways you can help serve at The Fort Ministry:
donate candy for the Oct. 31st Trunk-or-Treat/Carnival
host a kid-friendly booth at the Carnival
sign-up to make caramel and candied apples for the Carnival as a Children's Ministry fundraiser and volunteer to sell the apples
lend us an enclosed trailer for a day in October to pick up office furniture from Gillette
sell the current sermon series book on Sundays before and after each service
volunteer to be a Greeter, help with name tags, prepare coffee, serve communion, etc.
and much more
If you would like more information on any of the service opportunities above, please email Deborah at connect@thefortmoinistry.com.
Prayer
"'Do not be afraid of them, for I am with you and will rescue you,' declares the Lord." Jeremiah 1:8
Jesus,
You are stronger than any storm. You control the wind and the waves. Please carry me through the turbulence I am facing right now. When I face life's trials with You at my side, I become unsinkable.
Thank You, Jesus.
Amen.
Our address is: 4741 W Yellowstone Hwy, Mills, WY 82604, USA