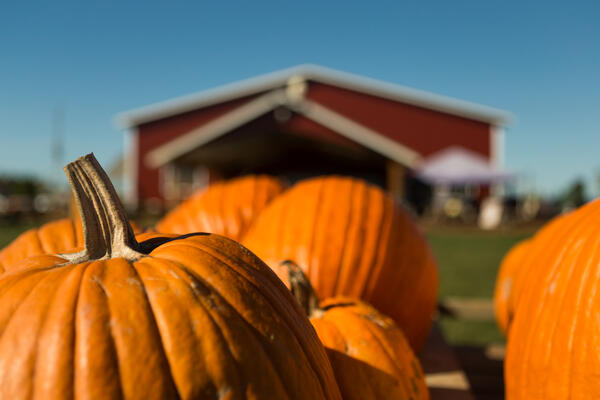 Signs of the Season
"While the earth remains, seedtime and harvest, cold and heat, summer and winter, day and night, shall not cease." Gen. 8:22
Quit Hoping People Will Come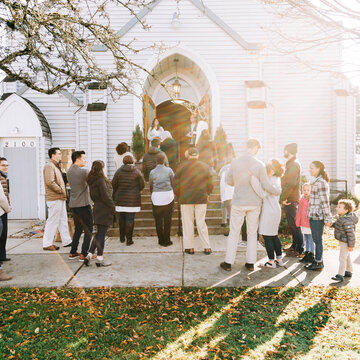 This Sunday, October 10th, is the 5th message in the 8 week sermon series titled "A Greater Yes!" Pastor Jim will be preaching a sermon titled "Quit Hoping People Will Come," which is from Chapter 4 in our "Quit Church" books.
Please join us Sunday at church at 9:30 or 11:00 AM or online at 9:30 AM on Facebook Live.
Children's Church is during the 11:00 AM service only. Facemasks are required at the 9:30 AM service and recommended at the 11:00 AM service.
We can't wait to worship with you!
Don't Forget to Honor Our Pastors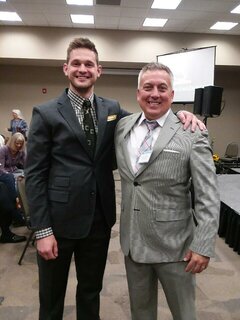 Hey Church Family!
October is Pastor Appreciation Month and we want to let our Pastors know how much we love and appreciate them.
The Activities Committee has purchased a fun gift for Pastor Jim and would like to add a gift card to it when we honor him and Thomas on Sunday, October 31st, during our church services.
If you would like to contribute to this church family donation, please donate online and change the fund from "General" to "Pastors Appreciation," or make a notation at the bottom if you write a check.
Help us bless their socks off for all of the ways they so tirelessly serve all of us.
Help Us Serve the Kids in Mills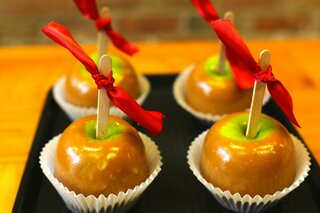 Our annual Trunk-or-Treat/Carnival is fast approaching and we need your help!
On Sunday, October 31st, from 5:30 to 8:00 PM, we will have trunks filled with treats and a carnival atmosphere for the kids of the Mills community.
We have lots of carnival ideas, but need folks to host a kid-friendly booth. Please email us at connect@thefortministry.com if you can help us out with a booth. Let us know also if you will be bringing a "Trunk."
We also need volunteers to make and sell candy and caramel apples for our Children's Ministry Fundraiser. We need lots of small cakes baked too for our cake walk. Another area you can serve is making the hot chocolate that we give away throughout the evening.
There are lots of serving opportunities for young and old. Call us at 307-234-3678 or email us at the email listed above to get involved.
Candy Donations Appreciated!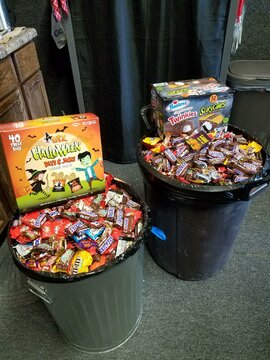 We are gratefully accepting Halloween candy donations for our Annual Trunk-or-Treat/Carnival on Sunday, October 31st.
Please bring your donations to the church Tuesday through Friday from 9 AM to noon, or during church services on Sunday.
Thank you in advance!
Prayer
"It is good to proclaim Your unfailing love in the morning, Your faithfulness in the evening." Psalm 92:2
Dear God,
As I wake up each morning, God, I proclaim that You have never stopped loving me. Every second of my life Your love sustains me. At night when I lay down to sleep I thank You, God, for the faithfulness You have shown me each and every day. Help me, God, to never stop this habit of connecting with You morning through night.
In Jesus' name,
Amen.
Cheryl Flores – Prayer Ministry Leader
ABIDE ACQUIRE ADVANCE
Our address is: 4741 W Yellowstone Hwy, Mills, WY 82604, USA