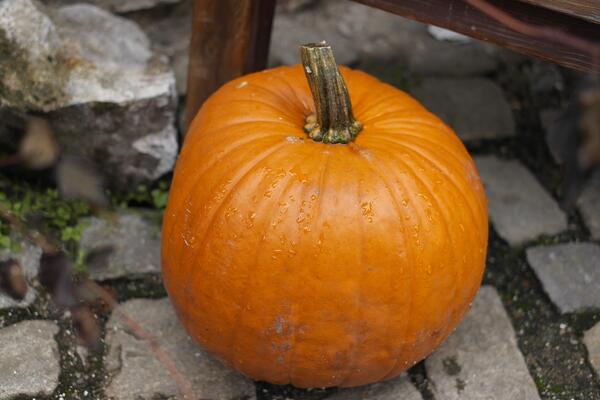 Quit Stopping By
5th Week in Our 8-Week Sermon Series
This Sunday, Oct. 17th, will be the 5th week in our 8-week sermon series titled "A Greater Yes!" If you are following us in the book "Quit Church," it will be Chapter 4, "Quit Stopping By."
Please join us at church at 9:30 or 11:00 AM or online at 9:30 AM on Facebook Live. Our Children's Ministry is offered at the 11:00 AM service only.
We ask that you wear a mask if you attend the 9:30 AM service and masks are recommended at the 11:00 AM service.
We can't wait to Worship with you! See you on Sunday!
Let's Bless Our Pastors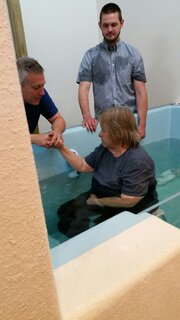 October is Pastor Appreciation Month and as such, it gives us an opportunity to do what we should be doing year round—bless & honor our Pastors.
Please help us shower Pastor Jim and Thomas with cards, gift certificates, paid lunches, etc. to show them how much we love & appreciate them.
Our Activities Committee has purchased a special gift for Pastor Jim and your financial donations are welcomed to help pay for it. We are trying to raise $300+ for what we have in mind, so if you would like to contribute, please earmark your donation with "Pastor's Appreciation" so it goes to the correct designation.
We will honor our Pastors in the Oct. 31st service. Please join us that morning to bless and honor them.
Trunk-or-Treat/Carnival Needs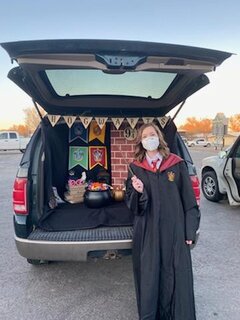 Please—We need your help!
The Fort Ministry is reaching out to the Mills community again this year for our 3rd Annual Trunk-or-Treat. This year we are adding the "Carnival" portion and we need our church family's help in several areas.
Below is a list of some of the ways we need your help:
Make & donate a dozen candy apples or a dozen cupcakes for the Cake Walk booth
Man the Caramel & Candy Apples booth, the Cake Walk booth, the Pop-Bottle Ring Toss booth, the Jumpy House activity, & the Hot Chocolate station (2 shifts—5:30-6:45 & 6:45-8PM)
Be a runner for hot water and candy (6:45-8PM)
Bring your Halloween candy donations to the church!
We are still looking for additional carnival booths and decorated "Trunks" to pass out candy. If you are available to help out in any of these ways, please email us at Connect@thefortministry.com or call 307-234-FORT(3678).
Help us bless the kids in Mills and the surrounding community by stepping up to serve.
Prayer
"Bless those who curse you, pray for those who mistreat you."
Luke 6:28
Dear God,
Help us to remember prayer is our best defense. Jesus said "Do good to those who hate us." (v. 27) We get no credit for being kind to other "nice" people, "even sinners to that." (v. 33) Help us, God, to bless our persecutors. This sets us apart from them and aligns us with our Heavenly Father. We should be kind as God is kind…even to wicked people. (v.35)
In Jesus' name,
Amen.
Cheryl Flores – Prayer Ministry Leader
ABIDE ACQUIRE ADVANCE
Our address is: 4741 W Yellowstone Hwy, Mills, WY 82604, USA