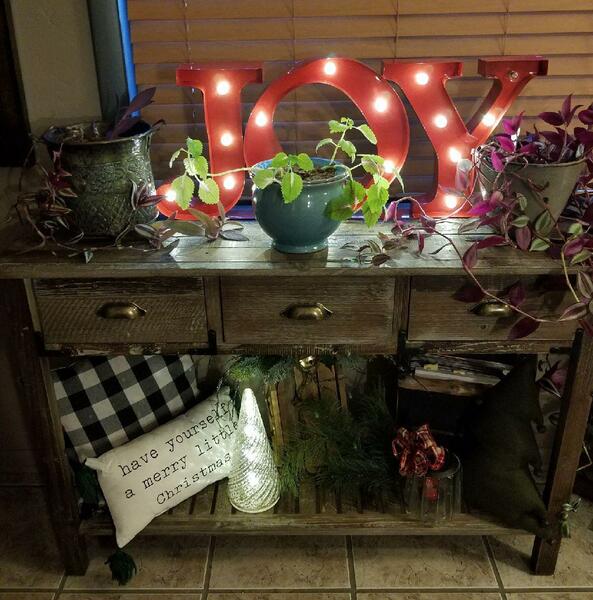 Joyfully Joining the Journey
As we approach the Christmas season, one of the popular words we see written on ornaments, advertisements, sweaters, decorations—you name it—is the word "Joy."
Joy denotes what we are all supposed to be feeling because we are celebrating Christmas. The merriment is everywhere—in the stores, in the lights, in the music. There is no short supply of things that SHOULD cause us to be full of joy. But what happens if we are not able to find joy in these things, even when they are all around us?
We learned from last Sunday's sermon that the Joy of the Lord is not dependent on our life circumstances, but rather exists because of our deep desire for relationship with Jesus which brings us true satisfaction and joy. As we learn to abide in Him, we find this Heavenly joy that none of life's trials and challenges can destroy.
This Sunday, in the second week of the sermon series "Joyfully Joining the Journey," we will learn more about what it means to originate joy.
Please join us this Sunday, Nov. 14th, for church services at 9:30 or 11:00 AM, or online at 9:30 AM on Facebook Live. Children's Ministry is offered at the 11:00 service only.
We ask that face masks be worn at the 9:30 AM service and they are recommended at the 11:00 AM service.
We can't wait to worship with you! See you on Sunday!
This Saturday, Ladies!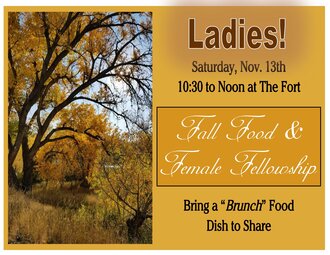 Ladies,
Don't miss this opportunity to enjoy fun, food and fellowship, this Saturday!
Invite a friend and bring a "Brunch" dish to share.
Can You Help?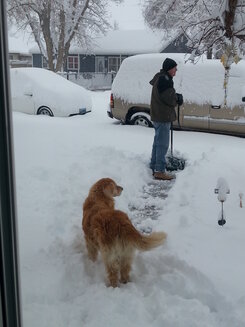 The Fort Ministry has more than one way to serve.
We are always looking for people with hearts to serve both our church family and the community. Below are a few ways to get involved:
Shovel walks for the elderly in Mills, following snow storms
Make phone calls to our church family
Join the Activities Committee to help plan and organize events
Provide rides to church
Welcome first-time guests following the two services
If you are available to help serve in any of the ways listed above, please email us at connect@thefortministry.com or call the church at 307-234-FORT(3678).
Prayer
"May the God of hope fill you with all joy and peace as you trust in Him, so that you may overflow with hope by the power of the Holy Spirit." Romans 15:13
Dear God,
May I joyfully join You in my journey through life. Help me to be a thermostat not a thermometer! Help me to set the temperature of my life, experiencing and finding joy no matter what I am experiencing on the outside. Help me not be a thermometer, which is like a mirror, reflecting the temperature of its environment. Help me to rely on the Holy Spirit for the power to be a strong and steady thermostat. In Jesus' name, Amen.
Cheryl Flores – Prayer Ministry Leader
ABIDE ACQUIRE ADVANCE
Our address is: 4741 W Yellowstone Hwy, Mills, WY 82604, USA