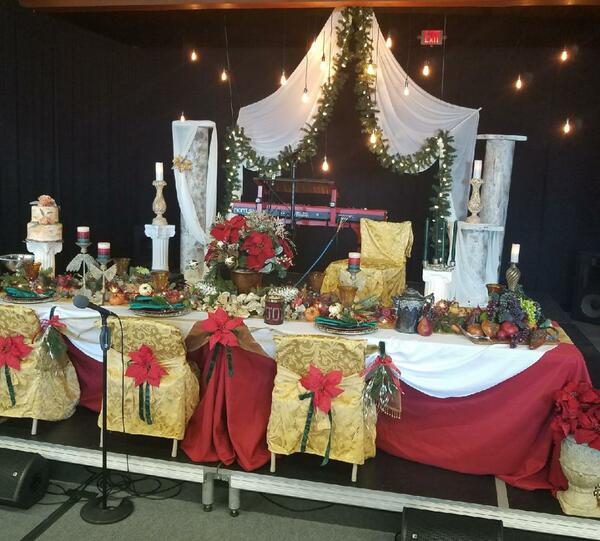 Invitation to God's Big Dream
Prepare the Players
Last week, we started a new 4-week sermon series, Invitation to God's Big Dream, and we were reminded of all of the planning and organization that goes into preparing an event, such as a big banquet, long before an invitation can ever be sent out.
This Sunday, December 5, Pastor Jim will be sharing the second part, "Prepare the Players." Please plan to join us at the church at 9:30 or 11:00 AM, or on Facebook Live at 9:30 AM, to learn what "Preparing the Players" has to do with hosting a banquet.
We ask that face masks be worn during the 9:30 AM service and our Children's Ministry is only offered during our 11:00 AM service.
We can't wait to worship with you!
RSVP By This Sunday!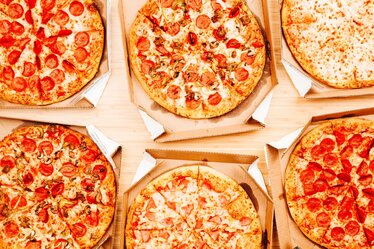 The Children's Ministry will be launching an exciting new program we are calling Pizza With A Purpose.
Our goal is to involve the whole church body in growing young people in our church. Pizza With A Purpose will be an opportunity to gather for a meal (pizza) and fellowship, and then work together on a community outreach project (Christmas ornaments or a Nursing Home).
Our first such event will be December 8, at the church, from 6:00 to 8:00 PM. We will eat pizza, get to know each other, and create ornaments to be distributed to local retirement communities.
You do not need to have a child in Sunday School to participate!
Please RSVP by this Sunday, December 5th, by emailing us at connect@thefortministry.com, so we know how much pizza to buy! We really are excited to see what God has in mind for us!!!
Trade in Your Small Change For Bigger Change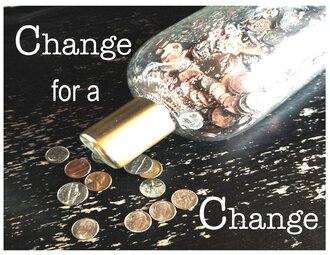 The Fort Ministry has several opportunities throughout the year to help those from our church family who encounter unexpected financial hardships, but our Benevolence Budget is running near empty.
We are asking that you bring in your "change" to the church so we can together make our small change add up to bigger "change" in the lives of our church family.
Thank you in advance for your generosity!
Wear an Ugly Sweater on Dec. 19th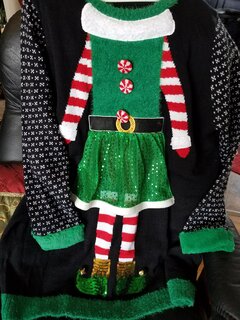 December and the holidays are upon us. To make it a little easier to remember what all is going on at the church, here's a list of dates, events, changes, and church closures:
Weekly Events
Sundays, 9:30 & 11:00 AM: Worship Service
Sundays, 9:30 AM: Facebook Live Worship Service
Tuesdays, 12:30 PM: Facebook Live Q&R
Wednesdays, 6:30 PM: Youth Group
Thursdays, 6:00 PM: Facebook Live Prayer Group
Special Events
December 8, 6:00 to 8:00 PM: Pizza With A Purpose—Please RSVP BY THIS SUNDAY
—Youth Group will start at 6:00 PM as well to join in.
December 19: Ugly Sweater Sunday—Wear your ugly sweater to church!
December 24, 3:30 & 5:00 PM: Christmas Eve Service
Closures, Cancellations, Etc.
December 23 & 30: Facebook Live Prayer Group Held as Normal
December 25-January 1: Church Office & Building Closed
December 26, 9:30: Worship Service on Facebook Live Only
December 28: No Facebook Live Q&R
Happy New Year! See you January 2!
A Few More Things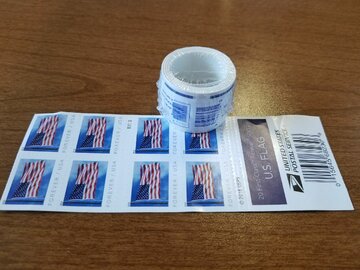 Monday, December 13th is Pastor Jim's birthday. He is off that day, so be sure to honor him on another day!
We are in need of used coats that are clean and in good condition. You can bring them to the church Tuesday through Friday from 9 AM to noon, or on Sunday mornings. Coats only—no clothes please.
We are asking for stamps donations—books or rolls please.
We are looking for the following volunteer positions:
People to provide rides to others wanting to come to church
Someone to man the "First Time Guest" area after church services each Sunday
Someone to oversee the Name Tags table
Someone to oversee the Greeters
Someone to take attendance at both services
People to help shovel snow for elderly or disabled folks in Mills following a snow storm
and much more!!!
If you are a right fit for any of these volunteer opportunities, please contact us at Connect@thefortministry.com. We look forward to serving with you!
Prayer
"Blessed is the one who will eat at the feast in the Kingdom of God." Luke 15:15
Dear God,
You have set the table for a great feast in the Kingdom of Grace with an invitation sent out at the dawn of time. Help me, Lord, to set a banquet table here on earth with many invites dispatched, not for the goal of filling my home, but to fill eternity at the table of an everlasting feast in Heaven.
In Jesus' name,
Amen.
Cheryl Flores – Prayer Ministry Leader
ABIDE ACQUIRE ADVANCE
Our address is: 4741 W Yellowstone Hwy, Mills, WY 82604, USA