Invitation to God's Big Dream
Preparing the Place & the Time
Over the past few weeks Pastor Jim has been preaching on making all of the necessary preparations in order to send out an invite to a big event.
This Sunday the focus will be on preparing the place, the physical building, the address for the event and the time for the guests to arrive. The place & time are both pertinent details that must be included in the invite.
Please join us this Sun., Dec. 12th at the church for services at 9:30 & 11:00 AM to learn more about this next step in preparing the invite. Our online service is at 9:30 AM on Facebook Live. Our Children's Ministry is offered during the 11:00 AM service only.
We ask that you please wear a face mask during the 9:30 AM service.
We can't wait to worship with you this Sunday!
Pastor Jim's Birthday is Monday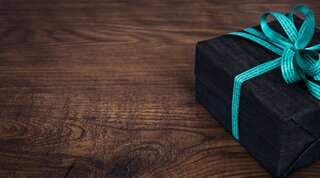 Looking for ways to bless our Pastor on His Birthday?
Send a birthday card to him at the church - 4741 W. Yellowstone Hwy. - Mills, WY 82604
Purchase gift cards to local fast-food restaurants
Take him out to lunch
He likes Diet Mt. Dew and Doritos
He likes to listen to books while driving
December at The Fort
December and the holidays are upon us. To make it a little easier to remember what all is going on at the church, here's a list of dates, events, changes, and church closures:
Weekly Events
Sundays, 9:30 & 11:00 AM: Worship Service
Sundays, 9:30 AM: Facebook Live Worship Service
Tuesdays, 12:30 PM: Facebook Live Q&R
Wednesdays, 6:30 PM: Youth Group
Thursdays, 6:00 PM: Facebook Live Prayer Group
Special Events
December 8, 6:00 to 8:00 PM: Pizza With A Purpose—Please RSVP BY THIS SUNDAY
—Youth Group will start at 6:00 PM as well to join in.
December 19: Ugly Sweater Sunday—Wear your ugly sweater to church!
December 24, 3:30 & 5:00 PM: Christmas Eve Service
Closures, Cancellations, Etc.
December 23 & 30: Facebook Live Prayer Group Held as Normal
December 25-January 1: Church Office & Building Closed
December 26, 9:30: Worship Service on Facebook Live Only
December 28: No Facebook Live Q&R
Happy New Year! See you January 2!
Can You Spare Some Change?
The Fort Ministry has several opportunities throughout the year to help those from our church family who encounter unexpected financial hardships, but our Benevolence Budget is running near empty.
We are asking that you bring in your "change" to the church so we can together make our small change add up to bigger "change" in the lives of our church family.
Thank you in advance for your generosity!
We are Taking Coat Donations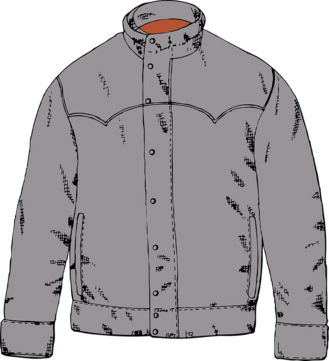 We are in need of used coats that are clean and in good condition. You can bring them to the church Tuesday through Friday from 9 AM to noon, or on Sunday mornings. Coats only—no clothes please.
Prayer
"And the Pharisees and their scribes grumbled at His disciples, saying, "Why do you eat and drink with tax collectors and sinners?" And Jesus answered them, "Those who are well have no need of a physician, but those who are sick." Luke 50:30-32
My Precious Lord,
I readily admit my need of a physician. My ailments include blindness towards the needy, deafness to the cries of the poor and hard heartedness to the addicts' call for help.
You have prepared a great banquet for me in Heaven. What a shame it would be to arrive at this banquet meal only to sit at an empty table.
Yes Lord, I shout, please hear my deeper "YES!" I accept Your banquet invitation whole heartedly and I plan to bring as many of my imperfect people as possible.
In Jesus' name, Amen.
Cheryl Flores - Prayer Ministry Leader
ABIDE ACQUIRE ADVANCE
Our address is: 4741 W Yellowstone Hwy, Mills, WY 82604, USA