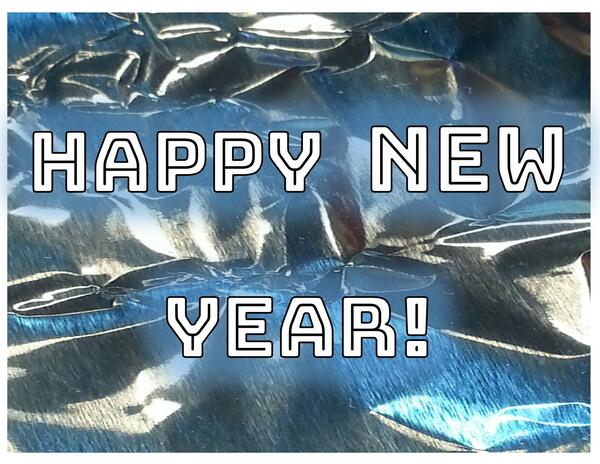 Dare to Dream Big
ABIDE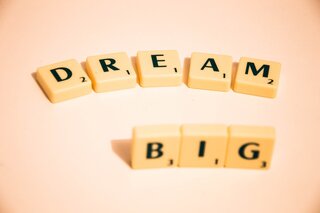 It's a new year, a time when we entertain thoughts and ideas of new beginnings. God is the God of new beginnings and all things new, forgiven, transformed, and made alive again. He very much wants to be a part of this new season in our lives by helping us to dream big as we walk in His ways and discover all he has for us.
Please join us this Sunday, January 9, as Pastor Jim shares the third message about ABIDING in this 6-week sermon series titled Dare to Dream Big.
Services at the church are at 9:30 & 11 AM. Our online service is at 9:30 AM on Facebook Live. Children's Ministry is offered at the 11 AM service only.
We hope you'll join us!
21 Days of Prayer & Fasting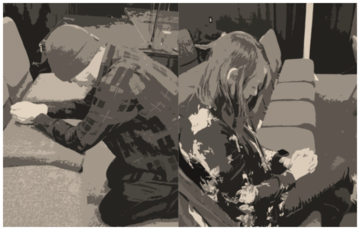 This Sunday, January 9, The Fort Ministry will begin a season of focused prayer & fasting, individually and as a church family. We'd like you to join us for 21 days as we seek God through prayer & fasting to discover His will for us personally, for our marriages and families, for the individual ministries of our church, and for The Fort Ministry as a whole.
The internet is a good source to find information on prayer & fasting. Simply google "21 Days of Prayer & Fasting" and a gold mine of information will be at your fingertips. One good reference for information is The Church of the Highlands and the following link will take you directly to articles, videos and helpful tools, etc:
21days.churchofthehighlands.com
Also, for your convenience, we have a table located at the back of the church with printed material about prayer & fasting. You can also contact us at connect@thefortministry.com to ask that we email you information.
Chili Cook-Off Jan. 30th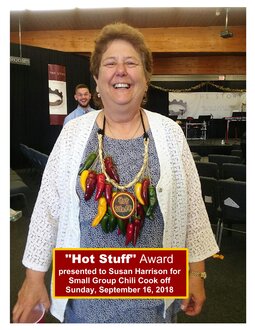 On Sunday, January 30, following the second service, we will gather together as a church family for some good food, fellowship and fun competition.
If you think you have an award-winning homemade chili recipe, here is your chance to put it to a vote. A signup sheet will be passed around beginning this Sunday both for those wanting to compete and to sign up for the additional food items needed.
The winner will receive bragging rights and their picture taken wearing the "Hot Stuff" pepper necklace.
In case you didn't notice, instead of the traditional devil on one shoulder and an angel on the other, Susan is pictured here with a "Thomas" on her shoulder, a perfect photo bomb!
Baby Bottle Boomerang!
Each year, The Fort Ministry partners with True Care Women's Resource Center for its annual Baby Bottle Boomerang fundraiser.
Baby bottles from the Center will be available at the church for you to take home between January and Presidents' Day (February 20).
Each bottle has a tag that lists the life-affirming services of True Care Woman's Resource Center and the costs of some of the many materials needed to keep the ministry going.
Place your bottle in a prominent place in your home where you will remember to pray for the Center's staff, volunteers, and patients.
Return your bottle on Presidents' Day weekend (February 20), filled with the coins, bills, and checks you collect.
Thank you for partnering with True Care to erase the perceived need for abortion in our community!
Prayer
"For I am not ashamed of the gospel, for it is the power of God for salvation to everyone who believes." Romans 1:16
Dear God,
Help me dare to dream big this year. May I never be ashamed of the good news and accept my role as the walking gospel. God has prepared a table for me in Heaven, it has several empty chairs … just waiting for an invitation from me. Help me Lord to fill them all.
In Jesus' name,
Amen.
Cheryl Flores – Prayer Ministry Leader
ABIDE ACQUIRE ADVANCE
Our address is: 4741 W Yellowstone Hwy, Mills, WY 82604, USA